This is our 3rd installment in the series – How To Budget The Right Way With Children. Today we'll help you take on one of the hardest tasks, shopping with your kids!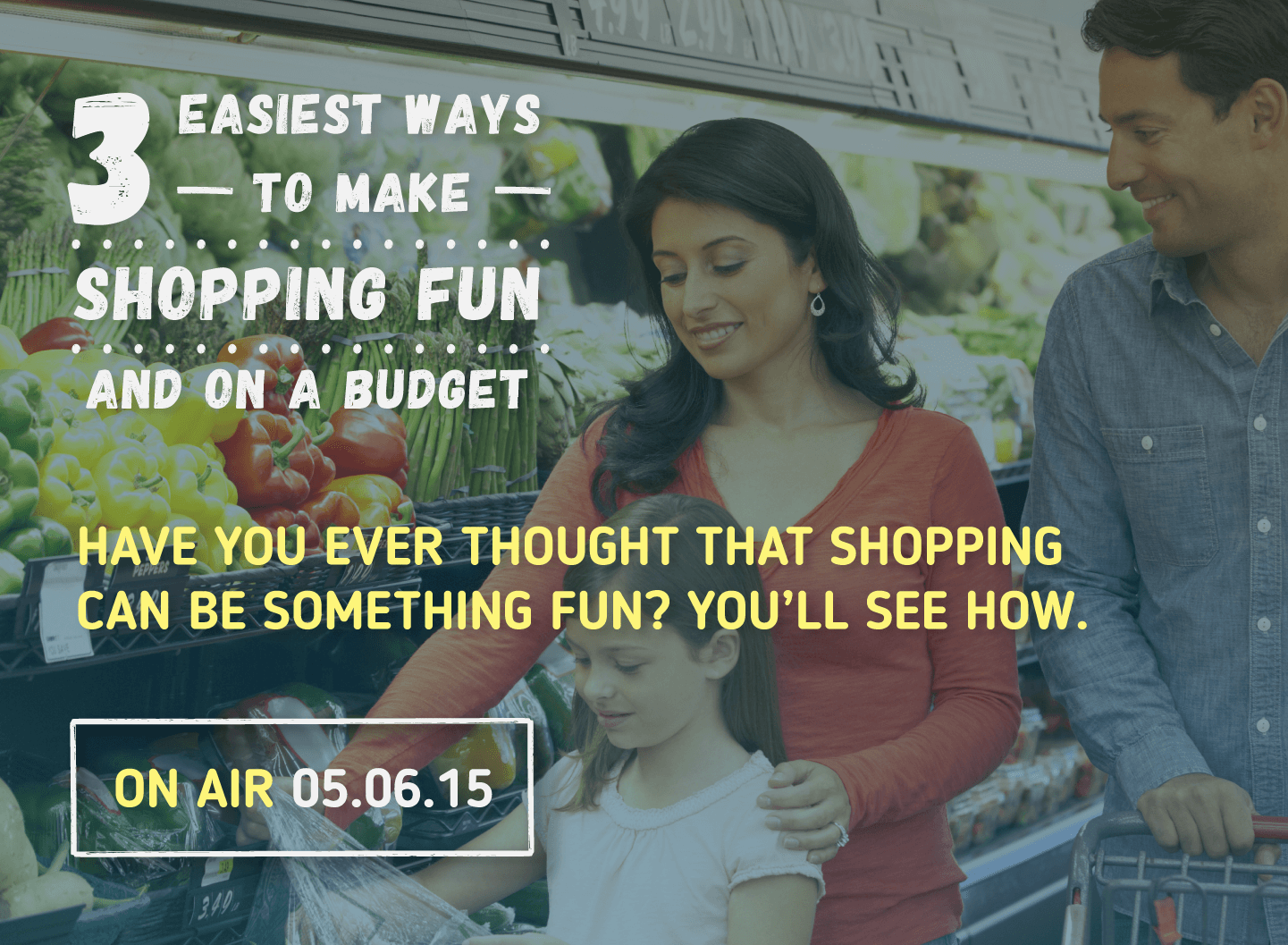 Grocery shopping with children is a chore that many people do not look forward to.
This can be especially true if you are trying to stick to a budget.
But grocery shopping does not have to be a horrible chore.
There are a couple of ways that you can get your children involved in your grocery shopping and make the whole experience fun, education and budget friendly!
Did You Know: Your Kids Can Make a Shopping List Better Than You?
Instead of battling with your children when you are grocery shopping get them to help you.
The first thing you need to do before you ever set foot in the grocery store is to make a list.
You will need a menu for the week and a grocery list. Your children can help you do this.

Have them sit down with you and talk about what you plan on making to eat for the coming week.
Let them offer suggestions for their favorite meals.
Then you can help them learn how to make a grocery list based on the menu that you have planned together.
Letting them be involved in the planning process helps them to be more interested in what you are doing. This is also a wonderful way to teach them valuable money and nutritional lessons by discussing foods that have a higher nutritional value versus foods that don't. Let them be involved. This is a wonderful life lesson for your children and the sooner they learn it and understand the better off they will be.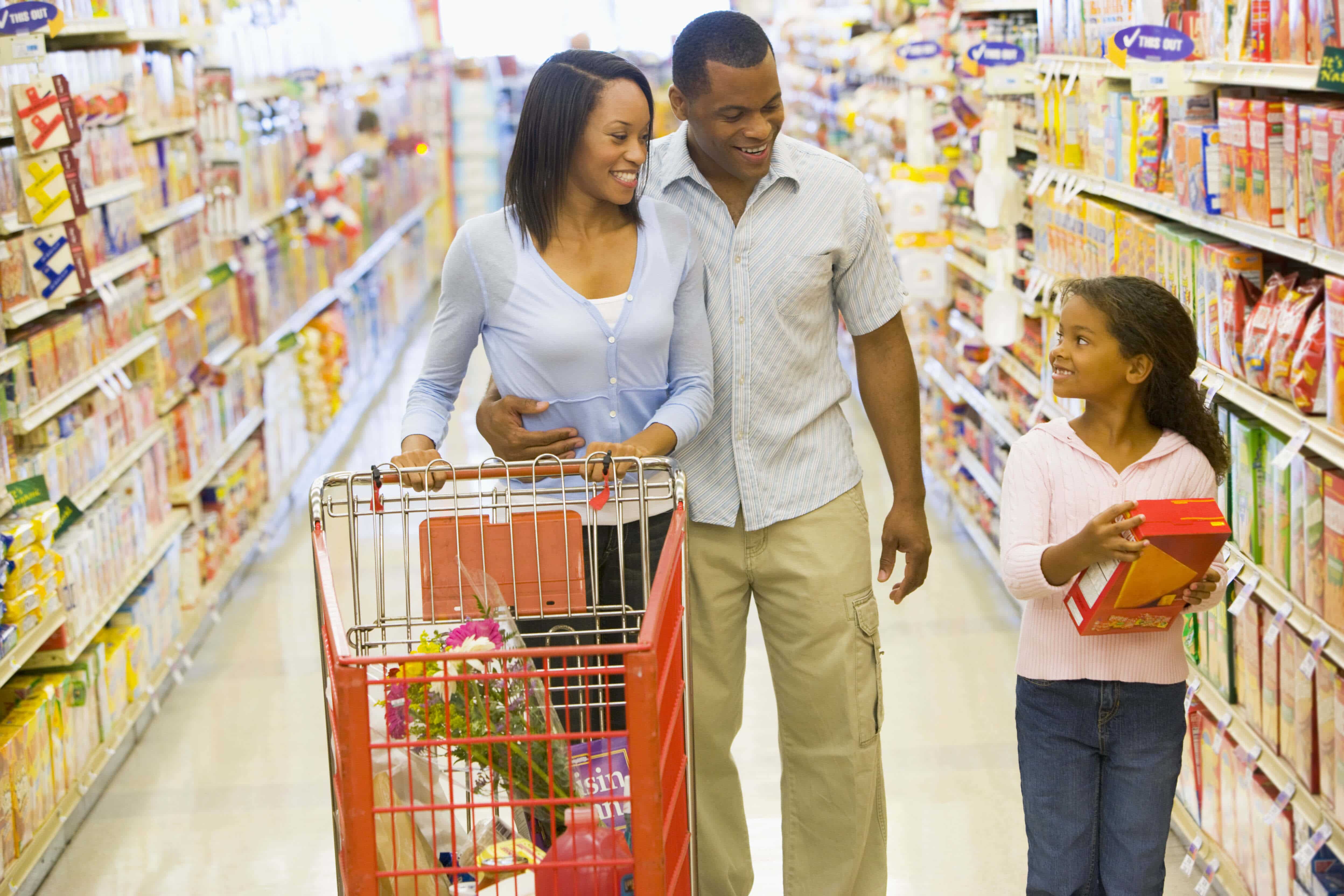 How to Save Money with a Smart Shopping List
When you create your shopping list it is important that you only add items that you really need.
Look at the meals that you plan on making for the week and write down which foods you need to make the meals.
Add in foods that you will need for snacks.
Talk about your list with your children so they can see what you plan to buy.
Let you children know before you go shopping that you will only be buying the items on the list.
The most important aspect of having a grocery list is that you must stick to it! Supermarkets are designed to make you impulse shop. Lots of marketing dollars are spent to ensure that when you go into the store just to get a gallon milk you come out with a cart load full of items. Do not fall victim to their clever marketing ploys.
The best way to it is take your list and a pencil with you. Cross of the items as you put them into the cart and above all else don't impulse shop! Stick to your list so you stick to your budget.
Make Shopping Fun for Your Kids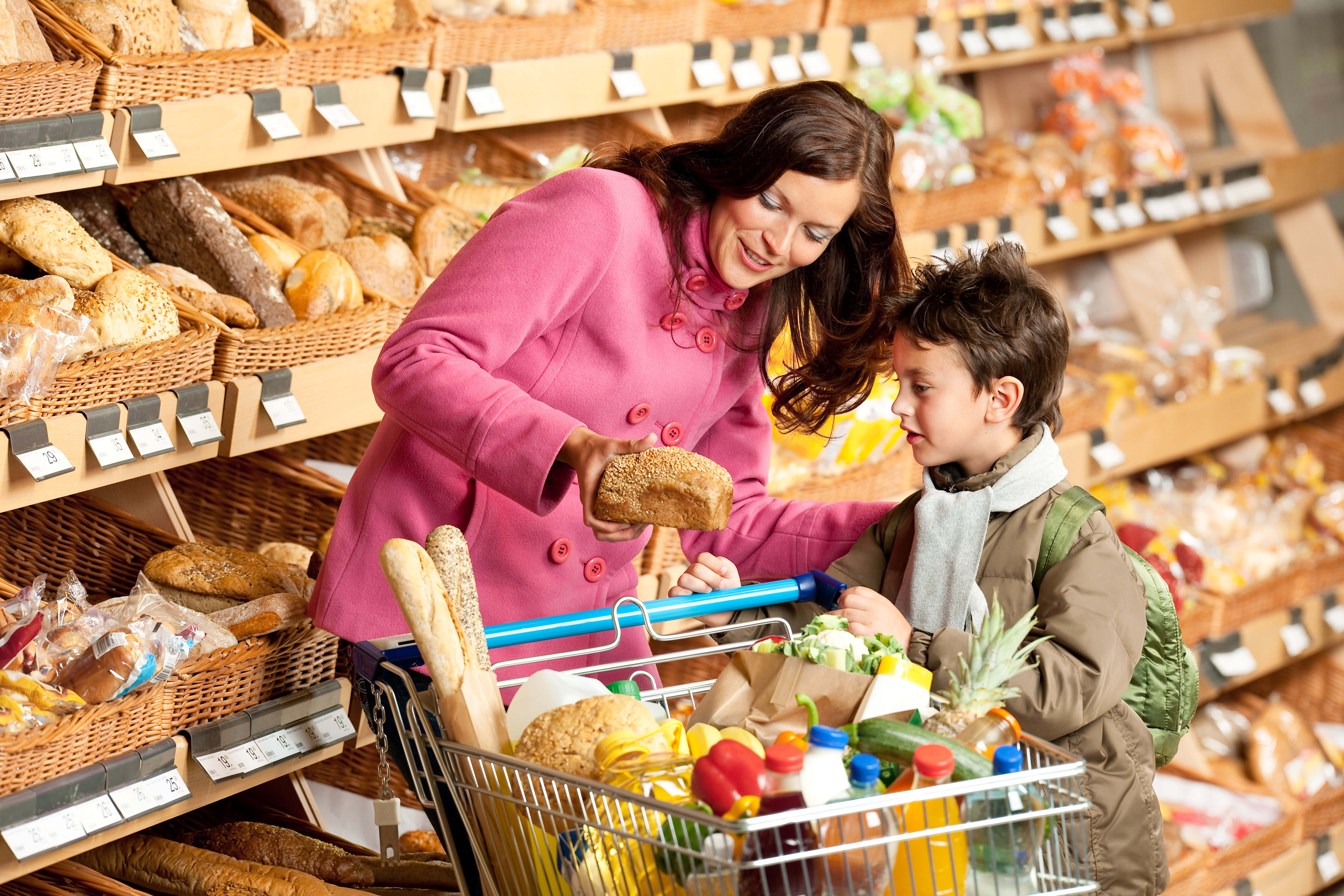 Children can be excellent shoppers
Let your children be involved. Children love to help and be useful.
Praise them for the help that they offer you. It can be very boring being dragged around the store not being allowed to do anything. So let your children help you.
Tell them which items you need and let them take them off the shelf for you and put it into the cart.
If your children are old enough let them push the cart themselves. Older children who know not to run around the store and to be respectful of other shoppers can go into other aisles for you to find ingredients you need.
Compare prices with your children and explain to them why you are purchasing one product over another.
The whole shopping trip can be educational for your children and once they know what you expect from them and how to help you they will make your shopping trips much more productive and fun!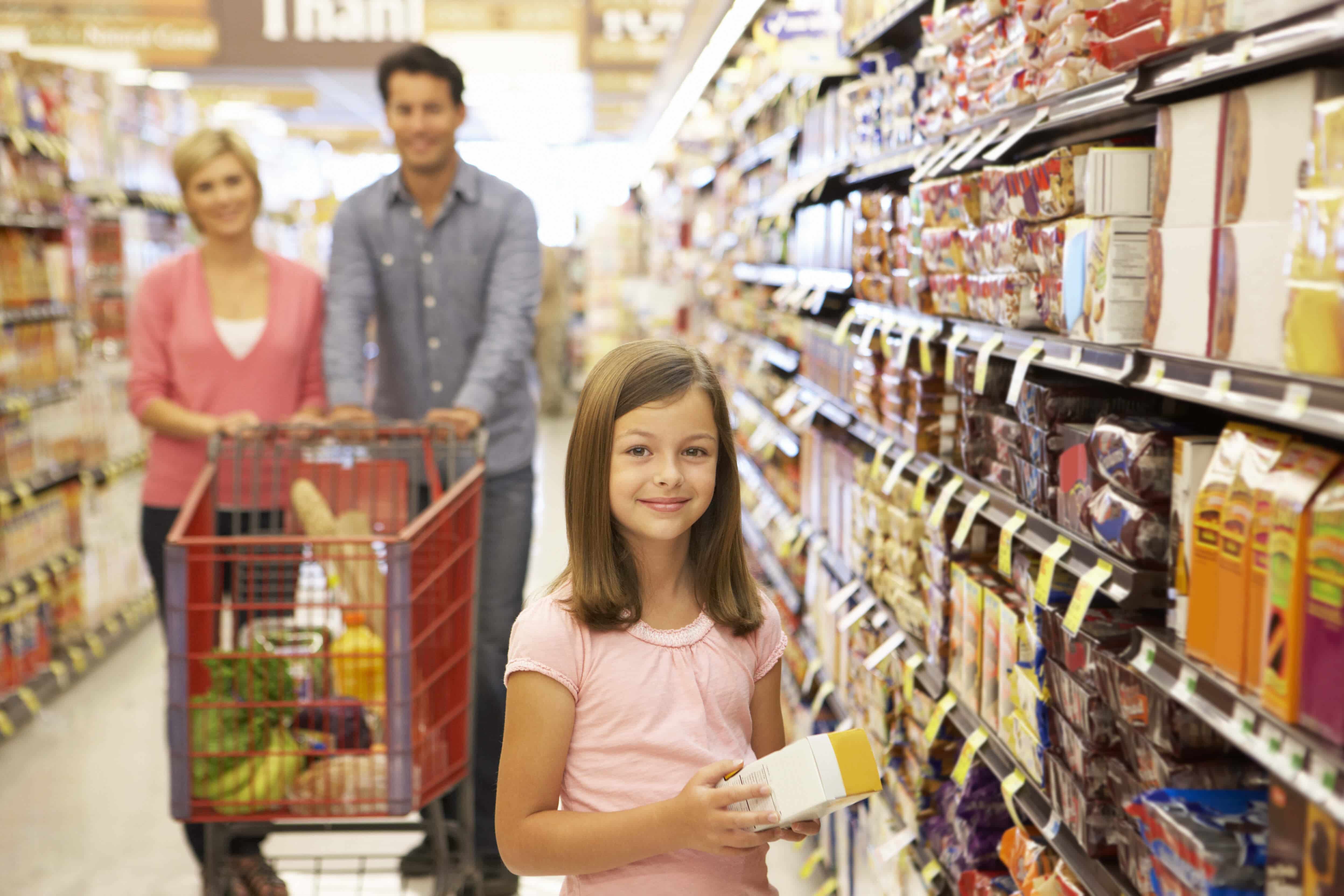 When you let your children be involved in the whole shopping process, from planning meals, and making a grocery list, to finding the items needed in the store, they will be learning valuable lessons about planning, budgeting and shopping and you will gain extra help on all of your future shopping trips.
Tune in to our next episode that will be on air on 5/13/15 for the
Top 5 After School Activities On A Budget!