Are Car Title Loans a Good Idea?
One of the most common questions we receive from customers is are title loans good or bad?
We are here to tell you that like many other things in life, title loans are not about good or bad, and instead it's all about whether it works FOR YOU.
Different customers have different needs and a good financial solution for one person might be horrible for another. We hope the following article helps you understand what is a title loan and how does it work. This will hopefully allow you to examine whether this type of loan is the right choice for you.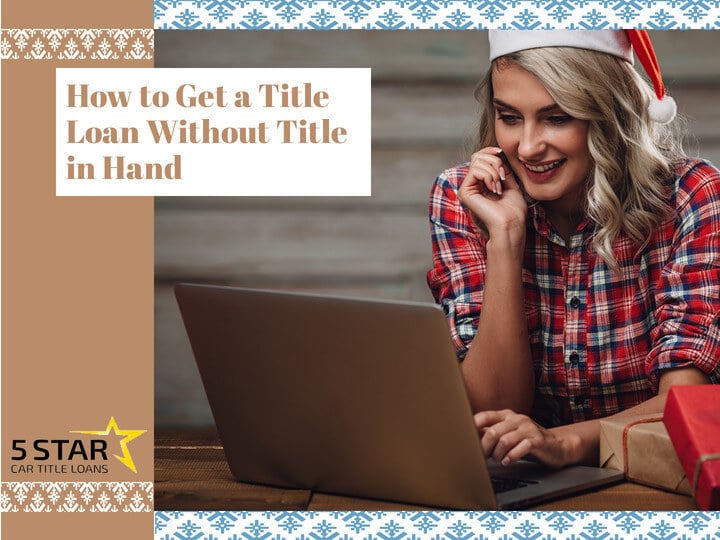 There is a lot of information out there regarding title loans and you will inevitably find different opinions of whether car title loans are a good idea or not
How Does a Title Loan Work?
Before figuring out if a title loan is a good idea for you, it is important that you understand what title loans are all about and how they actually work. Auto title loans are secured loans which use your vehicle as collateral in order to allow you to borrow money. They require that the customer who is getting the loan will be the sole owner of the vehicle and that the title will be clear of any liens.
The process of applying for a title loan is relatively simple when compared with traditional bank loans. Most companies allow customers to begin their applications online, saving gas money and precious time sitting in an office simply to fill out some forms. The loan amount you can borrow using your title varies between states and lenders but the average loan is usually around $2,500. Approval of a title loan depends on the value of the vehicle and the customer's ability to repay the loan, among other criteria that is determined by each lender.
Once approved for an auto title loan, the lender becomes the lienholder on the vehicle which means they are the legal owner. The customer is free to continue driving the vehicle and using it for whatever his/her needs are. Once the loan is paid off, the lienholder is removed and the title is sent back to the customer.
Can You Get A Title Loan Without A Title?
Getting a title loan without title in hand is not as big of a deal as you might think. Car titles are documents that people often misplace or forget where they put in the first place so it is pretty common for customers to need a title loan without a title.
We work as hard as we can when it comes to helping customers get the money they need so naturally we were determined to help customers find a solution for the scenario where they need to get a title loan without their title in hand.
If you are interested in learning more whether a title loan is good for you, visit our website or give us a call today. Our loan representatives are waiting by to help you make the best possible decision for your financial future
Advantages of a Car Title Loan
Customers apply for a title loan for different reasons, from paying medical bills to getting some extra cash for holiday gifts. No matter the use for the money, there are some clear advantages that bring all these customers to choose a title loan over other types of loans available. Below you will find the top reasons why a title loan could work for anyone.
This is a top advantage to this type of loan: you use your vehicle to secure the loan and get the money you need, yet you can still use it freely without any limitations.
Simple and quick application
Unlike traditional bank loans, the application for a title loan isn't too lengthy and doesn't require too much paperwork or hassles. It can usually be completed, at least in part, online or over the phone making it super convenient.
If you decide to pay off your loan earlier than the initial length of the contract, that is not a problem at all! You will not pay any penalties for paying off your loan early.
Low credit scores accepted
Car title loans are not just for people with good to perfect credit scores. Anyone can apply for this type of loan because approval is based on a set of criteria, and not just your credit score.
Disadvantages of a Title Loan
As we mentioned, it is important to make an informed decision about your loan and that includes understanding the cons of it. Below you will find the major reasons why a title loan may not be a fit solution for you.
Because car title loans do not rely on your credit score and only on your collateral and ability to repay, these loans often carry higher interests than typical bank loans or credit cards.
Option of losing your car
If you cannot repay your loan back as agreed in the contract, the lender may repossess your vehicle. This does not happen often with most lenders but it should be kept in mind when considering a title loan.
Should I Get a Title Loan?
Now that you know the main pros and cons of getting a title loan, you can begin considering whether it is the right option for your personal finances. We advise our customers that these loans are a good idea if you need a quick short term solution that you are confident you can pay off. We provide the following tips for borrowers in order to ensure they are making the right call:
Consider alternative options. Title loans should only be used as a final resort after you've explored all other solutions.
Make sure you understand the loan terms. Read the contract carefully and ask your lender as many questions as needed to verify you know what you are signing on.
Make your payments ahead of time to avoid gaining more interest and penalties for being late. This will also ensure you never reach repossession.
Compare lenders to ensure you are getting the best possible loan offer with terms and conditions that work for you.
Once you have determined you can follow the tips above properly and have taken them into full considerations, you can be ready to get started on a title loan. These loans will be able to provide you with a quick cash solution that does not involve unneeded hassles. Choosing a company like 5 Star Car Title Loans will allow you some peace of mind due to our years of expertise in helping people obtain loans as well as our personable service which we firmly believe each customer deserves.