In the face of financial emergencies, such as missing rent payments, expected expenses, and medical procedures, even the most financially responsible among us begin researching money-borrowing options. Unfortunately, traditional financial institutions, such as banks and credit unions, usually rely on the borrower's creditworthiness to determine whether the applicant qualifies for a loan.
Traditional financial institutions usually find those with good credit history to be eligible for a loan and typically offer more favorable loan terms and interest rates to such applicants. Traditional lenders typically decline applicants with poor credit scores or demand unusually high-interest rates due to poor creditworthiness. This is where auto loans come into play, especially if you're dealing with an unexpected financial emergency, regardless of what that emergency might be.
In this article, we'll discuss how to obtain an automobile loan with any credit score, some tips that can help you with your application, and some of the best automobile loan companies on the current market
Understanding Auto Title Loans
Car title loans are secured loans that are typically backed up by collateral, in this case, your vehicle. These loans are also known as pink slip, vehicle title, and auto loans. Note that we're not discussing auto financing, which are loans obtained for purchasing a new car or a used car at a car dealership. Instead, we're discussing loan products specifically designed for borrowers who need financing but can't obtain a loan from a traditional financial institution due to bad credit.

Since they're backed by collateral, car title loans fall under the category of secured loans, and as such, they aren't typically based on the borrower's credit history. In fact, some automobile loan companies even market their loan products stating that they don't perform credit checks. However, that's not entirely true. While your credit history isn't the primary factor in determining your eligibility, it still plays a vital role.
Lenders will perform a soft credit check with the credit bureau (these don't affect your credit score) to determine your credit score and credit history. Then, they will consider your FICO credit score when determining the appropriate auto loan rates and loan terms for your loan. Naturally, the better your credit score is, the more favorable loan terms you'll get.
How Do Car Title Loans Work?
Car title loans are secured loans backed up by collateral. However, instead of depositing a vehicle, the borrowers provide lenders with a title to their vehicle for the duration of the loan. The lender will place a lien on the title, signaling that the vehicle is being used as collateral in a financial transaction.
Car title loans come in both short-term and long-term forms, depending on the lender and loan terms. With the former, you're typically expected to return the loan amount as a lump sum in a specified time period. At the same time, the latter implies you repaying the loan through monthly payments or installments.
The lien will remain on the vehicle's title for the duration of the loan until you repay the loan, along with interest and all associated expenses. However, if you default on the loan, the lender has the right to repossess the collateral (in this case, your vehicle), and auction it to cover its losses.
Pros and Cons of Auto Title Loans
Car title loans come with several unique advantages and drawbacks. Most borrowers opt for car title loans due to their various advantages. As stated initially, getting personal loans with traditional banking institutions is near impossible if you have a poor credit score.
However, since they're backed up by collateral, your credit history isn't a determining factor during loan prequalification and loan approval. Instead, your credit report is used to establish the appropriate loan terms and annual percentage rates.
Besides being simple to obtain, car title loans are also approved quickly. With most companies offering online loan applications, the review and approval process typically goes faster, so you can say goodbye to waiting lines in bank and credit union offices. In most cases, car title lenders typically process the application within hours, which leads to faster funding.
The funding typically occurs 24 hours after loan approval, with most companies depositing the funds directly into your checking account. Another benefit of car title loans is that most lenders notify credit bureaus and Federal Credit Union of your timely repayment, which can improve your credit score. Your credit score won't improve overnight, but if you repay the loan on time, you can expect more competitive rates and terms when obtaining future loans.
The drawbacks associated with car title loans typically include higher total costs; banks and traditional financial institutions often offer lower interest rates compared to auto lenders. There are also more stringent eligibility requirements, and some lenders won't grant loans to borrowers with bad credit, despite their marketing or the presence of a co-signer.
Finally, there's a risk of repossession, which means that lenders have the right to repossess your vehicle if you default on your loan. However, most of them typically grant you a grace period during which you can repay the whole loan and cease any repossession action or offer refinancing options.
How to Get a Car Title Loan
To qualify for auto title loans, borrowers must apply for the loan, preferably with a reputable automobile loan company, such as 5-Star Car Title Loans. As a borrower, you apply for the loan; the lender reviews your application, and based on the lender's assessment, your loan is either approved or declined. Here's a breakdown of the process:
Apply for the Loan
Most automobile loan companies these days (5-Star Car Title Loans included) offer loan applications online, allowing you to apply from the comfort of your home. Head to the company's website, fill out your application form, and wait for the company's representative to contact you with a loan offer.
It's a good idea to inform yourself of the state of your credit score, as some lenders inquire about your credit during the online application process. However, this is solely to determine your loan terms.
You'll also have to provide basic personal information, such as your name, contact, and date of birth, as well as some basic information about your vehicle, like make, model, and model year. Once the loan agent reviews your application and establishes your eligibility, they'll give you conditional approval, or pre-approval.
Provide the Necessary Paperwork
Once your request is pre-approved, the auto lender will call you to finalize the loan process. This includes providing the lender with the necessary paperwork for further review and evaluation. After all the documents have been submitted and subsequently reviewed by the loan provider, the lender will make a loan offer based on the evaluated information, including both loan terms and the loan amount.
Get Your Funding
If you find these terms acceptable, the lender will transfer the loan amount directly to your bank account in less than 24 hours. If you don't have a bank account, the lender will provide you with a MoneyGram Reference Number, ensuring you can access your loan funds at the nearest MoneyGram location.
All that's left to do now is repay the loan. It's important to be responsible for your monthly installments. One of the drawbacks of car title loans is that the lender has the right to repossess the collateral if you default on your loan.
However, if you struggle financially to keep up with the payments, most lenders will offer auto refinance loans as viable solutions. On the other hand, if you have the opportunity to repay your loan ahead of schedule, 5-Star Car Title Loans doesn't enforce prepayment penalties.
Auto Loan Requirements
Obtaining a vehicle title loan with 5-Star Car Title Loans is fairly simple; the entire process includes filling out a loan application, submitting the necessary paperwork, and getting approved. This section of our guide will discuss what requirements you need to fulfill to obtain a car title loan with our company.
What Documents Do I Need for a Car Title Loan?
It's important to note that borrowers must be at least 18 years old to apply for the loan, as this ensures that they can legally enter into a contract and take on the responsibility of repaying the loan. Let's discuss which documents you might need for a car title loan:
State-issued ID — Provide this or any government-issued document that can be used to identify you, such as Photo ID, passport, driver's license so that the lender can confirm your identity and that you can legally enter the contract.
Proof of Residence — Home address or lease contract, any document bearing your name addressed at your residence will suffice. Lenders require proof of residency to ensure that you live in the state where the loan is being made, thus ensuring compliance with various state legislations.
Proof of Income — Lenders may ask for proof of income, such as pay stubs, bank statements, and tax returns, demonstrating your ability to repay the loan.
Qualified Title to the Vehicle — Since you're using your vehicle as collateral, you'll need to provide the lender with a car title to secure a loan. A lien-free title means that there aren't any outstanding loans and liens against the vehicle, assuring lenders that they alone have the claim to the vehicle in case you default on the loan. Most lenders will also require pictures of the car in addition to the title to better assess the vehicle.
Proof of Vehicle Insurance — Some lenders require that you submit proof of vehicle insurance, as it attests that the vehicle is road legal and safe to drive and that it's registered in the state where the vehicle loan is granted.
What Are the Vehicle Requirements?
Vehicle requirements vary from lender to lender, so it's always a good idea to check for any specific requirements with your chosen lender. Some lenders only accept cars younger than a certain make year or less than a certain number of miles.
Others insist on a physical inspection of the vehicle, while others only need pictures of the vehicle. However, one thing all lenders require is a lien-free title to the vehicle and that the borrower is also the sole owner of the vehicle.
Tips for Securing the Best Auto Loan With Bad Credit
Choosing the right lender is vital to your financial recovery, so it's important to consider the lender's reputation, interest rates, loan options, and several other options that would ensure you're getting fair treatment.
However, choosing the right lender is only half of the work done; you have to do your part. Here are some of the best tips and tricks for securing the best auto loans with bad credit.
Know Your Credit Score
There are several important reasons why it's important to know your credit score when considering a car title loan, or any other loan for that matter. For example, knowing the right credit score during your application process can significantly cut funding time, thus leading to faster funding.
Choose a Reputable Lender
Some lenders are more reliable than others, and it's important to find a reputable lender and avoid any potential unpleasantries with dishonest ones. Online reviews are typically a good place to find crucial information about the lender, its customer service, and its lowest rates.
Car title loans, like any other personal loans for bad credit, may include some hidden fees, such as application fees, origination fees, and late payment or prepayment penalties. Luckily, 5-Star Car Title Loans has no hidden fees, and the company prides itself on its transparency. Still, make sure to read the loan terms and agreements carefully and ask any questions before signing your contract.
Please note that you're entering a contract that empowers your lender to repossess your collateral if you default, so there aren't any stupid questions; all questions are valid, as long as they're asked before the contract is signed.
Be Prepared
It's best to have all the necessary documentation listed in this guide prepared when you apply for a car title loan. This can significantly reduce your approval and funding time by avoiding delays.
Endnote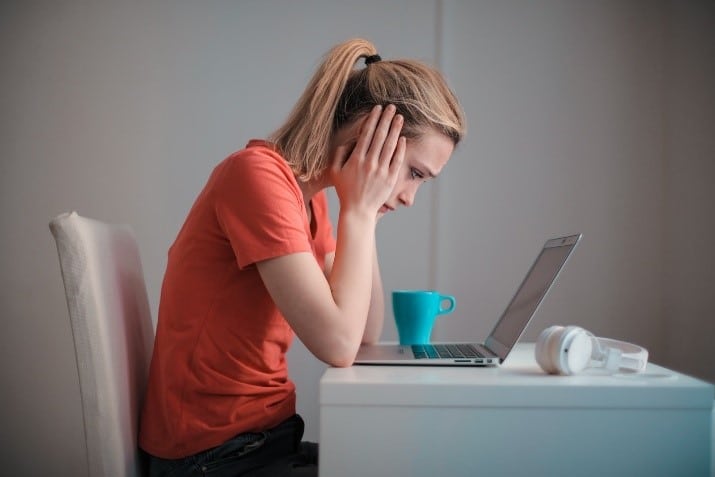 Auto title loans are a good funding option for borrowers with bad credit who need access to quick cash. Car title loans are regarded as personal loans, so the money can be used in any way you see fit, regardless of whether you're experiencing financial difficulty or some other unexpected financial need.
If you're in need of a collateral loan, visit 5 Star Car Title Loans. Our company specializes in personal loans, such as car title loans and online installment loans, and we'll do our best to tailor a loan offer for your specific needs.