What are Fast Loans for Bad Credit & How to Apply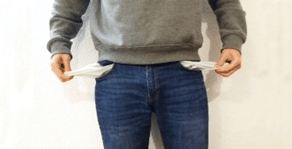 Fast loans for bad credit are specifically designed loans for individuals with poor credit scores in need of fast cash. These types of loans are often used to pay for financial emergencies, and they function just like standard installment loans in which borrowers borrow a lump sum from lenders and then repay the loan through monthly payments.
In this guide, we'll go over what fast loans for bad credit are, what are the associated requirements and restrictions, and what they're used for.
Bad Credit Score Explained
When someone has bad credit, it means they have a history of making late payments on their debts and are likely to continue doing so in the future — which makes them a greater risk in lenders' eyes. Low credit scores are frequently a result of financial inadequacies and affect both natural and juridical persons.
Traditional loan lenders, such as banks and credit unions, typically perform credit checks to examine the borrower's credit history and determine eligibility for a personal loan. Though this mostly happens with unsecured loans, those who borrow secured loans backed up by collateral aren't excluded from credit checks either. Here's the breakdown of the FICO credit score:
Any score below 580 — Poor credit
580-669 — Fair credit score
670-739 — Good credit score
740-799 — Great credit score
800+ — Excellent credit score
Traditional financial institutions often offer more favorable interest rates and repayment terms to customers and borrowers whose FICO score exceeds 670. However, borrowers with bad credit scores often don't pass credit checks and are either denied on their loan application or charged higher interest rates due to the risk they pose for the lenders.
Can I Still Get a Loan with Bad Credit?
Having to borrow money with a poor credit score is difficult enough, but doing so fast would be almost next to impossible were it not for online lenders such as 5 Star Car Title Loans. The company offers bad credit personal loans to borrowers with bad credit, a very fast application and approval process, and a next business day direct deposit to your bank account.
5 Star Car Title Loans can provide various types of loans based on your situation, so feel free to apply online on our website to get an unsecured fast bad credit loan. Here's a breakdown of different types of loans for bad credit:
Personal Loans for Bad Credit
Personal loans for bad credit are perhaps the best loan option compared to other online loans, as they're specifically designed for borrowers with bad credit. Still, it's important to mention that online lenders do perform "soft credit checks" to learn your credit score, but their credit inquiry won't hurt your credit report in any way.
With that said, unlike secured loans for bad credit, unsecured loans don't require any collateral, and you can repay the loan amount in installments over the years. However, there are several drawbacks associated with unsecured loans for bad credit, like high-interest rates and a limited loan amount — both of which depend on how good or bad your credit score is.
For example, $10,000 for an unsecured loan seems like the most common upper limit among direct lenders, and most companies offer annual percentage rates that range up to 36% and origination fees that range from 0% to 6%. These numbers vary greatly from lender to lender, but they're always based on your credit score, and several other factors, like income, debt-to-income ratio, etc.
Most lenders have a minimum credit score of 580, though some are known to offer their services to customers whose FICO score goes as low as 500. Of course, the closer you are to the lower limit, the less favorable interest rates the lenders will offer because you're considered a high-risk borrower.
Since they're unsecured loans, missing payments and defaulting on your loan means that the debt will likely be sent to collections, which will adversely affect your finances and your credit score. However, repaying the loan in a timely matter might positively affect your credit score, allowing you to obtain a loan at more favorable loan terms at a later date.
Car Title Loans
If you're not eligible for an unsecured personal loan for bad credit, why wouldn't you try applying for a secured loan, like a car title loan? Car title loans are secured loans, as they're backed up by collateral — your car. In other words, you transfer the qualifying title to the lender in exchange for the loan.
Car title loans are good for several reasons; you can continue to drive your car, an online application and loan approval usually take just a few hours to complete, and the money usually gets deposited in your checking account by the next day. Additionally, since they're backed by collateral, car title loans offer more favorable loan terms.
However, the drawback is that you might lose your car if you accrue too many missing payments and default on a loan.
Payday Loans
Payday loans, also known as cash advances, are unsecured short-term loans that are specifically designed to cover smaller expenses by your next payday. Unfortunately, they have a reputation for being "predatory loans," as they often come at exorbitantly high-interest rates — sometimes as high as 300%, which may end up costing far more than the original loan amount.
The worst part about these is that payday lenders usually require access to your bank account so that they may withdraw the loan amount at the end of your pay period. Considering that the interest often costs more than the original loan amount, it's easy to get caught up in the loop of using cash advances, so they're best avoided.
Credit Cards for Bad Credit
There are two types of credit cards for bad credit: secured and unsecured. Secured credit cards have more favorable interest rates but require collateral — a monetary deposit that could be seized if you don't pay your debt. Unsecured credit cards have less favorable interest rates, but they don't require any collateral.
Both have limitations regarding how much you can spend, but their main purpose isn't convenience — it's fixing your credit report by making timely payments on your credit card debt.
The Benefits of Fast Loans for Bad Credit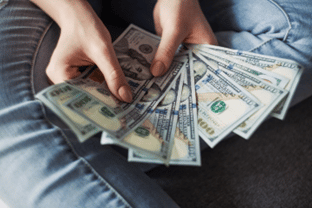 Source: Pexels
There are several benefits to fast loans to bad credit, and one of the biggest advantages is that lenders now allow their customers to apply online, eliminating the need to visit a local branch office — assuming that the lender of choice has one. Here's a complete list of benefits associated with fast online loans for bad credit:
Simple Application Process
You can apply for an online loan whenever you want because everything is done online from the convenience of your home. Just head over to 5 Star Car Title Loans, fill out the online form and wait for the company's agents to contact you with a loan offer. This eliminates the need for a visit to the local branch office.
Quick Access to Funds
If your loan request is approved, the lending platforms will usually deposit the money directly into your bank account. Most companies offer the same- or next-business-day funding, allowing you to cover any financial emergencies that might've surprised you.
Timely Repayment Improves Credit Score
Most personal lenders will communicate your debt repayment (or default) to a credit bureau, and timely repayment of your loan may boost your credit rating. This can help you get more favorable loan terms the next time you borrow money from a financial institution.
No Hidden Fees
Loans acquired from 5 Star Car Title Loans come without hidden or late fees, minimum loan amounts, or prepayment penalties, which means they can be paid off anytime within the scheduled timeframe.
How to Get a Fast Loan for Bad Credit
Online lenders, such as 5 Star Car Title Loans, allow you to apply in one of three ways: either by phone, online, or by visiting one of the company's numerous branch offices around the US. The application process, approval, and funding are very similar to those in traditional financial institutions, but the added benefit of online pre-qualifications adds another layer of convenience. You'll find the breakdown of the application process below:
Loan Application
With 5 Star Car Title Loans, you can submit a pre-application online via computer or smartphone. Simply visit the lender's website, and fill out the online form provided by the company by filling out your name, phone number, and vehicle type. Upon receiving the information, one of the company's loan specialists will contact you and lead you through the rest of the application process.
However, if you're comfortable completing the application process yourself, you can continue filling out the application form by entering your birth date, social security number, and address. Alternatively, you can call the company at 1-888-309-0994 or visit one of the local branch offices.
Gather the Necessary Documents
Once 5 Star Car Title Loans loan specialists review and pre-approve your application, the website will allow you to upload the necessary documents. Most loan companies, 5 Star Car Title Loans included, will require you to submit additional information, like the government-issued ID, vehicle details, personal details, car title (in case of car title loans), and proof of income.
One of 5 Star Car Title Loans's lending specialists will get in touch with you with a loan offer and a loan agreement after further assessment of the supplied documentation. If you find the loan amount and terms satisfactory, 5 Star Car Title Loans will send you loan documents to the email address you've provided — you'll need to consent electronically to sign the documents on your device.
Receive the Loan
5 Star Car Title Loans will transfer the loan cash to your bank account after the company has received your signed documents. The process usually takes a short period of time. If you don't have a bank account, the company will give you a MoneyGram Reference Number, so you may pick up your loan funds from any of their locations.
What are Fast Loans for Bad Credit Used For?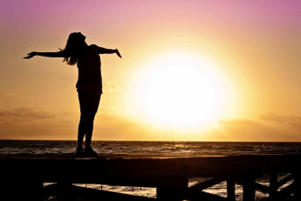 Source: Pexels
Fast cash loans for bad credit are made specifically for customers who need quick access to cash but can't take out a loan from a traditional financial institution. Online lenders aren't typically concerned with the reason for your loan; fast loan loans for bad credit are still regarded as personal loans; therefore, their use isn't constrained.
Debt Consolidation
As debts mount up, it can be challenging to keep track of multiple installment deadlines and interest rates. By obtaining a fast loan for bad credit, you can refinance your debt by paying off all of your current obligations and combining all of their monthly payments and interest rates into a single, flat-rate payment. This is especially useful for paying off credit card debt because, compared to unsecured loans for bad credit, credit cards typically have substantially higher interest rates.
Home Improvement
If a bad credit score stands between you and a Home Equity Line of Credit, a fast loan for bad credit might be a great option for funding home repair or remodeling projects. This is especially true in cases of structural damage or urgent repairs.
Medical Bills
Though most hospitals allow their patients to pay their medical expenses through monthly repayment plans, a good loan for bad credit could be a better financing option. The same can be said for student debt, car repairs, or relocation — the latter of which can cost up to $5,000.
Summary
In summary, fast loans for bad credit are fantastic for covering various unexpected expenses or substantial purchases. Don't let your bad FICO score stand between you and your loan, apply online on our website to get an unsecured fast bad credit loan.