Secured Loan
Available for All Credit Types
Locations Across California
About This Location
MJ Registration Services provides registration services for 5 Star Car Title Loans customers. The store is located at 8940 Woodman Ave, Suite A3, near the intersection with Osborne Street. If you live in Arleta and in need of registration services, stop by MJ Registration Services that works with 5 Star Car Title Loans in Arleta. MJ Registration Services provides our clients with unmatched customer service. 5 Star Car Title Loans does not issue loans at this location.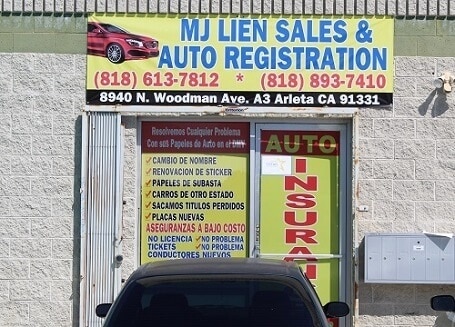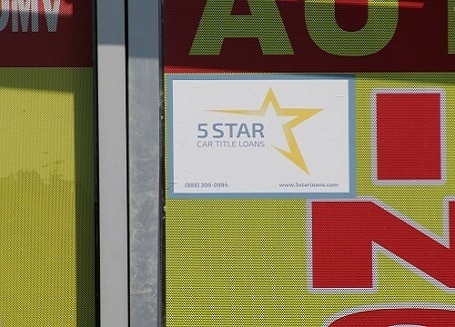 Arleta, California
The Arleta, California neighborhood of Los Angeles is considered to be "moderately diverse," meaning that while there are more than 70% Latinos living in Arleta, there are also many residents of various Asian backgrounds as well as white and a relatively few of African extraction. More than 55% of residents were born outside the US. This is higher than the usual percentage compared to other neighborhoods of Los Angeles. The fashion company Juicy Couture is based in Arleta. Manufacturing facilities are in Arleta where 160 residents are employed making tracksuits and other clothing fashions prized by many entertainment icons.
Where to Get Cash in Arleta?
If you're living in Arleta and wondering where you can get some extra cash to pay for your bills and expenses, reach out to 5 Star Car Title Loans in Arleta. We handle cash loans to the good folks of Arleta who are afraid of getting behind in their bills while in between salary slips. This happens when people change jobs, or there's suddenly a lack of work. Or maybe you just have some expenses you weren't counting on and your money just won't stretch far enough. No worries! If you own a car, then send in your online application to 5 Star Car Title Loans in Arleta.
Car Title Loans in Arleta
When your application hits our office, we'll take a look at it to see what type of car you own. We'll get a professional evaluation to see how much it's worth today. If the value is adequate to use as security against a cash loan at 5 Star Car Title Loans in Arleta, we'll continue the process. The 2nd thing we check is that you will be able to repay the loan and the 3rd requirement is that you can meet our credit requirements. Hopefully, that will all check out and we can contact you to continue the loan process.
Loan Approval
If your request is approved, you can get $2,600 and up by using the value of your car as collateral. We do not take your car away from you. Instead, we only write 5 Star Car Title Loans in Arleta on your title as a lien holder. Finish making your payments and we'll remove our name. Even if you have bad credit, you can apply today for cash.