Title Loans in Atlanta, 30310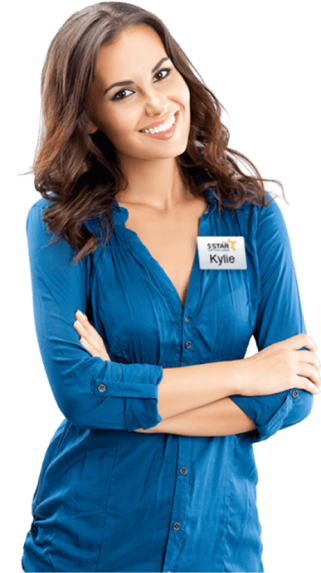 Customer Centered Service

Providing excellent customer service and a positive loan experience is 5 Star Title Loans top goal and we work tirelessly to make this happen for each and every customer.

Loans for Low Credit Score

We don't like turning away customers simply for having a bad credit score. We will work hard to get you a loan regardless of your bad credit.

Easy Application Process

We understand the urgency when getting a loan, so we offer simple options for applying. You can choose to apply either by phone or online.
Products

Car Title Loans

Payday Loans

Bad Credit Loans

Personal Loans

Online Title Loans

RV Title Loans

Process

Apply by phone or online

Complete all necessary requirements

Visit our local Vehicle Inspection Center if needed

Get your money

Requirements

Car details

Personal details

Car title

Identification

References

Benefits

Keep driving your car

No prepayment penalties

No hidden fees

Quick funding

Personable service
Nearest Locations
Title Loans in Atlanta
Quick Way to Get Fast Cash
When you're looking for a way to get extra money to explore Atlanta, you can get it quickly with an online application for a title loan. And why not take some time off for yourself? You work hard all during the week and you deserve some time to kick back and relax or tour some of the nice sites in Atlanta.
Some of Atlanta's Fun Stuff to Do or See
People from all over the state come to hang out with the sea life in the Georgia Aquarium. It's a must for all ages! Others enjoy a visit to the High Museum of Art, with its schedule of new exhibits. The Zoo Atlanta is a favorite for everyone, along with the World of Coca Cola.
Besides the places of entertainment, it's good to remember that Atlanta has a place in history regarding the Civil Rights Movement. Some of those events can be remembered in the Martin Luther King Jr National Historic Park.
Whatever your interests are, let 5 Star Car Title Loans help you get the money you need to make the most of Atlanta.
How Much Cash Do You Need?
You can make a list of your emergency needs, with the most important ones on the top. If you don't have any financial emergencies, use the opportunity for extra cash to spend more time in Atlanta's sights.
When you complete your list, you can visit the 5 Star Car Title Loans website to fill in an online application for a title loan. By using your own vehicle as collateral, you can get the cash you need very quickly. If you prefer to visit our online store in the Atlanta area, we will be happy to help you during business hours.
The amount of cash you can get with car title loans in Atlanta depends on a few factors. Those begin with the value of a vehicle you own, your ability to make monthly payments on a loan and meeting the credit criteria.
After everything has been taken into consideration, your final loan amount can be calculated. Get started anytime and find out how much cash you can get!
Quick Cash for Bad Credit Types
With crazy inflation and lack of good jobs out there, you may have fallen behind in your bills and payments. Unfortunately, even after you've gotten back on your feet you could be labeled as a bad credit risk. With a bad credit status, you could have trouble getting a traditional loan.
Fortunately, with car title loans in Atlanta, you don't need to worry about your credit status. All credit types accepted! We know that people can run into financial troubles here and there, but that doesn't mean you aren't eligible for car title loans.
If your credit is bad but you have a car with value, your salary is high enough and you meet credit criteria, you could get fast cash that you can use for anything you want to! Apply now and find out!
Taking the First Step to Car Title Loans
Now that you've made the decision to get an online title loan, there are a few simple steps. To get fast cash, follow the instructions below. Of course you don't have to get your car title loan online. You can always feel free to give one of our friendly staff members a call or walk into a local office.
To be prepared, check out your car title to make sure that it is in your possession. If it has been lost or stolen, you can go to the DMV for a replacement. When you're ready, go ahead. Remember that our 5 Star Car Title Loans website is open and available 24/7! There's no need to wait for business hours to request your loan.
Step 1: Open the website to easily see the online application form. You can use whatever digital equipment you have with internet such as a laptop, a tablet or your smartphone. The request form is simple, so in a few minutes you can complete it and send it for pre-approval.
Step 2: In a few minutes, you should receive a notice regarding pre-approval. Once you receive a positive answer, you can complete the loan process by sending in necessary documents. You'll find a preliminary list below. If more information is needed to complete the final approval, you'll be notified.
Step 3: Get your money! If you have received final loan approval and you've submitted your car title, your money will be prepared. Speak with the customer service department to select a method to receive the cash, but the fastest way is through a direct bank transfer.
Suggestions for Spending Your Cash
Now that you have extra money in your pocket, it's up to you to decide how to use it. At 5 Star Car Title Loans, there are no restrictions or rules on what you do with the fast cash when you receive it. Some of our customers have shared with us their uses for the loan amount, and it might be helpful to you as well.
Before listing some of the suggestions we received, the most popular reason for getting quick loans was to pay off old debts. By paying them off in full, you can save a lot of money on late fees and interest each month.
Customer suggestions for spending title loans in Atlanta:
Taking your elderly parents out for a meal
Buying new clothes for your kids
Fixing the leaking roof before winter hits
Going on a short vacation for some well-deserved R & R
Paying for adult education courses
As you can see, the sky is the limit when it comes to using fast cash!
Documents for Title Loans
If you're used to dealing with a traditional loan from a bank in the Atlanta area, you'll know there is a lot of red tape involved. Besides all the forms and documents you need to sign, they also take much longer to get loan approval. You'll be pleased to know that the title loan process for online title loans is much easier.
The only documents you are expected to submit for title loans are those that are necessary to check your identity and information to help the loan process speed along. Below is a short list:
Photo ID – Send us an ID that you've received from the government so we can confirm your identity.
Valid and clear title to your vehicle – Take a quick look to be sure that your name is on the title. Yours should be the only name listed to prove that you own the vehicle. We need a clear title without any liens against it.
Bank account details – Write the bank's name and your account number so we'll know where to transfer the funds.
Details of the vehicle you own – whether it's a car, a motorcycle, a big rig or a truck, we need to know the model and year to determine its value.
Your current address – We'll be sending you paperwork, so let us know your home address. Your address should be in the same state that you are applying for a loan.
Those are the documents that will get you well on your way towards quick loan approval.
Points to Qualify for a Title Loan in Atlanta
As you are walking around one of the many green spaces in Atlanta, you can begin weighing in your mind the benefits of getting an online loan. To understand if you are eligible for a title loan, there are 3 main points our lending team will look for. They are listed below:
The value of a vehicle that you own – The type of vehicle you own isn't so important. What's important is how much it's worth. This can be estimated after receiving the type of vehicle, the model and year, the number of miles it's been driven and its condition. In some cases, photographs may be required. The value must be high enough. The car should be fully paid off without loans against it or further payments to be made.
Your financial situation – How much do you earn each month and what are your expenses? Our lending team will need to assess your ability to pay.
Meeting our credit criteria – While it's not difficult, we do have a set of simple credit criteria that we check to determine loan approval.
If your situation meets these 3 points, let us hear from you today!
Covering Debts with Quick Cash
If you are looking for a way to pay off your debts or for cash for any emergency, an online title loan could be your answer. When you request a title loan from 5 Star Car Title Loans, you're not under any obligation.
If you are approved for a fast cash loan, you only ne