Title Loans in Augusta, 30904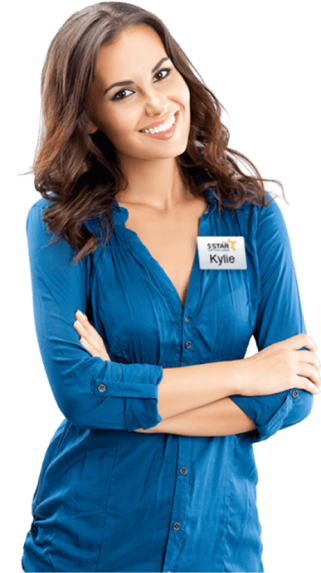 Customer Centered Service

Providing excellent customer service and a positive loan experience is 5 Star Title Loans top goal and we work tirelessly to make this happen for each and every customer.

Loans for Low Credit Score

We don't like turning away customers simply for having a bad credit score. We will work hard to get you a loan regardless of your bad credit.

Easy Application Process

We understand the urgency when getting a loan, so we offer simple options for applying. You can choose to apply either by phone or online.
Products

Car Title Loans

Payday Loans

Bad Credit Loans

Personal Loans

Online Title Loans

RV Title Loans

Process

Apply by phone or online

Complete all necessary requirements

Visit our local GPS Installation Center if needed

Get your money

Requirements

Car details

Personal details

Car title

Identification

References

Benefits

Keep driving your car

No prepayment penalties

No hidden fees

Quick funding

Personable service
Nearest Locations
Title Loans in Augusta, GA
Get Details Now
Have you ever found yourself wandering along the Savannah River while thinking about your money problems? If your answer is yes, you are probably not the first person to do so. Life is full of challenges, and what better way to solve your problems then to head over to the August Riverwalk.
Going through a financial crisis is stressful, that is for sure. But when you find a solution to your money woes, you can relax a bit. Having a stack of bills to pay and no money to pay them is a problem that some people solve by applying for title loans in Augusta.
Title loans are simply loans that use the value of a vehicle owned by you. If you own a car, a truck, a motorcycle or some other vehicle that has good value, check out how car title loans can help you with fast cash. Get the cash you need for anything in life, and keep your car too!
Read below and get all the details.
Putting Title Loans to Work for You
Here's how title loans work and how you can use them to help meet your immediate financial needs. If you own a car, or other vehicle, with good value, you can use that value to be approved for a quick emergency loan. To use its value, you don't need to give up your car. Just sending in the title is enough to use the vehicle as loan collateral.
Title loans are fast and easy. You can apply for them online and get the money quickly. When you have the cash in your bank account, it's all yours to do with as you please.
Spending Your Quick Cash Loan
When you reach the of the title loan process, the money will be put into your personal bank account through a direct deposited. This is all done digitally – there is no reason for you to wait for the cash to arrive in the mail and you don't need to drive to one of our offices in Augusta GA to pick up the money.
When you request a title loan in Augusta, you won't be asked why you want it. Likewise, when you have the money in your account, there will be no restrictions on what it must be used for. The money is yours – enjoy it!
Put the cash to work for you. Whether it's paying off your old bills or buying something new, it's totally your choice. Get rid of those medical bills and pay them off at once, or take care of any emergency situation quickly.
Getting Started with Title Loans in Augusta
Now that you realize how car title loans can help you with quick cash, here is the info you should know when you begin. There are many benefits that you may not realize; especially when comparing online title loans to a traditional bank loan.
The first thing you will notice about online loans is that you can apply for them any hour of the night or day. That's pretty cool. Whether it's a weekend, a holiday or the middle of the night, it's ok to go to the 5 Star Car Title Loans website and make your request.
The next point you'll notice is that you will get an answer right away. You won't be left hanging while wondering if your application was received. Within minutes you can find out if your request is pre-approved. When pre-approved, you can move on to the next stage.
Submitting Your Documents
To move on in the approval process for title loans, you will be asked to submit a few documents for verification. Here is a short list of what you should have available to send:
Photo ID that has been issued by the government – a valid driver's license or state ID works well here.
Your car title – it must be in your name and registered in Georgia. If it needs to be updated, take time to contact the Augusta GA Department of Motor Vehicles for help with this.
Current place of residence – to verify where you live, you can send in a utility bill or a piece of mail with your name and address.
Proof of monthly income – where do you get your money each month? Send in proof such as your payroll stub, a government document or a bank statement.
Details of your bank account – we'll need the name of your bank, the name on the account and the account number to quickly deposit your funds.
These are the basics to be prepared for. At 5 Star Car Title Loans, our friendly staff will work quickly to prepare your final approval. They will let you know if anything else is needed.
Getting Final Title Loan Approval
After you have sent in your documents, the customer service team will work as quickly as possible to verify it all. As soon as possible, you will get a final title loan approval. After its been approved, you can move on to the final stage, which is getting your money!
To be prepared for receiving the emergency funds you're waiting for, double-check your car title to be sure that it is correct. After the title loan is approved, you only need to send in your title to get the super quick cash. The whole process goes quickly.
We will keep your title while you make the monthly payments as outlined in the payment schedule. When this is complete and you don't owe anymore money, you will get your car title back.
Keep Driving Your Car with Fast Cash in Augusta
One of the surprising aspects of car title loans is that you don't need to give up your car! Even after your title loan request is approved, you can still keep your car, truck or motorcycle and drive it when you want to.
Only your vehicle's title is required to secure your title loan. Your vehicle stays in your own driveway for your personal use as needed.
Bad Credit Types Welcome to Apply for Title Loans
At 5 Star Car Title Loans in Augusta, we understand the difficulties of everyday life. You can have a steady job with a decent salary and still fall behind with bills and expenses.
If you've run into credit issues in the past and have a bad credit rating, we can deal with that! Send us your online application and let's see how we can work together.
When you repay your title loan with monthly payments that are sent on time, it can even help raise your credit score!
Pre-approval of Online Title Loans
In Augusta, GA, there are 3 items we look at when determining if we can pre-approve your title loan request. When our service department receives the following information, it can process your application accurately.
Details of the car or other vehicle that you own – Send in as many of your vehicle's details as you can for an accurate assessment of its value. The customer service department might ask for photos as well. Include the type of vehicle and its model, the model year, the vehicle's condition inside and outside and the number on the odometer.
Monthly income – it will be important to check how much of a monthly payment you can handle. Let us know your income from all sources.
Meeting basic credit criteria – we have our own list of basic criteria that you will need to meet for pre-approval.
Enjoying Activities in the Augusta Area
In recent years, Augusta, GA has become an interesting city with fun things to do for the city's residents and tourists. Now that you have extra cash to spend, you can think about which activities to enjoy.
If you're a lover of art, the Morris Museum of Art will be interesting. This is a museum that specifically spotlights the art of the American south.
If history is more your thing, buy tickets and check out the Augusta Museum of History. With the rich history of the south, there is a lot to learn and see! In addition to details regarding the history of the south, the Augusta Museum of History can also shed details of the life of James Brown, the famous soul singer.
President Woodrow Wilson grew up in Augusta. You can see his childhood home and learn more about his early years.
Whatever you find to do in Augusta, you will have money in your pocket to pay for it!
Send in Your Online Title Loans Application Now
The 5 Star Car Title Loans website is ready for you 24/7. If you need money now, why wait? Go online with your smartphone from wherever you are to get started with the short application.
Send in your request and you'll hear back from us right away. Get money without hassle or red tape!