Title Loans in Bell Gardens, California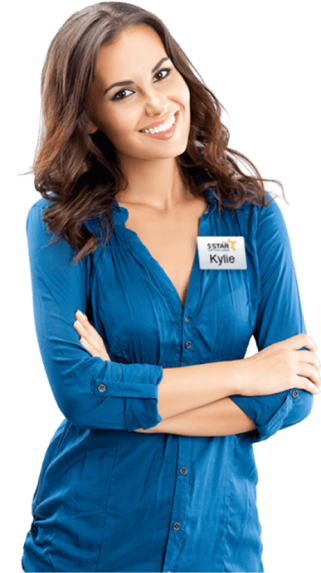 Customer Centered Service

Providing excellent customer service and a positive loan experience is 5 Star Title Loans top goal and we work tirelessly to make this happen for each and every customer.

Loans for Low Credit Score

We don't like turning away customers simply for having a bad credit score. We will work hard to get you a loan regardless of your bad credit.

Easy Application Process

We understand the urgency when getting a loan, so we offer simple options for applying. You can choose to apply either by phone or online.
Products

Car Title Loans

Payday Loans

Bad Credit Loans

Personal Loans

Online Title Loans

RV Title Loans

Process

Apply by phone or online

Complete all necessary requirements

Visit our local if needed

Get your money

Requirements

Car details

Personal details

Car title

Identification

References

Benefits

Keep driving your car

No prepayment penalties

No hidden fees

Quick funding

Personable service
5 Star Car Title Loans in Bell Gardens, CA
These days, when our income is rising slowly as molasses and there's a lot of pressure of bills piling up, you may want an easy and fast turn to explore your lending options.
While thinking about approaching banks and other lending institutions can be helpful, getting quick cash from these institutions can be really hard and almost impossible in many cases.
In that case, considering other short term loans (such as payday loans and auto title loans) can help you smoothly tackle your financial crisis. Auto title loans are a great way to get a fund yourself at short notice without running through the lengthy loan approval process of other loans.1
5 Star Car Title Loans offer smooth and easy car title loans that facilitate people to use their car to apply and get emergency money in just 24 hours.2So if you have a well-maintained car by your side, you can use it as collateral and consult with our team for more money.
Let's learn more about these collateral loans and how the loan process works:
Car Title Loans in Bell Gardens
Primarily intended to help people deal with their personal and domestic needs, a car title loan allows you to use your income and car to get a loan within one day.2
In an auto title loan, the customer temporarily surrenders his car ownership by giving his car title and securing the loan amount. The lender then places a lien on the title and lets the borrower keep his car while he pays the loan installments in regular payments.1
These secured collateral loans are also known by various other names including pink slip loans, auto collateral loans, car equity loans, title pawns, etc.
How Do Car Title Loans in Bell Gardens, California Work?
Car title loans are not like other collateral loans and allow you to keep your precious car with yourself while you slowly repay the loan. These loans have a very streamlined process which doesn't require days of waiting for an applicant to get themselves some extra money.
With 5 Star Car Title Loans, Bell Gardens residents can easily apply online using their laptops and get their loan application approved by following the below simple steps:
Get a Car Title Loan in Bell Gardens, CA in 3 Simple Steps
Fill Online application
Before looking at your car and searching for the loan documents, you should first check your loan eligibility.
It can be done by going to the website of 5 Star Car Title Loans and filling out a simple application form with some basic details.However, if face any sort of difficulty with the details, you can call our loan team at (888) 309-0994 to know your eligibility in 5 minutes.2
Mail the Documents
After your application gets the conditional approval, the next step would be to send in a few documents which include a qualifying car title, income proof, proof of address, etc.
Our team will also reach out to discuss the necessary conditions and terms of the car title loan such as minimum loan amount, monthly payments, Annual Percentage Rate, interest rates, etc.1
Sign the Contract and Get Cash
After we receive your documents, we will verify them and send you a detailed loan contract which you should read, sign and send back as soon as you can.
Once we get the contract, our executives will process your loan request and you can expect to get the loan proceeds into your bank account within the same business day.2
How Do You Get Approved for a Car Title Loans, California?
When you apply for a car title loan instead of a bank loan, you only need to satisfy some basic conditions to get approved for the personal loan .1Here are some basic terms fulfilling which you'll be able to get a title loan fast.
Conditions To Qualify For a Vehicle Equity Loan in Bell Gardens, California
At the time of the loan application process, candidates must be either 18 years of age or older.

They should have a valid government-issued ID with them.

Candidates should have a vehicle with a lien-free title to their name.

They should have a stable and reliable income source to pay back the loan.
If you satisfy all the above-mentioned conditions, you can go ahead and call the 5 Star team to apply for a car title loan.
What Are The Requirements of Auto Title Loans?
When applying for a title loan in Bell Gardens, your loan company will ask you for certain loan documents that help them to verify your given information and process your loan application faster.
Lien-Free Vehicle Title
For getting auto title loans, the lenders need a collateral to secure the loan which is done by placing a lien on the borrower's car title. So if you wish to apply and qualify without any hassles, remember to present a clean and lien-free vehicle title registered in your name.
Proof Of Income
Typically the title loan lender needs to be certain that you'll be able to make timely payments of your loan installments. For the same reason, they will ask you to show proof of steady income in the form of bank statements, recent payslips, compensation letters, etc.
Proof Of Address
To qualify for auto title loans, locals will also be needed to prove their residentship in the city by presenting supporting documents which can be property tax slips, rental agreements, or other utility bill receipts.
Government Or California Issued Photo Id
Typically, you are also required to show a valid and clear government-issued photo id to prove your identity as a US citizen. Most lenders do accept a government-issued driver's license or a passport as proof of address.
Latest Photographs Of The Car
Auto title loans are primarily based on your collateral and many of the loan terms depend on the car applicant is using. That's why lending companies ask applicants to submit the latest photographs of their vehicle to do a virtual vehicle inspection.
Additionally, with 5 Star Car Title Loans,all of the required documents can be easily mailed to the team from your home PC and people can avoid the stress of visiting places and wasting their time.
How Much Cash Can You Get With Car Title Loans?
5 Star Car Title Loans customers don't have to worry about their financial credit history when looking to fund themselves with car title loans.1 While a routine credit check can be conducted as a part of the loan process, your credit score will not be the final deciding factor.
Just make sure you satisfy the basic conditions1 and show a good ability to repay the loan on time1 and you'll get qualified for the loan very easily.
Factors On Which Title Loans Are Based On:
Ability To Repay
A major part of a person's title loan eligibility depends on their repaying ability.1  An applicant who has a higher-income source will be able to pay back larger sums and hence can easily qualify for bigger amounts of loan.
Vehicle's Market Value
When you talk about collateral loans such as title loans, factors such as interest rates and minimum loan amounts vary according to the market value of one's vehicle.Thus, people who wish to get approved for bigger amounts of personal loans should apply by using a well-kept branded car.
Equity In The Vehicle
When you apply for a certain amount of cash for an auto title loan, the lender gives you the amount and takes up an equivalent amount of equity in your car. Thus, the more car equity you have, the more money you'll be able to get.
When you apply for 5-Star Car Title Loans, you can get access to up to 75% of your car's market value.1
How to Pay Back My Title Loan in Bell Gardens, CA?
5 Star Car Title Loans team has carefully created a very user-friendly loan application process where applicants don't have to wait for a long time to get their money and also don't go through any unnecessary inconveniences while paying back the same.
Unlike other installment and payday loans, customers can opt for a accessible and practically easy repayment schedule where they can repay the loan in 2 simple ways.
Lump-Sum Payment
People who don't mind making balloon payments would take the first chance to pay off their debt and can choose to repay the whole amount in one go at the end of the repayment period.
Monthly Payments
Those people who don't like the burden of big single payments bring can choose to repay in smaller amounts by creating a flexible repayment schedule and making regular payments every month to pay off their car title loans.4
Along with offering flexible payment schedules, we also support multiple modes of payment where people can choose their preferred and make payments without any inconveniences.
Here are some most preferred payment methods:
Cash Payment at participating stores

Moneygram wire Transfer

Credit and Debit Card Payments

Mailed check to 5-Star Car Title Loans

Using Online Payment Applications
Frequently Asked Questions
Can I refinance my title loan in California?
Yes, customers are getting stressed with strict repayment terms, high-interest rates, and other loan conditions of other lending options in California and can easily refinance their loan by taking the help of 5 Star Car Title Loans team.1
Are there any prepayment penalties?
The 5 Star team does not charge any sort of prepayment penalties or hidden fees from their customers. While other lenders' interest rates and terms can become complex and have extra fees, we don't charge any hidden fees and assist people to pay their loans on time.4
Can I Get a Car Title Loan With Bad Credit?
Surely, you can! Most title loan companies do not give major preference to your credit history for finalizing the car equity loan. It's possible for people with bad credit scores to apply and get approved for a title loan without facing any stress or scrutiny as is the case in bank loans.
Who keeps my car while I'm paying back the loan?
You will!1 5 Star don't need their borrowers to submit their beloved and cherished rides to get themselves some extra money. They can borrow money by submitting their car title and keep driving your car wherever they want while paying back their installments.<