Title Loans in Brunswick, Ohio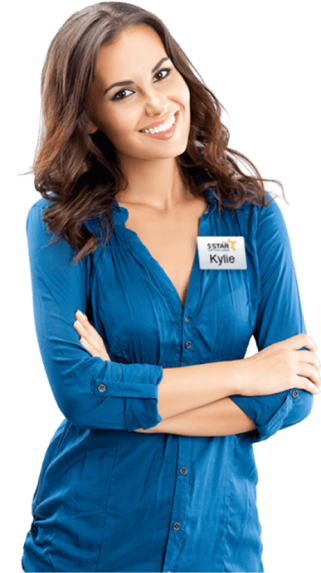 Customer Centered Service

Providing excellent customer service and a positive loan experience is 5 Star Title Loans top goal and we work tirelessly to make this happen for each and every customer.

Loans for Low Credit Score

We don't like turning away customers simply for having a bad credit score. We will work hard to get you a loan regardless of your bad credit.

Easy Application Process

We understand the urgency when getting a loan, so we offer simple options for applying. You can choose to apply either by phone or online.
Products

Car Title Loans

Payday Loans

Bad Credit Loans

Personal Loans

Online Title Loans

RV Title Loans

Process

Apply by phone or online

Complete all necessary requirements

Visit our local if needed

Get your money

Requirements

Car details

Personal details

Car title

Identification

References

Benefits

Keep driving your car

No prepayment penalties

No hidden fees

Quick funding

Personable service
5 Star Car Title Loans in Brunswick, OH
Our financial scenarios keep on changing and there is no guarantee of what tomorrow may bring. Sometimes, we find ourselves in a cash pothole that can only be left by borrowing money.
Getting a bank loan is the most suitable option for people, however, a very rigid and time-consuming process. Therefore, if you need immediate cash, short-term loans are the right option.
Thankfully, Brunswick residents have just the right alternative to help them in making it through their financial hardships. And this option is for getting title loans in Brunswick.1
With 5 Star Car Title Loans, people can apply and get a cash advance loan without going through the lengthy applications and complications of traditional bank loans.1
What Are Auto Title Loans?
A title loan is a short-term loan that is given against the car title. It is a secured loan and uses the car title as acceptable property in exchange for which the funds are released.1
What Are Other Names For Title Loans?
Vehicle Equity Loans

Auto Title Loans

Auto Equity Loans

Title pawns

Vehicle Title Loans
All the Basic Requirements For Getting Brunswick Title Loans
Brunswick title loans have a straightforward process with no additional requirements and formalities. However, you must meet the basic requirements if you wish to get a loan. To get a title loan:1
You must be 18 years of age or above

You must have a steady source of income

You must have a qualifying vehicle and a vehicle title in your name
Important Documents For Getting A Title Loan In Brunswick
Brunswick title loans are available for all. However, to complete the procedure, one must have all the essential documents. Without these documents, getting a title loan will be impossible in the state of Ohio.1
Make sure you have these documents:
A Valid Government-issued ID
To give proof of identification, you can share your driver's license, passport, or other government-issued ID with a photograph.
A Qualifying Vehicle Title
It is one of the primary requirements of a title loan. You must have a clear vehicle title that can be put forth as collateral.
Latest Photographs of Your Car
Recent photographs of your car from a different angle must show the car's VIN.
Proof of Income
Income documentation is necessary as it will be used to calculate the amount of the loan. You can show your bank statements, pay stubs, tax returns, etc.
Proof of Residence
The proof of residence includes utility bills, credit card bills, mortgages, or rental agreements.
How Do Title Loans In Ohio Work?
The borrower puts the vehicle title as collateral. On that title, the title loan lender will put a lien on the title which will give the legal rights over the car to the lender. In return, the lender will release the loan amount.1
You can take the money and keep driving your car even while you are repaying the loan. Once the title loan has been completely paid off, the lender will remove his name from the title and you will again become the sole vehicle owner.1
Brunswick Title Loans: How Much Cash Can I Get?
The title loan lenders decide upon the loan funds after carefully assessing three factors. The applicant can get funds that they can afford, which are based on the car value. Therefore, the major factors that are considered include:1
Your Income & Ability to Repay
Your income and your monthly expenses are examined to do a little repayment analysis. It is done to make sure that you will be able to repay the loan even with all the expenses you have.1
Car's Equity Value
The equity left in your car will not only be used for checking eligibility but will also be used to calculate the amount. The higher the equity, the higher will be the loan amount.1
Car's Market Value
Car inspections include assessing the car's condition. To know more about it, factors such as vehicle year, current condition, brand, model, etc. are considered to calculate the final amount.1
Helping our customers get a fair amount is one of our duties. Therefore, our customers may avail of up to 75 % (which will be the maximum loan amount) of their car's value.1
Get Online Title Loans In Brunswick In Three Easy Steps!
We have put forth an online loan process that demands strong internet connectivity and some important documents handy. Visit our official website and get started.1
Take a glance at the complete loan process:
Apply Online
Start by filling out the online loan application. You will be requested to share your personal information such as your name, address, income, phone number, and car details.1
Or you can simply call us and get in touch with a loan agent and he will get your process going.1
Submit The Required Documents
After sharing your details, you will get conditional approval. However, the final approval will be subject to the pending review of documents.
Hence, you will be then requested to turn in some required documents that will be needed for verification of your information.1
Get Your Funds
Once the verification of the received documents is done and if the information checks out, a loan agent will give an estimate of the minimum loan amount, Annual Percentage Rate, interest rates, actual loan amount, payment plan, and other loan terms & conditions.1
We insist every applicant thoroughly go through the terms and conditions and confirm every detail with the loan agent before signing the contract. Once you have signed the contract, changing anything will become extremely difficult.1
If you have signed the loan contract, you can expect to collect your cash in one business day.2
How To Receive Vehicle Title Loans in Brunswick?
Gone are the days when the loanees had to wait in long queues for collecting their cash; this is a digital era and everything happens faster now. The borrowers can collect their funds via any of the given methods:
Cash

Direct deposit to the bank account

Mailed check
Where Can Loan Proceeds From Title Loans Be Used?
There are a variety of ways in which you can use the money from title loans. From payment of rent to payment of your medical bills, you can take the help of this personal loan. 
Since the title loans are intended primarily for personal and household reasons, the most suitable way to use them is by paying:1
Rents

Funeral costs

Wedding expenses

Legal expenses

Home Repairs

Car Repairs
How Can I Repay My Title Loan?
If receiving a title loan is easy, repaying it is easier! There are just a few things required to pay the loan comfortably. We accept the loan payments via:
Cash at any participating money transfer location

Mailed check

Automated transfer

Through credit/debit cards

Phone
Make certain to pay the monthly dues on time. With 5 Star Car Title Loans, you can repay the loan between one to three years. 
However, it is not the case with other lenders who give payday loans as you will be asked to repay the amount somewhere between 60 to 120 days. Therefore, it is one of the advantages of title loans over other short-term loans.4
Get Brunswick Title Loans Even With a Bad Credit Score
While most financial institutes look for perfect credit history while giving a loan, this is not the case with title loans. You can easily apply for online title loans even with a bad credit score and can qualify for the same.1
Usually, title loans just assess three major factors such as your ability to repay, your car's equity & market values. Nonetheless, in some cases, the lenders can conduct a routine credit check for your credit inquiry but that won't affect your eligibility.1
Title loans work differently and as long as the borrower has a strong ability to repay along with sufficient car equity, he can get a title loan with bad credit.1
Can I Qualify For a Title Loan In Ohio if The Title is Not in My Name?
Not having the title in your name is a serious concern as it can shatter your case. Having a clear title with you as the sole owner is the primary requirement of title loans, therefore, you cannot get a loan if your name is not on the title.1
However, there is an easy way to solve this problem: get the title transferred to your name. This can be done by visiting the local Ohio Bureau of Motor Vehicles, otherwise known as BMV. 
Visit the BMV and follow these steps:
Fill out a title transfer request form