Title Loans in Cave Spring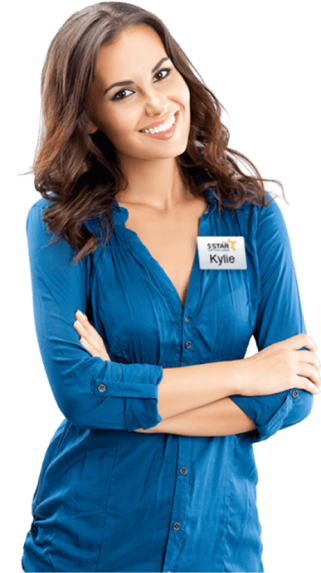 Customer Centered Service

Providing excellent customer service and a positive loan experience is 5 Star Title Loans top goal and we work tirelessly to make this happen for each and every customer.

Loans for Low Credit Score

We don't like turning away customers simply for having a bad credit score. We will work hard to get you a loan regardless of your bad credit.

Easy Application Process

We understand the urgency when getting a loan, so we offer simple options for applying. You can choose to apply either by phone or online.
Products

Car Title Loans

Payday Loans

Bad Credit Loans

Personal Loans

Online Title Loans

RV Title Loans

Process

Apply by phone or online

Complete all necessary requirements

Visit our local if needed

Get your money

Requirements

Car details

Personal details

Car title

Identification

References

Benefits

Keep driving your car

No prepayment penalties

No hidden fees

Quick funding

Personable service
5 Star Car Title Loans in Cave Spring, Virginia
No one wants to live in the same space throughout the year. Sometimes the wall needs to be redecorated, sometimes the driveways need to be re-installed and sometimes you want a new patio.
However, these aesthetic changes usually are quite expensive and more often our regular paycheck can't handle that much pressure. During that time, you'll need an easy and fast loan that can add some extra bucks to your pocket and help you take care of your big bills.
While traditional bank loans can drown you in long applications and bundles of documents, you can use several short-term loans(such as payday loans and title loans) to avail of quick cash without any hassles.
5 Star Car Title Loans is one of those lending institutions where car owners who are in need of immediate cash can contact and get approved for a personal loan within 24 hours.2
Let's know how auto title loans work:
How Do Cave Spring Title Loans Work?
Title loans are a kind of collateral loan that allow a person to use their vehicle title as the guaranteeing asset and get some emergency cash.
When you opt for an auto title loan, the direct lender places a lien on your car title and claim temporary ownership to sanction the funds.1
These secured loans are quite fast and preferred all over the US for their smooth and effortless application process.1
Known by several other names such as pink slip loans and auto equity loans, these short-term loans don't need the customers to submit their car to secure the amount.1 Loanee are free to drive their vehicle wherever they want while paying back monthly installments.
Uses of Title Loans
Online title loans were created to help working-class people by restricting paychecks to cover their sudden finances. Unlike other traditional loans(bank loans, service student loans, etc), loan proceeds from a car title loan are intended primarily to be used to cover the regular personal and household expenses.1
Here are some of the most common ways people use their loan money in Cave Spring, VA:
To Pay for Their Own or Family Member's Medical Expenses
To Cover The Legal Expenses
To Pay For A Funeral Ceremony
To Go For Some Travelling
To Cover Your Monthly Rents
How To Apply for a Car Title Loan in Cave Spring, VA?
With the smooth and effortless process of 5 Star Car Title Loans, any Cave Spring resident can apply online from their home and take the benefit of same-day cash by following the below-mentioned steps.
Steps For Availing Title Loan Services in Cave Spring:
Visit The 5-Star Website aND Fill the Online Form
To get the loan, the first thing you need to do is visit the online portal of 5 Star Car Title Loans and click on the apply now button.
You'll be forwarded to the online application form where you'll be required to fill in some information about yourself and your car. This information will be used to check your eligibility and in case you are eligible, our customer executive will give you a call to explain the next steps.
Send The Requested Documents To The team
Once your loan application is pre-approved, our team will get in touch and will explain to you the whole process of how an online title loan works. Terms such as minimum loan amount, interest rates, and repayment plans will also be explained.
Make sure you listen carefully and understand them before moving on with the application.
After everything is cleared, they will list out some documents that are required for verification purposes. Customers of 5 Star Car Title Loans can directly mail the required documents to the team and expedite their loan process.
Choose Your Payment Method and Get Instant Cash
After document verification, you'll receive a loan contract with all the discussed terms and other conditions of the title loan. Go through the whole document before signing and in case you can't understand something, give us a call at (888) 309 0994.
Once we receive the contract, your request will be processed and you can expect to receive your loan amount by your preferred method within 24 hours.2
Here are some of the most preferred payment methods to choose from:
Direct deposit in the bank account

Moneygram Transfer

Mailed Check

Cash collection at nearby participating stores
What Do You Need To Be Approved For an Auto Title Loan?
If you have been going through some rough times and thinking of a fast and easy way out. You can look for title loan lenders (such as 5 Star Car Title Loans) to provide you with some financial help.
However, abiding by the title loan laws of the states, various title loan services require to satisfy some basic conditions to be eligible for a title pawn.1 Ensure that you check out and satisfy the below conditions before applying:
Conditions To Qualify for Title Loans in Cave Spring
During the time of application, your age needs to be 18 or above.

You need to show a valid government Photo Id as proof of identification.

All applicants must have a clean and lien-free vehicle title registered in their name.

Individuals need to have a steady and reliable income source.
List Of All The Documents Required By Title Loan Companies in Cave Spring
Lien-Free Vehicle Title
In auto equity loans, lenders claim temporary ownership by placing a lien on the car's title and securing the loan. Hence, when you considering applying for a car title loan, make sure you have a vehicle with a clean and lien-free title by your side.1
Proof Of Income
Title loan companies need to know that the loan amount you are asking for will be paid back on time without any delays. For that, they'll ask you for income documents such as recent payslips, bank statements, or compensation letters to verify your repaying ability.1
Proof Of Address in Cave Spring
To apply and get a title loan in the city, locals need to be living in the same neighborhood and should have a valid document proof for that particular address. To verify your address, lenders can ask you to show some documents including property tax receipts, rental agreements, credit card bills, etc.
Government Issued Photo Id
Commonly, when you request a car title loan, your loan agent will need a clear and valid photo Id to confirm your identification.1 Applicants can use their govt-issued driver's license or a passport and easily get approved.
Latest Photographs Of The Car
As a title loan primarily based on your car,1 you'll be needed to go through a vehicle inspection where the lender will determine the current market value of your car and calculate the minimum loan amount you can borrow and other essential loans.
Luckily when you choose to get a title loan with 5 Star Car Title Loans, you can skip the in-person inspection and direct mail the latest photographs of your car from your residence.
Car Title Loans Fees and Interest Rates
As every applicant and lender is different, loan terms such as the amount of cash you can get and title loan interest rates vary too based on several factors.1
Here are some of the most common ones title loan lenders use to calculate the loan terms:1
The amount you are cashing in

The amount of equity you have in your car

Your repaying ability

The current condition of your car

Repayment Period
If you want to get an idea of how much cash you can get with your car and the amount of monthly installments you'll have to pay. You can contact the 5 Star team or use our free car title loan calculator.
Bad Credit Score? Apply Now!
In contrast with a traditional bank loan, title loan lenders don't need you to have an impeccable credit history to get a loan.
These secured loans are based on multiple factors and even if someone had a troubled financial credit, there's still a chance that they will be approved for the loan.1
Here are the main factors that many lending companies use to determine your loan eligibility:
Ability to repay the loan

Car's market value

Car's equity
So, even if you have a bad credit score but you have a well-maintained car by your side, you can apply for a title loan without any worries.1And when you choose to get your loans with us, you can get loans up to 75% of your car's value in loan amount.
Repaying Title Loans in Cave Spring, VA
5 Star Car Title Loans keep the whole loan application process straightforward and smooth where people can easily qualify for their loan and also pay it back without any inconveniences.1
Our customers can opt for a flexible repayment schedule where according to their comfort they can pay the whole debt in one balloon payment or break it down into smaller installments and pay it back over an extended period of time.4
The 5 Star also supports multiple payment methods from which people can choose their preferred one and repay their loan with ease. Here are some of the famous ones:
Mailed Check

Wire Transfer