Title Loans in Chester, Virginia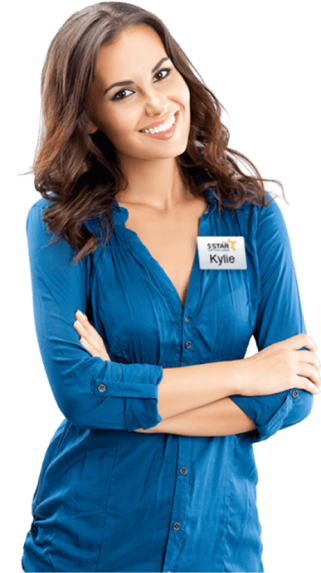 Customer Centered Service

Providing excellent customer service and a positive loan experience is 5 Star Title Loans top goal and we work tirelessly to make this happen for each and every customer.

Loans for Low Credit Score

We don't like turning away customers simply for having a bad credit score. We will work hard to get you a loan regardless of your bad credit.

Easy Application Process

We understand the urgency when getting a loan, so we offer simple options for applying. You can choose to apply either by phone or online.
Products

Car Title Loans

Payday Loans

Bad Credit Loans

Personal Loans

Online Title Loans

RV Title Loans

Process

Apply by phone or online

Complete all necessary requirements

Visit our local if needed

Get your money

Requirements

Car details

Personal details

Car title

Identification

References

Benefits

Keep driving your car

No prepayment penalties

No hidden fees

Quick funding

Personable service
5 Star Car Title Loans in Chester, VA
Unexpected medical bills, home repairs, and emergency expenses can ruin your monthly budget. However, a traditional bank loan may take longer for approval. So, when you need immediate financial relief you might seek an alternative solution for fast cash.
Undoubtedly, managing an economic crisis can be really stressful. Fortunately, there are some short-term solutions such as car title loans that can help you navigate through these difficulties by providing quick cash. 
5 Star Car Title Loans specializes in assisting Chester residents manage their financial difficulties with short-term financing via quick car title loans. We can help you get quick funding with title loans in just 1-2 business days.2
About Title Loans in Chester, Virginia
Title loans also referred to as car title loans, auto title loans, pink slip loans, and auto equity loans, are the short-term loan options. These are particularly helpful for those with a bad credit score who need urgent cash but can't go through a lengthy bank loan process. 
Moreover, applying for a title loan is much quicker than a bank.2 In addition, applicants can get the money in their bank account within the same day as quickly as 24 hours of loan approval.2 
Thus, when you need fast cash but have exhausted your borrowing options, car title loans in Chester, VA, could be your final resort. 5 Star Car Title Loans provides fast title loans at competitive interest rates for residents across Virginia. 
Our loan process is pretty easy, smooth, and fully online to save you the hassle and long processing time.2 In addition, with a car title loan, you can keep driving your car as only the car's title will be in the lender's possession.
How Do Online Title Loans Work?
The online title loan process at 5 Star Car Title Loans is way more convenient and smooth as you can apply comfortably sitting in your home. For this, you need to follow these 3 simple steps!
Fill Out The Online Application
You can get the process started in just 5 minutes by visiting our website online and filling out the e-form.2 Make sure to provide accurate details for quick and error-free loan applications.
Upload required documents
If you want to expedite the loan approval process, you need to upload your car title, vehicle registration, and other documents required to demonstrate an ability for repaying the title loan.1 
Wait for approval
Once you have successfully applied, you just need to wait for the conditional approval pending review of documents.1 Our team works quickly to assess and approve loan applications of qualifying residents in Chester.
What's Required To Be Approved For Title Loans In Chester?
Title loans require the submission of only a few basic documents for approval that assess – the value of your car, general information about the applicant, credit history, and ability to repay.
To get approved you need to submit the following documents to fulfill the minimum loan approval requirements:
1. Original Lien-Free Car Title
When you want to avail a car title loan, it is crucial to remember that it is usually given against a lien-free vehicle title under your name. It means that you must have 100% ownership of the car title. 
2. Car Registration
Your current car registration also needs to be submitted. It proves that your vehicle is registered with the state authorities and you are legally authorized to drive it. Additionally, it includes the car owner's name, vehicle year, make, model, and other crucial details.
3. A valid government-issued ID
Only legal adults with a valid government-issued ID can enter into a title loan agreement. Thus you need to submit your driver's license, passport, or other proof of identity to prove you are of legal age.
It helps to prove that you can legally own and drive a car. Thus, it is required to be submitted along with car insurance, proof of income, and other documentation.
4. Proof of Income
The most critical consideration for lenders is your ability to repay the loan.1 While obtaining a title loan is relatively easy and straightforward, there is a risk that the vehicle can be seized if you fail to pay off the debt on time.4
Thus, the lender will require the submission of income proof to estimate your ability to repay the loan amount.
5. Credit history
Although title loans don't affect your credit score, still applicants need to show their credit history for loan processing. However, you don't need to be too worried if you don't have a perfect credit history or your credit score is too low as it isn't a big concern for lenders. 
As long as you have a stable income source for effective repayment, applying for title loans in Chester, VA is easy even with poor credit.1 
6. Residence proof 
If you want to apply for a title loan in Chester, VA, you need to show the proof of residence in that particular location. It is because the laws for title loans greatly differ from state to state. Thus, it may affect the loan amount, repayment requirements, and other loan terms.
7. Proof of Car Insurance
You need to submit detailed documentation such as proof of car insurance when applying for online title loans. It is required so in case during the loan term the car gets damaged, the cost will be borne by the insurance company.
How To Get The Title Loan Funds When You Need It Right Away?
We understand that you want the funds to be available as soon as possible when you need emergency cash. Thus, we work quickly to ensure that you receive the money directly in your bank account the same day within 24 hours at most2 after getting final approval.
You can get the loan proceeds via –
Online payment;

From our participating money transfer location;

Get the check mailed;

Pick up the cash from your nearest bank branch as per your preference.
Can I Get Title Loan If The Car Is Not Paid Off?
If you are considering getting a title loan, the vehicle should be paid off with a lien-free title. However, if you obtained an auto loan previously to purchase the car and haven't fully paid it yet, you will need to consult with our loan officers to know your eligibility.
You may qualify for the title loan if –
You have paid most of it off and only 1 or 2 payments are left

You can pay it off quickly and then apply for a title loan
Give us a call at (888) 309 0994 to discuss your loan requirements and know how much cash you can get with a title loan today!
Does Defaulting During Repaying The Title Loan Hurts Credit?
A loan on your vehicle's title does not affect your credit score in any way. Therefore, if you don't pay timely and make a default, it may not hurt your credit. However, defaulting on repaying on time installments can lead to vehicle seizure.
In that case, the lender can acquire possession of the vehicle and you may risk losing the car. At 5 Star Car Title Loans, we only keep it as a last resort if there are continuous default payments.4
Our team encourages borrowers to choose a convenient repayment plan with low-payment options.4 Thus, you can manage to pay back the debt without much pressure.
What If I'm Unemployed? Can I Still Get A Title Loan?
Unemployed residents may find it much more challenging to get a conventional bank loan. However, a title loan can be obtained even if you don't have a job.1 For this, you need to provide an alternative proof of Income.
Alternative income verification documents you can submit
Disability Insurance

Annuity

Retirement funds

Court-ordered payments from money settlements

Unemployment benefits claim

Bank statements of your business

Rental income from a real estate property you own legally

Providing acceptable property sale proceeds in the bank account

Income earned through any other methods
As long as you can provide a valid source of income despite being unemployed, you can successfully qualify for a title loan.1 So, if you are a resident of Chester, Virginia, looking to obtain a title loan at competitive interest rates, consult with our loan experts today!
Apply for Quick Cash Loans with 5 Star Car Title Loans
If you own a car and have a valid title, you can easily get emergency funding without any hassle by applying for a title loan in Virginia or nearby states across the U.S. We provide fast cash loans2 in various featured locations intended primarily for applicants with bad/no credit.
Moreover, whether you live in Virginia or a nearby area and are applying online for a title loan with us, you don't have to go through the trouble of traveling to get the money.
We deliver instant money through direct deposit, money orders at your closest Moneygram locations, online payment, or check through the mail in just 1 business day within 24 hours.2
So, contact our team at (888) 309 0994 and get approved for a title loan at competitive interest rates!
Why Choose 5 Star Car Title Loans in Chester, Virginia?
5 Star Car Title Loans has been providing quick cash with a short funding time2 in the form of short-term collateral loans in Chester, VA, for many years. We have a simple and fast online car title loan process and you can enjoy the following benefits:
Get extra cash2
Title Loans are usually given for a minimum loan of up to 25-50% of the value of the vehicle by other