Title Loans in Cleveland Heights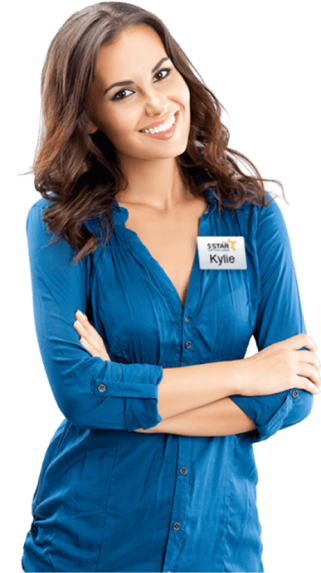 Customer Centered Service

Providing excellent customer service and a positive loan experience is 5 Star Title Loans top goal and we work tirelessly to make this happen for each and every customer.

Loans for Low Credit Score

We don't like turning away customers simply for having a bad credit score. We will work hard to get you a loan regardless of your bad credit.

Easy Application Process

We understand the urgency when getting a loan, so we offer simple options for applying. You can choose to apply either by phone or online.
Products

Car Title Loans

Payday Loans

Bad Credit Loans

Personal Loans

Online Title Loans

RV Title Loans

Process

Apply by phone or online

Complete all necessary requirements

Visit our local if needed

Get your money

Requirements

Car details

Personal details

Car title

Identification

References

Benefits

Keep driving your car

No prepayment penalties

No hidden fees

Quick funding

Personable service
5 Star Car Title Loans in Cleveland Heights, Ohio
Is your bad credit score giving you a hard time convincing the bank loan officers for personal loan approval? Then, a title loan from the trusted 5-Star Car Title Loans could be the alternative you need for quick money.
When you are strapped for cash and taking a bank loan isn't a viable option, a car title loan could be a feasible choice. Unlike other financial institutions like banks and credit unions, your bad credit history won't be a hindrance in obtaining title loans.1
Auto title loans are available regardless of your credit history as they use the car's title as collateral. As a result, you can get quick cash, without having to leave your vehicle with the lender.
However, it is crucial to remember that you need to ensure paying on time to prevent the vehicle from being seized.4 Thus, you need to learn about car title loans and the process before opting for the loan.
Auto Title Loans In Cleveland Heights, OH
Auto equity loans are also popularly known by various names such as pink slip loans, auto equity loans, car title loans, etc. These are short-term secured loans that may come in handy when emergency expenses arise and you don't have any other options. 
A title loan is different from an auto loan which is usually given for a specific purpose. Instead, with a title loan, you can get fast cash and use the money for any household purposes as you want.1
Moreover, the auto title loan gives a lien on the ownership title, which means you can use your car without restriction during the loan term.4 In addition, the process of getting a title loan approval is much easier and quicker than a bank loan.2
How Does the Application Process Work?
When it comes to online title loans, you don't need to sweat about undergoing a very long loan approval process like banks. These are granted by registered third-party lenders for the short term. Thus, the application process is much quicker. 
You can simply get the process started in just 5 minutes2 when you apply online. However, the full process may take 1-2 days.2 It depends on how much time it takes for you to submit the required documents.
The borrowers are usually required to submit their vehicle title certificate, car registration documents, driver's license, bank statements, etc. to assess eligibility.1 
If they meet the required criteria and get same-day approval, they can get the money directly into their bank account within hours.2
Once you have the approval you can expect the cash in your bank account within 24 hours.2 Thus, it is a suitable option when you cannot apply for traditional bank loans but need cash urgently.
Steps To Apply For a Car Title Loan In Cleveland Heights
Title loans in Cleveland Heights can be applied easily by following 3 simple steps: 
1. Complete the online application form
Although you can also apply for a title loan in person, it becomes much easier when you apply online. You can simply visit the 5 Star Car Title Loans website and fill out the required application form. It usually takes less than 5 minutes.2
2. Submit the necessary documents
A speedy title loan approval depends on the timely submission of all the required documents without any errors in documentation.1 If there are any mistakes or any documents are missing, it may delay the car title loan application process.
3. Get Fast Approval
The title loan agent at 5 Star Car Title Loans is dedicated to reviewing each application carefully yet quickly. Thus, we ensure you don't have to suffer for too long without cash when you have a financial emergency. 
As soon as the title loan gets approved, you can expect the loan proceeds to be available on the same day or in less than 24 hours!2
What Are The Title Loan Requirements?
If you want the title loan process to be smooth, you should know about the eligibility requirements. The following are the key considerations when applying for an online title loan:
Car Title Certificate and registration 
It is mandatory to submit your car title certificate as it will stay in the possession of the lender until the debt is cleared. Thus, the vehicle title must be in your name if you want to apply for a title loan yourself. 
Without a valid car title certificate, you cannot qualify for a car title loan. Thus, if the car title is in someone else's name or has been lost, damaged, or stolen, make sure to get a replacement car title. 

In addition, vehicle registration documents also need to be submitted.
Income Proof
During the documentation of the title loan process, applicants must submit their income proof. It is required to prove their ability to pay back the debt. 

Thus, you need to present your bank statements, income tax receipts or payslips, and other documents as needed.
Our team at 5 Star Car Title Loans is well-equipped to assist clients throughout the loan process. Our loan agent will let you know which documents will be needed for quick loan approval. So, you can give us a call to schedule a consultation.
Proof of Residence
Applicants may also need to provide their proof of residence to get a title loan. Thus, if you are renting a place, you can submit the rental agreements as residence proof. In addition, the following documents can be used:
Property tax slips

Mortgage contract

Other acceptable property documents

Utility bills (such as water,  electricity, or credit card bill)
Driver's license or other Valid ID
When applying for a title loan in Cleveland Heights, OH, applicants need to provide documentation of who they are and whether they legally own the vehicle title. Thus, in addition to the car title, you need to provide a valid government-issued ID.
You can submit your driver's license, passport, or other state-issued identification.

It helps verify that you are of legal age and capable of owning a car. Thus, it is required to enter into an auto title loan contract in Cleveland Heights, OH.
Car's Condition
The car title loan amount is calculated on the value of the vehicle. Thus, various factors are considered during the assessment such as: 
Car's Current Market Value;

Vehicle Year;

Model; 

Miles, Etc.
Thus, if your car is fairly new, it may help you get your desired loan amount. However, if it is old, you may be eligible to get the minimum loan amount. You can obtain a loan amounting to up to 75% of your vehicle's worth depending on its valuation. 
For this, a vehicle inspection is usually required. However, you don't necessarily need to get an in-person vehicle inspection in Cleveland Heights, OH. 
Steps to apply for an online vehicle inspection in Cleveland Heights
At the 5 Star Car Title Loans web portal, you can apply for a virtual inspection. All you need to do is – 
Click photographs of your car from every angle, including the VIN and odometer reading. 

Next, upload them for online inspection. 

Our experts will conduct the vehicle assessment and provide an estimated quote of how much cash you can expect to get. 
Can I Finance A Salvage Title Car?
You need to have a lien-free car title registered in your name to qualify for an online title loan. However, if you have a salvage title vehicle, you might wonder whether you would be eligible to apply for a title loan in Cleveland Heights.
A salvage title vehicle is usually not worth a lot. Thus, you might not get your desired loan amount if you apply online for a title loan. However, you may still be able to get a minimum loan to get you through the financial difficulties.1
So, if you want to know about your eligibility for a title loan, feel free to give us a call at (888) 309 0994 for a free consultation.
Can I Get A Car Title Loan If I Have A Bad Credit History?
A car title loan is known to be a suitable option for people who want to borrow a small loan amount but have bad credit. Most lenders providing title loans in Cleveland Heights, don't usually run a credit check or are unaffected by poor credit history.1
As long as you can demonstrate the ability to pay back the loan and meet the eligibility requirements, you can get instant approval for an online title loan.2 As a result, even with a bad credit score you can still submit your loan applications, and get approved.1
5 Star Car Title Loans is among the leading lenders offering auto title loans in Cleveland Heights at competitive rates based on the car titles as collateral. In addition, we can devise a plan with low monthly payments. 
So, you can fulfill your short-term financial needs while paying off the debt conveniently in Cleveland Heights, OH. Simply give us a call for a consultation and our experts will explain the complete loan process.
What Happens When You Default On A Car Title Loan?
The repayment period for loans such as car title loan is short, say 15-30 days or a couple of months. Thus, timely paying the installments is crucial.4 It is recommended to ensure proper planning and negotiate installments for the loan amount that is easier to manage. 
Unfortunately, if you default on the regular payments, the vehicle can be seized by the lenders. However, it is usually the last resort. You can regain possession of the vehicle after clearing the payment.
At 5 Star Car Title Loans, our team helps applicants with developing a flexible payment plan for quickly repaying the