Title Loans in Fairfield, Ohio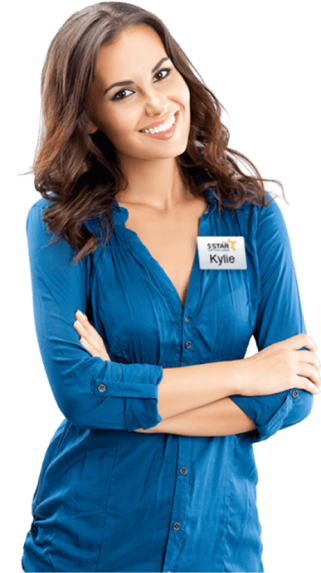 Customer Centered Service

Providing excellent customer service and a positive loan experience is 5 Star Title Loans top goal and we work tirelessly to make this happen for each and every customer.

Loans for Low Credit Score

We don't like turning away customers simply for having a bad credit score. We will work hard to get you a loan regardless of your bad credit.

Easy Application Process

We understand the urgency when getting a loan, so we offer simple options for applying. You can choose to apply either by phone or online.
Products

Car Title Loans

Payday Loans

Bad Credit Loans

Personal Loans

Online Title Loans

RV Title Loans

Process

Apply by phone or online

Complete all necessary requirements

Visit our local if needed

Get your money

Requirements

Car details

Personal details

Car title

Identification

References

Benefits

Keep driving your car

No prepayment penalties

No hidden fees

Quick funding

Personable service
5 Star Car Title Loans In Fairfield, Ohio 
There are instances when you encounter a pressing requirement that calls for some extra cash. Whether it's for a medical emergency, an accident, or to pay your overdue utility fee to avoid interest or late penalties, you look for an easy way to get some instant cash. 
Even if you were to contemplate getting a loan from a bank, you are undoubtedly well aware of the tedious procedure involved and how long it would take to complete. 
So what do you do? Sell a portion of your prized things or ask friends or relatives for some help instead? 
We have a better option for you, so don't.
You can opt for a title loan, as it's one of the simplest & quickest ways to cope with the harsh financial times with ease. Therefore, 5 Star Car Title Loans offers easy and quick title loans in Ohio to everyone in dire need
What Is A Title Loan?
Car title loans are a kind of short-term secured loan which allows you to borrow a certain amount of money in exchange for pledging the car title as security. 
What makes title loans so famous is that loans can be sanctioned within the same business day2 and customers don't have to submit their car to get the loan.
How Does Fairfield Car Title Loans Work?
The way a car title loan works is simple, the title loan lenders put a lien on the customer's vehicle until they repay the loan completely.1 But unlike other collateral loans, they are free to use and drive their car after receiving the approved loan amount.
A car title loan in Ohio allows you to borrow up to 75% of the value of your vehicle in exchange.1 All you need to do is provide the lender with the title to your vehicle as security.
Car Title Loan Requirements In Fairfield, Ohio?
To avail easy and quick car title loan in Ohio, every applicant must keep all the mentioned documents handy. In accordance with Ohio title loan laws, here are some documents your lender can ask you:
Photo ID from the government
Your name and face must be matched under a valid identity, which requires picture identification.
 A driver's licence is the most frequent document of identification, although you can also use a passport or a state-issued identity card.
Proof Of Address
You can show proof of residency in Fairfield, OH in a plethora of methods, including:
Home utility bill

Bank account

Mortgage statement

Leasing agreement

Voter registration certificate.
Income Documentation
To be authorized for a car title loan in Ohio, you must produce proof of income to demonstrate that you will be able to repay the debt in a timely manner.1
You can provide the following documents as proof of income: 
Recent pay stubs

Pension papers

SSI statements

Retirement account statements

Tax returns.
Your Vehicle's Title
As you may have guessed, the title of ownership for your vehicle is critical to the loan process. So, you need to submit a document to legally prove you own the title of the vehicle.1
Photographs Of Your Vehicle
The worth of your car is frequently calculated through an in-person examination, but title loans from 5 Star Car Title Loans wish to make things as simple as possible for you. 
You can simply email us a few photos to verify your vehicle's brand, model, year, and condition.
References
The final thing you'll need to offer is a list of references that can attest to your character and dependability. These can be personal, professional, or a combination of the two.
Title Loan Benefits You Can Get Today
You may have been led astray by the myth that car title loan providers seize your vehicle until the debt is repaid. 
In contrast, we don't hold your car as it is just an indemnification or assurance against the money paid.1 
What Makes a Car Title Loan Beneficial?
Instant Cash2
A car title loan comes in handy in rough times. All you need is a vehicle to avail an easy title loan. Contact a reputable vendor like 5 Star Car Title Loans in Fairfield, OH, acquire the loan, and use it as you like.
Processing Time Is Minimal
Auto title loans do not necessitate a lengthy set of procedures. We only need a few documents including your vehicle ownership to approve a loan, and you may get it the same day.2
There Is No Need For Vehicle Requisition.
When you take a loan from 5 Star Car Title Loans, we do not seize or keep your vehicle. The car serves solely as a guarantee of ownership, and you are free to use and drive it.
There Is No Need For a Guarantor Or Credit Score.
As the name implies, an auto title loan does not require a guarantor or a strong credit score on your part.1 Though a general credit check can be conducted, your car acts as excellent security for the loan.
Reimbursement Plan That Is Convenient
We provide our customers with flexible repayment options, such as numerous installment plans, so that the borrower may repay the loan on time and with minimal fuss.4
What Factors Do You Need to Determine The Title Loan Value of a vehicle?
Many car title loan providers in Ohio have different methods for calculating value or operate on a "case-by-case" basis.1 
We get a lot of calls from people inquiring how they can find out the minimum loan amount people can get or what interest rates they have to pay for their Fairfield title loans. 
Unlike payday loans, the final title loan value is considered using multiple factors1 including:
Ability To Repay The Loan

Car's Market Value

Car Equity
Who Keeps My Car While I'm Paying Back the Loan?
Once you apply for 5 Star Car Title Loans & get it approved you are allowed to take your car back with the loan amount.1
Your car only serves as collateral & you are allowed to use your car any way you wish. However, you must understand that it's important to make timely payments.4 
If you feel uncertain about making payment for a particular month, you can contact our staff for a timely and mutual solution.
Estimate Of How Much A Title Loan Will Cost You In Fairfield, OH
You can better manage your money and choose your title loan if you have insight into how much a title loan would actually cost you.
To help you out, 5 Star Car Title Loans offers a free title loan calculator. This tool helps to get an estimate of monthly payments along with interest rates. 
The calculator is simple to use, all you need to do is fill in the amount, and select the tenure, and interest rate per annum.
You can even just play around with the tool even if you don't want to apply, it's free to be used any number of times.
Can I Get A Title Loan In Fairfield, OH Without Bringing In My Car?
Absolutely yes!1
We'll simply need a few pictures of your vehicle instead of having someone look at it in person. Just a few images of your car's interior, exterior, VIN, odometer (to verify mileage), and other components will do.
These images enable us to verify the price as well as its make, model, year of manufacture, general condition, and mileage.1
 In order to verify your ownership of the car, we can also compare the VIN to your title. 
It's simple and quick to upload the necessary images, and we'll provide you with information on what we need during the application process.
Can I Get a Car Title Loan in Ohio With a Bad Credit Score?
Yes, of course.1
You can still apply for 5 Star Car Title Loans with poor or no credit history. Though we run a credit check, our final decision of lending doesn't rely solely on it.1
Even if your credit score is bad we consider other facts including payment history, source of income, Car equity, etc, and try to help you in the best possible way.
Is There a Prepayment Penalty on a Title Loan?
We all work to settle the debt as quickly as possible since we are aware of the weight that comes with it. 
Therefore, for buyers who choose to pay back their car title loan before the due date, there are absolutely NO prepayment penalties.4
Because there are no prepayment penalties, borrowers may pay off the full loan as early as they desire, making it very simple to repay a 5 Star Car Title Loans title.
You can pay off the loan in the following ways:
Cash Payment at the nearest branch

Money order or check

Online bank transfer

Using debit or credit card
What Can You Use Title Loans For?
As such there are no rules on how you can use the funding from car title loans. You can use the amount to fund amid an emergency.1 The majority of customers avail 5 Star Car Title Loans in Ohio for the following reasons: