Title Loans in Grand Rapids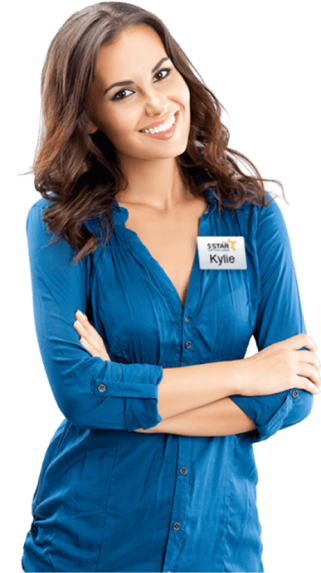 Customer Centered Service

Providing excellent customer service and a positive loan experience is 5 Star Title Loans top goal and we work tirelessly to make this happen for each and every customer.

Loans for Low Credit Score

We don't like turning away customers simply for having a bad credit score. We will work hard to get you a loan regardless of your bad credit.

Easy Application Process

We understand the urgency when getting a loan, so we offer simple options for applying. You can choose to apply either by phone or online.
Products

Car Title Loans

Payday Loans

Bad Credit Loans

Personal Loans

Online Title Loans

RV Title Loans

Process

Apply by phone or online

Complete all necessary requirements

Visit our local if needed

Get your money

Requirements

Car details

Personal details

Car title

Identification

References

Benefits

Keep driving your car

No prepayment penalties

No hidden fees

Quick funding

Personable service
5 Star Car Title Loans in Grand Rapids, MI
Grand Rapids, a city built by the Grand River, is a pleasing place to live. But even though living in this beautiful city is exciting, managing your finances here is a sure-shot roller coaster ride.
That is why, many residents of Grand Rapids, MI often try to get hold of some extra cash to cover unexpected emergencies.
While applying for traditional loans seems the only option, their processes are hard and take forever just to get completed. Hence, people try to look for easier and faster options that can help them get instant money such as car title loans.
For all those hoping for fast cash to meet their immediate needs, 5 Star Car Title Loans presents affordable title loans in Grand Rapids, MI. We are one of the dedicated title loan providers that extend secure, affordable, and easy loans.1
Car Title Loans: What Are They & How Do They Work?
A car title loan is a flexible short-term loan designed to help people deal with their unexpected financial hurdles. It is a secured loan which means that the loan is given against collateral and in this one the collateral is your car's title.1
When you apply for a car title loan and you put your title as collateral. The lender verifies your information and checks your eligibility. And when you become eligible, the lender puts a lien on your vehicle's title and lends you money in return.1
Apply Online: Three Easy Steps to Get Online Title Loans in Grand Rapids, MI
At 5 Star Car Title Loans, we have a completely online process for getting title loans quickly and without any dilemmas. You can apply online from the comfort of your house in just three easy steps!
Step 1: Apply Online
Start by filling out the online application on the official website of 5 Star Car Title Loans. All you have to do is put your name, address, income, phone number, and car details in the application form.1
Alternatively, you can call us where a loan agent will ask for details and let you know your loan eligibility within minutes.1
Step 2: Submit Documents
After obtaining your basic information, a loan agent will let you know if you are eligible for auto title loans. Followed by conditional approval, you will be requested to turn in the scanned copies of the required documents.1
Step 3: Collect Your Funds
Those documents will be verified and you will receive final approval. Upon completion of the approval process, you will be given a rough estimate of the minimum loan amount, APR, interest rates, and monthly payments.1
Make sure to read the loan terms and confirm the information in it with the agent. Once you have checked and signed the loan contract, you will receive your title loan money the same day or the next business day.2
List Of All The Required Documents For Getting Grand Rapids Title Loans
If you are looking to get an auto title loan in Michigan, you have to meet the requirements of the state. That's why before you go to our website to apply online for an auto title loan, make sure you  have the following documents:1
A Qualifying Car Title (a clear car title registered in your name)
Government-issued identification card (Driver's license, passport, or state-issued ID)
Proof Of Residence (Utility bills, mortgage/rental agreements, or credit card bills)
Proof Of Income (bank statements, pay stubs, tax returns, etc.)
Recent Photos Of Your Vehicle (photos from front, and back plus photos of your odometer readings)
How Much Cash Can I Get With A Car Title Loan In Grand Rapids?
The loan amount of auto title loans is decided by various factors.Since factors such as car value and repaying ability (income) varies from person to person, the final loan amount varies too.
Here are some major factors your lender will use to calculate the amount of cash you can get with Grand Rapids title loans:1
Your Ability To Pay Back The Loan
A loan agent will definitely look into the details to make sure that you can afford an auto title loan or not. In doing so, he will have a look at your income which demonstrates your ability to repay the pink slip loan.1
You must have a constant and steady source of earnings. Not only your income will help you get approval but also will have an impact on how much loan amount you can access.1
Vehicle's Equity And Value
A qualifying vehicle with adequate equity in it is as important as your income.
To know the car value, the lender will evaluate your car's mileage, its age, make & model, and any damages done to it. Naturally, more equity can imply more loan money for the applicant.1
Generally, at 5 Star Car Title Loans, customers may get access to up to 75% of their vehicle's market value.1
Where Can I Use My Title Loan Money in Grand Rapids, Michigan?
Title Loans in Grand Rapids are mostly given to people for personal or household purposes. While the loan proceeds of payday loans can be used for numerous reasons, the number differs when it comes to car title loans. So, Grand Rapids title loans are intended primarily for covering:1
Home repair/renovation expenses
Funeral Costs
Travel Expenses
Medical Bills
Wedding Expenses
How Can I Receive My Car Title Loan?
5 Star Car Title Loans offer a range of methods through which you can receive your car title loans. It depends on your comfort as offering comfort to our customers is our top priority. You can get your money through:
Cash
Mailed Check
Direct deposit in your checking account
How Can Car Title Loans In Grand Rapids, Michigan Be Repaid?
A lot of people know about payday loans as short-term loans where the amount is due by the next paycheck and you have to pay the whole loan amount in one go.
Whereas in car title loans, customers can opt to break down the loan amount into smaller installments and payback in monthly payments, thus taking off their financial stress of them.
Another benefit is the payment can be done through various methods:
Phone
Mobile Application
Credit/debit cards
In-person at payment locations
Automated transfers from your bank account
Frequently Asked Questions
Can I Keep Driving My Car While I Am Repaying My Title Loan in Grand Rapids, MI?
Yes! You can continue driving your car even while repaying your title loan in Grand Rapids, MI. If you are getting a title loan with us, you will not be asked to submit your car or your car keys.
Since the title loan is given against your car title and not your car itself, it is not necessary to submit your car.1 However, to maintain this arrangement, you must keep making the monthly payments on time.
Can I Get An Auto Title Loan With Bad Credit In Grand Rapids, Michigan?
Even if you do not have a perfect credit report, a low credit score is nothing to worry about. Since car title loans in Grand Rapids, Michigan are based on your ability to repay, your car's equity, and market value, may easily get a title loan without perfect financial credit.1
While a credit check is not an important part of eligibility criteria, at times, credit checks are required. But a poor credit history does not affect your qualification for Grand Rapids title loans.1
Are There Any Prepayment Penalties?
Many lenders do not accept early payments or if they do, they charge customers with hidden fees or prepayment penalties.
However, 5 Star Car Title Loans do not have the same procedures.4 There are no prepayment penalties or any kinds of hidden fees when it comes to a title loan.4
We believe in complete transparency. That is why we encourage you to read all the terms and conditions as well as the guidelines on our official website and help our customers so they pay timely installments and don't face any penalties.
I Don't Have An Office Job, Can I Qualify For An Auto Title Loan in Grand Rapids, MI?
Yes, you could get an auto title loan even if you do not have an office job!1
The lenders in Michigan are not much concerned about the type of job, they are rather interested in knowing your car's equity value and your ability to repay the loan. And 5 Star Car Title Loans is one of those title loan providers.1
While you may not have a traditional 9 to 5 job, you can show your ability to repay by giving the following proof:
Tax forms
Disability checks
Social Security checks
How Are Title Loans Different From Payday Loans?
Both payday loans and title loans are short-term loans that are known for helping people get instant cash. However, they are different from one another.
Payday loan: A payday loan or a cash advance loan is a short-term loan where the borrower gets money for a service fee. The borrower has to write a personal check for the amount borrowed along with the service fee.
The check stays with the lender until the borrower's payday. When the salary is credited to the borrower's account, the lender presents the check to the borrower's bank for payment. Payday loans have high-interest rates and are known as high-cost transactions.
Title Loans: Title loans are given against collateral thereby reducing the lender's risk. The interest rates on title loans are comparatively less than those of payday loans and the period of loan payment is longer than that of payday loans.1
Advantages of Getting A Title Loan With 5 Star Car Title Loans
A lot of people in Grand Rapids opt for title loans as they are convenient, quick, and easy. However, there are other advantages too. If you get an auto title loan with 5 Star Car Title Loans, you can get access to all of our benefits including:
Same day loan2
Bad credit is not a problem1
No hidden fees4
No prepayment penalties4
Completely online title loans1
Apply Online and Get A Title Loan in Grand Rapids Today!
If you need some extra cash and wish to avail affordable & quick title loans in Grand Rapids, Michigan, contact 5 Star Car Title Loans.
Just give us a call or simply apply online to get your title loan today!2