Title Loans in Independence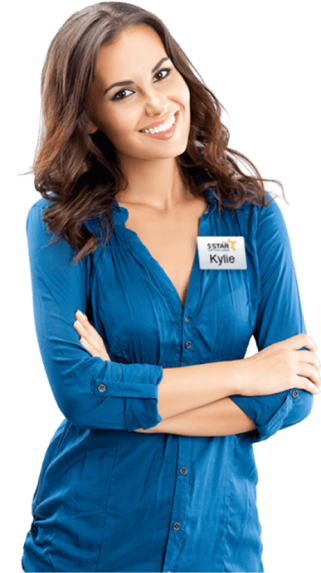 Customer Centered Service

Providing excellent customer service and a positive loan experience is 5 Star Title Loans top goal and we work tirelessly to make this happen for each and every customer.

Loans for Low Credit Score

We don't like turning away customers simply for having a bad credit score. We will work hard to get you a loan regardless of your bad credit.

Easy Application Process

We understand the urgency when getting a loan, so we offer simple options for applying. You can choose to apply either by phone or online.
Products

Car Title Loans

Payday Loans

Bad Credit Loans

Personal Loans

Online Title Loans

RV Title Loans

Process

Apply by phone or online

Complete all necessary requirements

Visit our local if needed

Get your money

Requirements

Car details

Personal details

Car title

Identification

References

Benefits

Keep driving your car

No prepayment penalties

No hidden fees

Quick funding

Personable service
5 Star Car Title Loans in Independence, KY
When you need money for a short time during a financial emergency and all your earnings have already been spent, it can be challenging to navigate through life. In that case, your first instinct would be to borrow from friends or family.
Indeed, borrowing from your loved ones may come in handy at times. But when it's not an option and you don't have time for a long loan approval process of a traditional bank loan, you might want to try other borrowing options such as title loans.
With a title loan, you can borrow quick cash without losing possession of your vehicle or worrying about your credit score. At 5 Star Car Title Loans, we provide excellent short-term financing solutions such as car title loans in Independence, KY.
Our title loans are primarily intended to get you through tough times easily. Our title loans work fast, & don't require lengthy approval or credit check.1 So, simply apply for online title loans and get instant access to needed funds.
What is a Car Title Loan?
A car title loan (also called pink slip, auto title loan, or auto equity loan) is a unique solution that helps borrowers borrow quick cash from lenders by using the vehicle title as the collateral.
It is different from other pawn loans as there is no need for vehicle possession by lenders unless they make a default during loan repayment.4 It means that you only have to give your car title to lenders without having to let your car be used by lenders.
Instead, you can keep your car and use it as you require. However, the repayment period is crucial and all payments must be done timely.4
Get an Auto Title Loan Online in Independence, KY, in 3 Easy Steps!
You don't have to wait for business hours or physically visit our office to apply for a title loan from 5 Star Car Title Loans. We have a fully online car title loan application process. You just have to follow the below steps:
Online Title Loan Application
When you visit our website you will see the online title loan application form. You need to add your correct details – name, phone number, address, etc., and submit the application request.
Submit Relevant Documents
With your application form, we will also require a few documents to assess your eligibility for the auto title loans.1 For example, your vehicle registration, driver's license, proof of income, etc.
Get Your Money!
We strive to ensure that you don't have to experience a prolonged waiting time after loan approval to get your money. Thus, as soon as the final approval is given, you can expect the cash in your bank account on the same day or within 24 hours of approval.2
Are There Any Prerequisites for Obtaining a Car Title Loan in Independence, Kentucky?
Undoubtedly, car title loans are a much quicker and faster method of obtaining immediate funding.1 However, there are a few prerequisites that you must meet for faster approval, such as the following:
You should be of legal age (i.e., 18+ years old) to enter a car title loan contract.

The car should be in working condition.

The car title must be lien-free and under your own name.

The documents such as the car's registration and inspection should be valid and current. For example, you will not qualify if your car registration has expired or the inspection was done a few months ago.

You must provide authentic documents.

2

You must be able to demonstrate your ability to repay.

4
If any documents are missing or you are unable to provide sufficient evidence to support your eligibility, you may not be able to qualify for a car title loan.
So, if you have any questions about the eligibility criteria or any other questions, give us a call at (888) 309 0994 today!
What Documents are Needed for Title Loans in Independence, KY?
You need to submit a handful of basic documents such as the following:
Driver's License
For auto title loans, you must be able to prove that you are of the legal age and competent to drive and own a vehicle. Thus, a driver's license is a crucial document you need to submit for assessment.1
Original Car Title
You will also need to provide the original car title certificate as it will be kept by the lenders until the loan term as collateral. It must be under your name, which should be the same as on your driver's license. 
Car Registration
Your car registration documents will be needed for loan processing. Thus, make sure you have a valid vehicle registration certificate issued by the authorities in Independence, KY.
Proof of Car Insurance
If there are any accidents after a title loan has been granted on your car and the car gets damaged, it can create a problem for lenders. Thus, proof of insurance is usually required so the expenses will be covered by your car insurance company.
Residence proof
Your residence proof will be required for granting the title loan. Thus, you should prepare a copy of your acceptable property mortgage, rental agreement, or utility bills as residence proof.
Proof of Income
And, of course, you must provide evidence of income. Whether you work as an employee, have your own business, own a rental property, or are retired, it is crucial to submit relevant documents.
For example, you can submit pay stubs, financial statements with gross median monthly rent, business income, pension funds, etc. to prove that you will be able to repay the loan.
Once all documents have been verified, you will be sent a title loan agreement which you will need to sign to express written consent to enter the contract. After that, the loan will be processed1  and you can expect to receive the funds within 24 hours2 of loan approval.
What Does it Mean to Refinance Your Car Title Loan?
Well, if you have a car title on which you already have a previous title loan but you couldn't pay it off, in that case, you may consider refinancing your title loan.
An auto title loan is usually granted based on the fact that you have full ownership of your car. However, sometimes hard times may hit again and you may be unable to pay back your original title loan.
In that case, the best bet for you would be to find a lender who will repay your previous title loan on your behalf and provide a new title loan with more affordable installments.
At 5 Star Car Title Loans, we can assist applicants to get a second title loan to pay off the remaining amount of their prior title loan. The process is pretty straightforward and similar to obtaining a regular title loan, except you need to provide an additional document of the original lien on the title loan.
So, if you are interested in refinancing an old title loan, call us at (888) 309 0994 to discuss your loan requirements today!
How Much Cash Can I Get With Car Title Loans in Independence, KY?
There's no specified limit on how much cash you can get with an auto title loan. Generally, you can get a loan of up to 25-50% of the market value of your vehicle. However, at 5 Star Car Title Loans in Independence, KY, you can get a minimum loan amount of 25% to 75% of your vehicle's value.
So, if you need urgent cash and looking for quick title loan services, call us at (888) 309 0994 for an accurate estimate of how much money you can borrow with a title loan.
What Are The Alternatives to Getting a Title Loan?
There are various alternatives to getting title loans, such as:
Personal Loans From Banks
If you have a good credit score, you can acquire a bank loan. However, it usually takes a longer waiting time to get the final loan approval. It is an excellent solution for when you need funds for your financial needs in the long term.
Payday Loans
These are unsecured loans with high interest rates that need to be repaid in a short time. These are given based on your employment history. So if you are employed and have a stable income you may be eligible to get a payday loan in Independence, KY.
Credit Cards
Using credit cards is also another way to manage your short-term expenses. However, it is crucial to pay the credit card bill timely or it may affect your credit score.
All these different alternatives usually require a good credit score. So, when you are in a financial bind and don't have a good credit history, or stable employment, you might be unable to opt for such options.
So, when these methods are not viable and you need funds fast, taking a title loan in Independence, KY, would be your last resort for fast money.
Can You Get a Title Loan on a Car If It Hasn't Been Paid Off?
If you purchased your car by taking a loan from the bank and are still paying it off but want to take a title loan on the vehicle, it can be challenging to find a lender who will allow borrowing on a financed car.
Most lenders aren't keen on lending over a title that's not 100% lien-free. In addition, many states don't allow borrowers to take 2 or more loans on a car at one time. Thus, depending on the state laws in your area, you may or may not be eligible for taking a loan.
Thus, it is recommended to Call us at (888) 309 0994 and consult with our experienced loan officers to know if you would be eligible for a title loan.
What is the Average Interest Rate on a Car Title Loan in Independence, KY?
Title loan interest rates may vary depending on the sum you borrow and the contemporary state laws in Independence, Kentucky. Thus, there is no specific limit on how much interest the borrowers have to pay.
Typically, the interest rates are higher for car title loans than a personal loan from a bank in Independence, KY. However, the approval time is significantly less and funds are available much faster during financial emergencies.
Contact our team at (888) 309 0994 to discuss your loan requirements and get an estimate today!
Apply for Quick Auto Title Loans at 5 Star Car Title Loans!
If you have a personal or business-owned qualifying vehicle and require emergency cash for sudden expenses, you can fill out our online application form and get a fast title loan from 5 Star Car Title Loans.1
We provide various title loan services for individuals and business owners who need fast cash without delay. We will ensure you receive the money directly into your account within the same day as soon as possible.2
So, contact our team at (888) 309 0994 and get a title loan at