Title Loans in Irvine, California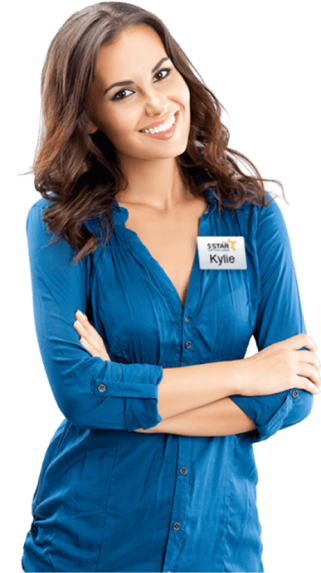 Customer Centered Service

Providing excellent customer service and a positive loan experience is 5 Star Title Loans top goal and we work tirelessly to make this happen for each and every customer.

Loans for Low Credit Score

We don't like turning away customers simply for having a bad credit score. We will work hard to get you a loan regardless of your bad credit.

Easy Application Process

We understand the urgency when getting a loan, so we offer simple options for applying. You can choose to apply either by phone or online.
Products

Car Title Loans

Payday Loans

Bad Credit Loans

Personal Loans

Online Title Loans

RV Title Loans

Process

Apply by phone or online

Complete all necessary requirements

Visit our local if needed

Get your money

Requirements

Car details

Personal details

Car title

Identification

References

Benefits

Keep driving your car

No prepayment penalties

No hidden fees

Quick funding

Personable service
5 Star Car Title Loans In Irvine, CA
With every other product's price skyrocketing these days, it gets difficult to manage our budget and get through the month.
And during these hard situations, the lengthy process of big financial institutions such as banks and credit unions makes it very difficult to borrow any money at all.
Fortunately, you can choose other easy alternatives where you won't have to fill out long forms or wait for days to get yourself some extra cash.
5 Star Car Title Loans in Irvine, CA present easy and fast auto title loans that can help all these stuck and troubled people get quick cash without any hassles.2
What Is A Car Title Loan?
Car title loans are short-term financing options where the borrowers use their car as the collateral and against that collateral get access to extra funds.
One of the great things about these loans is that in title loans, customers don't have to submit their car. They can take the loan and pay it back in smaller installments while driving their car wherever they want.1
These fast cash loans are also referred to with other names such as pink slip loans, auto equity loans, title pawns, etc.
Apply Online For Title loans In Three Simple Steps
We believe that one of the reasons why people turn to title loans is its short and easy application process.2 For anyone who wants to get a title loan in Irvine, CA, the work can be done in just three easy steps:1
Step 1: Apply Online
You can start the loan process by filling out an online application form. You will be needed to share basic details such as your name, phone number, address, car's make & model, etc. This info will help you in getting the pre-approval.1
You are free to either go online or contact our loan agent via phone to walk you through the entire process.
Step 2: Submit Documents
Once you have received the conditional approval, you will be asked to submit all the necessary documents which will be used to verify the information.1
After your documents are verified and our team gives the final approval, our loan officer will contact you and share all loan terms and the details such as the minimum loan amount, interest rate, Annual Percentage Rate (APR), monthly payments plan, etc.1
Step 3: Get Your Money And Drive Back Home!
In case you agree with the terms, you'll be asked to provide us with the written consent by signing the loan contract sent by our team.
Once you send the contract, we'll process the request and you can expect to receive the loan amount in your bank account within 24 hours.
What Documents Do I Need for A Car Title Loan in Irvine, California?
Unlike other financial institutions, title loan companies don't burden you with lots of unnecessary paperwork.
Once you are pre-approved, you'll only need to submit a few required documents to prove your income, address, car ownership, etc. and your loan process will be processed. The following are the necessary documents to apply for car title loans in California:1
Qualifying Title
You must have a clean and clear title in your name.
Proof Of Residence
Proof of residence can include utility bills or rental/mortgage agreements. Locals can also show their credit card bills.
Proof Of Income
Income proofs range from pay stubs to bank account statements.
Photos Of The Car
Recent photos of your vehicle are required along with photos of the VIN and odometer readings.
Government-issued photo ID
Photo ID includes a driver's license, US passport, or any state-issued ID.
What Is Considered As a Proof Of Income For Title Loans In Irvine, California?
As title loans have different credit criteria, your loan eligibility is determined on the basis of your car title, its value, and your repaying ability.
Now, not everyone makes their income from traditional 9 to 5 jobs, and therefore, people can use several different documents to prove their repaying ability which includes:
Bank statements
Pay Stubs
Social security statements
Workers' compensation letter
Tax returns
Disability Payments
How Long Does It Take To Get Approved For A Title Loan?
The application time is mostly dependent on the applicant of the loan. The quicker they submit all the necessary documents and signed contracts, the quicker our team will process the loan request.
Our team focuses on keeping the loan process easy and streamlined so that our customers don't face any issues or inconveniences while applying and getting their title loan.
With 5 Star Car Title Loans, borrowers can apply while sitting in their homes and receive their loan proceeds through a check, direct deposit, or money gram transfer within 24 hours of final approval.2
Can I Apply For A Car Title Loan With A Bad Credit?
Even though some title loan companies perform a regular credit check,1 the credit history of the applicant is not the final deciding factor for the title pawn. These secured loans are secured by particular collateral and eligibility is based on multiple factors including:1
Ability To Pay Back The Loan
Title loan lenders determine applicants' eligibility by verifying their ability to repay the loan amount.1 Thus, people who have a source of steady and reliable income have greater chances of getting approved for a title loan and securing larger amounts of cash.
Car's Market Value
The cash title loans are secured against your car and the condition and market value of that car do have a major impact on certain loan terms such as interest rates, loan amount, etc.1
Therefore, to get the best offer at competitive interest rates, make sure you use a well-kept car with a good brand and model.
Car Equity
Generally, the amount of loan you can access depends on the amount of equity you have in your vehicle. As the loan company will be securing the loan against car equity, you will need to have a good amount of it to be qualified for the loan.
Can I Get Car Title Loans Even If I Don't Have A Bank Account?
Having a bank account is essential while applying for other loans but this is not the case with car title loans in Irvine. With 5 Star Car Title Loans, you can receive your title loan money via different methods.
These Methods Include:
Cash
MoneyGram
Mailed Check
How Can Car Title Loans In Irvine, CA Be Repaid?
Car title loans can be paid in different ways. For your convenience and ease, 5 Star Car Title Loans accepts payments through a myriad of methods. You can easily repay car title loans via:
Phone
Credit/Debit card
MoneyGram
Mailed Check
Automated Bank transfers
Mobile Application
Where Can Money From Car Title Loans In Irvine, California be Utilized?
While there are certain restrictions on how you can use the money in other loan options, title loans were created to help people deal with their sudden cash crunch and are intended primarily to be used for personal and household purposes.
Here are some of the ways you can use the loan proceeds from Car title loans in Irvine, CA
Medical Bills
Medical bills can put you under a pile of debt compelling you to borrow money from other lenders. You can get car title loans in Irvine to pay medical bills.
Travel Expenses
Usually, due to last-minute price hikes, emergency travel can be financially burdensome. Fortunately, you can get a car title loan to cover travel costs and have some extra cash in your pocket.
Home Repairs And Renovation
Auto title loans can also help you with home repairs. The loan amount can be used to either renovate your house or repair it.
Funeral Costs
In the USA, funeral costs can touch the mark of 10,000$ thereby forcing the grief-stricken families to seek financial help. Luckily, there's no bar on the usage of title loans so you can easily apply for title loans in California and do the needful.
Frequently Asked Questions
What Is The Processing Time Of Auto Title Loans in Irvine?
5 Star Car Title Loans do not keep you waiting for weeks; we know you want immediate cash, and we try to help you get that. So, if you have completed all the formalities and got the final approval, you may expect to get your money within the same day or in one or two business days.2
Are There Any Prepayment Penalties?
We totally understand all those people who try to pay off their debts as soon as possible. While there are different lenders out there who charge prepayment penalties for paying the loan before the decided time, we do not charge any sort of charges for paying the loan early.4
Will my car be taken from me?
No, While many other collateral loans require you to submit the used collateral. In title loans, we ask for a few documents and place a lien on the title to secure your loan. Thus, as long as you pay the installments on time, you can drive your car freely without any restrictions.
Does paying off a title loan early hurt financial credit?
No! Most title loan lenders do not report the loan proceeds to the credit bureau. Even though some might levy a prepayment penalty, these short-term loans won't have a major impact on your financial credit.1 Additionally, if you choose 5 Star Car Title Loans, our team will assist you so you don't miss any payments and get any other penalties.1
What Are The Benefits Of Getting Title Loans With 5 Star Car Title Loans in Irvine?
Title loans in Irvine help you in meeting immediate cash needs. But with 5 Star Car Title Loans, you can get more benefits attached to it. Some of these advantages include:
Credit Report is not an obstacle1
Immediate assistance
Less funding time2
Easy procedure1
Same-day cash2
Competitive interest rates1
No hidden fees or prepayment penalties4
Want Some Extra Cash? Apply For A Title Loan!
If you are searching for quick, fast, and reliable options to borrow money, you can apply for a loan with 5 Star Car Title Loans where you'll get fast money without going through lengthy paperwork.
Apply online or call us now for instant cash relief!1