Title Loans in Lodi, California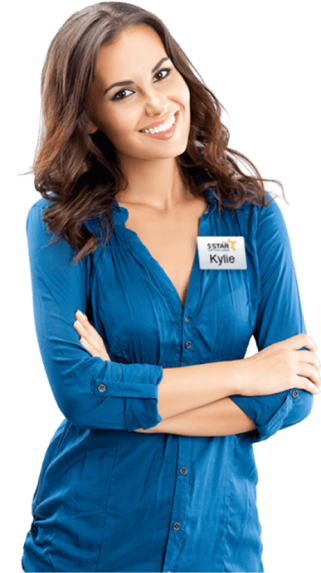 Customer Centered Service

Providing excellent customer service and a positive loan experience is 5 Star Title Loans top goal and we work tirelessly to make this happen for each and every customer.

Loans for Low Credit Score

We don't like turning away customers simply for having a bad credit score. We will work hard to get you a loan regardless of your bad credit.

Easy Application Process

We understand the urgency when getting a loan, so we offer simple options for applying. You can choose to apply either by phone or online.
Products

Car Title Loans

Payday Loans

Bad Credit Loans

Personal Loans

Online Title Loans

RV Title Loans

Process

Apply by phone or online

Complete all necessary requirements

Visit our local if needed

Get your money

Requirements

Car details

Personal details

Car title

Identification

References

Benefits

Keep driving your car

No prepayment penalties

No hidden fees

Quick funding

Personable service
5 Star Car Title Loans In Lodi, CA
Inflation is outbursting these days! and as the majority of Americans (around 64%) live from paycheck to paycheck, managing expenses is becoming a nightmare for many.
Any extra bill or expense can easily derail our budget and force us into a stressful situation where we have no option but to ask for money from anywhere we can get.
And as sinister that situation is, if you opt-out to get some cash from banks, you'll have to face hard credit criteria with lengthy applications and wait for days to get funded. Bad, Right!
Otherwise, you can look for easy ways (payday loans or title loans) to get yourself some quick cash and tackle your excessive bills.
Now while a payday loan is fast and easy, these loans have comparatively high-interest rates and need to be paid within a really short amount of time.
That's why 5 Star Car Title Loans have created a better and easy way where customers can apply online from their homes and can get funded within 24 hours.2
Let's know how the lending process works:
Car Title Loans In Lodi, OH
A car title loan is a short-term collateral loan that is secured and issued in exchange for equity in the applicant's vehicle.1
In this personal loan, the lender places a lien on the customer's car title and gets a temporary claim to sanction the funds to the borrower.1
Title loans have a smooth and fast application process where the consumer can expect the money in his bank account within 24 hours of the approval.2
Usually, title loans are also referred to with other names such as pink slip loans, auto title loans, vehicle equity loans, etc.
How Do I Apply For Car Title Loans, California?
We at 5 Star Car Title Loans have the loan application and approval process are streamlined and effortless so that individuals can easily apply and get their car equity loan approved in 3 easy steps:1
Step 1: Check Your Loan Eligibility
Visit the official website of 5 Star Car Title Loans and fill out some details in the online form to check your eligibility within 5 minutes.2 Generally, the information includes your phone number, income, car model, address, and other basic stuff.
If you have a query or need any assistance, you can use your phone to reach out to the 5-star support team at (888) 309 0994.
Step 2: Apply And Submit Documents
After your online application is pre-approved, we will contact you and give you the necessary details of the documents you will be required to submit in the next step for the verification of your identity, address, car ownership, etc.1
To keep the application process smooth 5 Star customers can also submit their documents online and save themselves the effort and time of visiting places.2
Step 3: Get Instant Cash Within the Same Day2
Once all the documents are verified and checked, the final approval is given, and you expect to receive a direct deposit in your bank account within 24 hours.2
At 5 Star Car Title Loans, our team aims to process your loan applications fas, so that you can get quick and easy cash to cover your monthly bills and other expenses without any hassles.4
Requirements For Getting Car Title Loans, Lodi
Residents of San Joaquin county will need to have a few documents that can help them to get a title loan faster and easier. So before you go online to apply, make sure you have the following documents with you:
Required Documents For Auto Title Loans, Lodi
A Clean And Lien-free Car Title
Auto equity loans are primarily collateral loans in which a lender places a lien vehicle's title to give you some fast cash. That's why to be eligible for a title pawn, you need to have a car with a lien-free title registered in your name.1
Having a reliable source of income means you can afford to pay back timely installments. Consequently, many title loan lenders would like to know your income to be assured of your repaying ability.
Generally, bank statements, pay stubs, tax returns, or compensation letters can be shown as proof of income to get extra money and pay the sudden expenses.
To get a car title loan in Lodi, CA you will also be needed to submit valid documented proof of your residence. It can be utility bill receipts (such as electricity, gas, credit card), mortgage agreements, property tax receipts, etc.
Latest Vehicle Pictures Of Your Vehicle
Title loan lenders also need to determine the car value for which they will need you to send in recent photographs of your car from multiple angles (with VID number and odometer reading) to do the virtual inspection.
Are Car Title Loans In Lodi, CA Based On Credit? Can I Apply With Bad Credit?
Even though some lending companies perform a routine credit check, credit scores are not the major deciding factor for title loans.1
There are some other factors that play a major role and affect the loan terms such as minimum loan amount, interest rates, repayment time period, etc. Here are the most common ones lenders use:
Repaying Ability1
As compared to other credit loans, title pawns use the person's repaying ability to determine the loan amount. If a person has a consistent and reliable source of income, it is more probable that they can secure a large amount of loan quickly and easily.
Value Of the Vehicle1
While assessing a loan request in Lodi, CA, the lending companies consider the condition of your car and its current market value to calculate the interest rates and repayment terms of the pink slip loan.
We at 5 Star Car Title Loans offer up to 75% of a car's market value in loan amounts1, so that people can get adequate amounts to tackle their bills.
Equity In The Vehicle1
In a title pawn, when you get a certain amount of funding, you give the equivalent equity to secure that money. So if you are looking to get more money, make sure you use a vehicle with full ownership.
Where Can I Use The Title Loan Amount?
Car equity loans were specifically designed as personal loans intended primarily to cover the sudden cash needs of an individual without burdening or stressing him with lengthy applications and hard credit checks.
Locals can apply from their homes to get cash in as little as 24 hours2 and use it to cover various sorts of personal and household emergencies.1 Here are some of the most common ways people use their title loan proceeds:
Paying For Home Improvements

Covering Medical Emergencies

Paying For Vacations or Trips

Several Seasonal Expenses

Planning Birthday or Anniversary Parties

Covering Legal Expenses
Can I get A Title Loan Against My Car If It's On Finance?
Yes, you can!1
To be approved for a vehicle title loan in Lodi, CA, the applicant needs to demonstrate a strong ability to repay the loan and should also present the car with a good amount of equity in it.1
Even if you haven't fully paid off your car, your payments would have amounted to some equity in the vehicle. You can contact your agent or our loan officer and take their help to find out how much equity you own and accordingly lease your car title to get your personal loan.
Are There Any Prepayment Penalties On Title Loans In Lodi, CA?
At 5 Star Car Title Loans, our efforts are to help customers who are in dire need of cash get money and repay it without feeling any financial burden. We also understand their needs and urge to get out of debt as soon as possible.
Therefore, the 5 Star team doesn't levy any sort of prepayment penalties or hidden fees and also encourages our customers so that they never miss on their payments.4
Who Keeps My Car While I'm Paying Back The Title Loan?
Of course, you will!
At 5 Star Car Title Loans, our executives will only ask you to submit your car's title (on which the lien is to be placed).1 Till the time you are making regular payments on your installments, you are free to drive your car wherever you want and like.4
When the whole pending loan amount will be repaid, the lien will be removed and you will get back the full ownership of your vehicle.1
How To Repay My Car Title Loan In Lodi?
With the user-friendly loan process of 5 Star Car Title Loans, taking loans and paying them back is very easy. Unlike payday loans, you can have your own repayment schedule to pay without any stress.4
People can opt to repay their title loans in the following ways:
Lump-Sum Payment:

You can take off all the debt in one go by repaying the owed amount in one lump sum at the end of your repayment period.

Installment Options:

Customers can also have a repayment schedule where they make regular monthly installments and pay back their Lodi title loan slowly and easily.
Modes Of Loan Repayment
5 Star offers various repayment options where can choose your preferred method and repay comfortably.
Debit/credit cards

Cash Payments

Online payment applications

Mailed checks

MoneyGram transfer
Benefits Of Choosing 5-Star Car Title Loans In Lodi, CA
At 5 Star Title Loans, we have kept our applicati