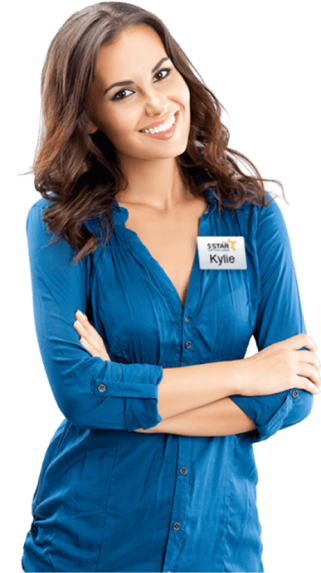 Customer Centered Service

Providing excellent customer service and a positive loan experience is 5 Star Title Loans top goal and we work tirelessly to make this happen for each and every customer.

Loans for Low Credit Score

We don't like turning away customers simply for having a bad credit score. We will work hard to get you a loan regardless of your bad credit.

Easy Application Process

We understand the urgency when getting a loan, so we offer simple options for applying. You can choose to apply either by phone or online.
Products

Car Title Loans

Payday Loans

Bad Credit Loans

Personal Loans

Online Title Loans

RV Title Loans

Process

Apply by phone or online

Complete all necessary requirements

Visit our local if needed

Get your money

Requirements

Car details

Personal details

Car title

Identification

References

Benefits

Keep driving your car

No prepayment penalties

No hidden fees

Quick funding

Personable service
5 Star Car Title Loans in Norfolk, Virginia
Norfolk, Virginia is a metropolitan area that houses people from all walks of life. In such a busy city, there can arise situations where you might feel short of cash or find yourself trapped in a financial crisis.
At such tough times, we are left with few options but to ask for money from someone else to handle those expenses.
Now we cannot borrow money from friends and family all the time. Right! Thus it will require the help of professionals so you don't feel the emotional burden of borrowing money.
While getting loans from most financial institutions can consume a lot of time and energy, there are other options that are more easy, simple, and quick.
One such alternative is a car title loan! At 5 Star Car Title Loans, we offer simple and quick cash advance loans in Norfolk, Virginia, and help people who are desperately trying to find a remedy for emergency financial situation.2
What is a Car Title Loan?
An auto title loan is a short-term secured loan that is given against your car's title. In this type of personal loan, you can use your car's title as collateral and get money against it. The lenders will then put a lien on your title and will let you keep your car.1
There are other names by which car title loans are famous such as pink slip loans, vehicle equity loans, auto title loans, and auto equity loans.
Title Loans Requirements in Norfolk, VA
In Norfolk, VA, before you contact your lender to start your loan process you need to make sure that you satisfy some basic requirements.1 Therefore, next time you think about getting a title loan make sure you have:
Qualifying car title
Proof of Income
A Well -kept vehicle
Valid Residential Proof
Get Title Loans In Three Easy Step
5 Star Car Title Loans keeps all the procedures hassle-free and easy.1 And when you choose to apply for online title loans, you only need to follow the below-mentioned simple steps to get your loan money!
Apply Online
The process starts with you filling out a short and simple online application form and providing basic details such as your name, address, income, vehicle model. etc.After we receive your form, we will contact you and let you know whether you are pre-approved for a title loan or not.1
If filling a form feels a little tiring, you can call us and our dedicated car title loan agent will assist you.
Submit Your Documents
Upon receiving conditional approval, you will be required to share some documents for verification of information.1These documents generally include your car ownership documents, title, proof of income and address, etc.1
Sign The Contract
Once you have submitted the documents and the information checks out, you will be contacted by our loan agent.
During this stage, all of the loan terms such as the minimum loan amount, interest rates, Annual Percentage Rate (APR), monthly payments, installment plan, etc, will be discussed and once you agree, you'll receive mentioning the same.1
To provide you with better services, we encourage you to read it thoroughly, and if you get any doubt contact our team immediately.
Get Money Into Your Account
Once you agree with the terms and send the signed contract to our team, we'll process your request and you can expect to get your money within 24 hours of the final approval.2
My Car Title Is Not In My Name, Can I Still Get A Title Loan?
It is difficult to get a title loan when you do not have a car title in your name. So, here you have to first get the title transferred to your name and then you'll be able to easily apply and qualify for an auto title loan.1
All you need to do is visit the local DMV and follow these steps:
Visit the local DMV: You need to first go to your nearest Virginia DMV and fill out a request form to get your vehicle title transferred. You can either do that in person or can also fill out an online application on their dedicated website.
Bring the right documents: When you visit the DMV, make sure you have the right documents with you. These documents should include the request form, your driver's license, vehicle registration, etc.
Make payment: After you submit the right documents and pay the fees for the title transfer, your process will be completed.
Once the title is transferred in your name, you can simply apply for a title pawn.1
What Documents Are Required To Apply For A Car Title Loan?
Since requirements for title loans can vary from state to state and lender to lender,1 it is essential for people to know about the necessary documents to apply for title loans in their respective regions.
So, for Norfolk title loans, the following documents are required:
Proof of residency: You can show your utility bills, mortgage/rental agreements, and credit card bills as proof of residency.
Proof of income: Proof of income may include bank statements, pay stubs, or tax returns.
Government-issued photo ID: A driver's license, passport, or state ID can suffice for a photo ID.
Recent photos of your vehicle: Make sure you include the VIN and odometer readings in the photographs.
Is it Possible to Get a Title Loan Even if You Have Bad Credit?
Unlike traditional bank loans, title loans do not always need a perfect credit score to get approved for your loan.1
Even though some lenders can perform routine credit checks to determine the lending risk, your eligibility is based on several other factors too.1
Since title loans are determined by multiple factors, bad credit history is not as big of an obstacle as one might think. So, you may get a title loan even with a low credit score.1
Here are the primary factors using which the eligibility of title loans are determined:
Ability to Repay: The ability to repay is demonstrated by your monthly income. Therefore, you need to give valid proof of your earnings and show that you have a steady flow of income which in turn would show that you can afford a title loan.1
Car's Equity Value: When you apply for a title loan, you get the money according to the equity you surrender. Having more car equity means you'll be able to access higher and larger sums of cash quickly and easily.
Car's Market Value: When you apply for a title loan, your car is the main collateral. Your eligibility and other loan terms such as minimum loan amount, interest rates, etc. highly depend on the market value of your vehicle.
As long as you satisfy the above factor, there's a good possibility that you can qualify for a title loan without having perfect credit.
What Is The Processing Time Of Norfolk Title Loans?
5 Star Car Title Loans understands that if you have turned to us for title loans, you must be in immediate need of cash. Consequently, without wasting any time, we get to work as soon as we receive your application form.
The 5 Star team focuses on expediting the application process and once complete all formalities and submit all the necessary documents, you can expect to get your loan approved and receive the money within one business day!2
Can I Keep Driving My Car After Getting A Title Loan?
Title loans differ from other collateral loans in several ways. While it is one of the most suitable alternatives for people who want some quick cash, the benefits do extend further.
Since in a title loan the lien is placed on the title, you are not required to submit your vehicle. As long as you are paying back the installments on time, you can drive your car wherever you want.
And once all the loan amount is repaid, the lien is removed and you get the sole ownership of your precious car.
Are There Any Prepayment Penalties?
Transparency is intrinsic to our ethics. 5 Star Car Title Loans understands that everyone wants to get pay off debt as early as possible and that is why we accept early payment open-heartedly.
We do not levy any prepayment penalty or hidden fees if you try to pay off the whole amount before the decided period.4
Where Can I Utilize My Money From Auto Title Loans?
A title loan is meant for personal and household purposes. The loan proceeds from a pink slip loan can be used to cover the following expenses:1
Car upkeep and repairs
Home maintenance and improvements
Medical expenses
Paying off credit/debit card bills
Cosmetic or dental treatments
Weddings
Funerals
Travel
How Can I Receive My Title Loan Money?
We try to offer our customers as much ease and convenience as possible and part of it is by sending their money to them in a method that's convenient for them.
Here are some most preferred and common ways in which you may get your money:
Direct deposit into your bank account
Mailed check
MoneyGram
Collecting In-Person
How Can I Repay My Auto Title Loan?
Title loans are as easy to repay as they are to get. You can make your loan payments via any medium that you prefer.
These are some of the methods using which you can repay your title loan:
Debit/credit card
Mobile Application
MoneyGram
Mailed Check
Automated bank transfers
Generally, the first payment has to be made after thirty days of receiving the loan amount. But with 5 Star Car Title Loans, your payment plan can range from one year to three years (as agreed in the loan agreement).4
What Are The Advantages Of Getting Title Loans With 5 Star Car Title Loans?
Some of the benefits that we assure you will get include:
Easy and simple title loan process
Get quick cash on the same day2
No hidden fees4
No prepayment penalties1
Flexible title loans
Get a title loan even with a bad credit score1
Is My Personal Information Safe With 5 Star Car Title Loans?
We only need your personal information for the completion of the title loan process. We do not share your details with anyone without your consent. Therefore, you do not need to worry about your privacy; it won't be breached.
Are You In Need Of Extra Cash? Apply Now!
No matter what your credit report says, if you need some extra instant cash, you can apply for a title loan in Norfolk, VA. You may get loan approval in as little as a day!2
Don't wait another minute, get your 5 Star Car Title Loans money today!