Title Loans in North Royalton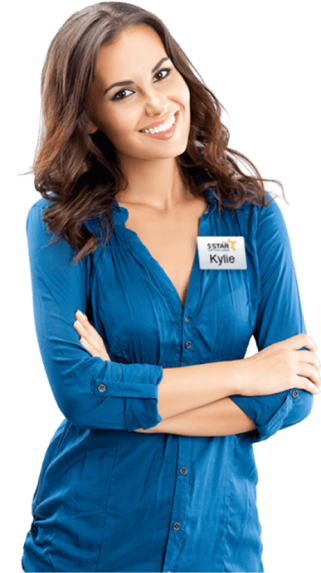 Customer Centered Service

Providing excellent customer service and a positive loan experience is 5 Star Title Loans top goal and we work tirelessly to make this happen for each and every customer.

Loans for Low Credit Score

We don't like turning away customers simply for having a bad credit score. We will work hard to get you a loan regardless of your bad credit.

Easy Application Process

We understand the urgency when getting a loan, so we offer simple options for applying. You can choose to apply either by phone or online.
Products

Car Title Loans

Payday Loans

Bad Credit Loans

Personal Loans

Online Title Loans

RV Title Loans

Process

Apply by phone or online

Complete all necessary requirements

Visit our local if needed

Get your money

Requirements

Car details

Personal details

Car title

Identification

References

Benefits

Keep driving your car

No prepayment penalties

No hidden fees

Quick funding

Personable service
5 Star Car Title Loans in North Royalton, OH
No matter which new project you will start, money will be the ultimate need for its completion. And usually, having insufficient funds becomes a big limitation and puts a stop on those projects. Therefore, at such times, we all look for different ways of borrowing money.
Now the options for cash advance loans range from payday loans to personal loans. While payday loans have high-interest rates and low value, the latter demands a perfect credit history. Due to these facts, people look for alternatives that are more easy and fast.1
One such alternative is the auto title loan which is one of the short-term loans in North Royalton, Ohio. Therefore, 5 Star Car Title Loans brings affordable title loans for Ohio residents who need quick cash.2
How Do Title Loans Work?
Title loans are secured loans given for a short period. These loans use the borrower's car title as collateral against which the funds are given. On the car title, the lender puts a lien which gives him legal rights over the vehicle. In exchange for that, the lender releases funds.1
The lien stays as long as the borrower is making the repayment. Once the complete amount plus the interest is paid off, the lender removes his name and the borrower gets a clear title back.1
Auto Title Loan Requirements
To get a title loan, it is a must to comply with Ohio title loan laws. State and local laws play a vital role in deciding whether you will be eligible for the loan or not. So, if you want to get an approval for a car title loan in Ohio, you must meet a few requirements such as:1
You need to be at least 18 years of age

You must have the title of your car in your name

You must have a steady income
Important Documents For Getting North Royalton Title Loans
A title loan is within reach for all the North Royalton Ohio residents if they have all the required documents to share with the lenders. All the documents mentioned in the list below are essential and without them, the loan process cannot get completed. Have a look:1
Income Proof
A steady income is one of the primary requirements for North Royalton title loans. You must provide proof of income as it will be used to assess your ability to pay back the loan. Proof of income can be shown through the following documents based on your employment type:
Bank statement

Paystubs

Tax Returns

Contact information of Employer
Self-Employed
Statement of your bank account

Business financial documents

Income Tax Returns
 Retired
Pension

SSA

Retirement account statement
Qualifying Vehicle Title
A clear vehicle title where the borrower is the sole owner is another important requirement. The title must be in the name of the borrower.
Latest Photos of Your Vehicle from All Angles
We rely on completely online title loans and hence, there's no in-person car inspection to waste your time. However, to still know the condition of the vehicle, we will require recent photos of your car from all angles. Make sure the photos also have VIN.
Residence proof
As residence proof, you can share your utility bills, proof of insurance of your property, lease or rental agreement, or mortgage statement.
Government-issued ID
You can either show a valid driver's license or passport as proof of identification.
Online Car Title Loans In North Royalton, Ohio
For Ohio residents, getting an online title loan is effortless. The loan process can be completed without even leaving the house! In this digital era, we have put forth a completely online process that only needs strong internet connectivity and a few documents handy!1
Have a look:
Fill Out The Online Application
To get started with auto title loans, give us a call or apply online through our online form. Filling out the form won't take more than 5 minutes2 as only a few details such as your name, address, income, mobile phone number, and some car details will be needed.1
Get Your Eligibility Checked
Based on information received through the online form, we will give conditional approval that will be subject to document verification. Therefore, you will be requested to turn in some important documents which will be assessed carefully. Once the information checks out, the final approval is given.1
Receive Your Money
The loan approval will be followed by loan terms and conditions. We will draft rough estimates of the minimum loan amount, Annual Percentage Rate as well as a payment plan. Since a title loan accrues interest, you will be given a rough estimate of interest rates as well.1
The broad details will be visible, yet, we encourage all the customers to read the complete details before signing the contract. Feel free to ask questions wherever seems necessary.
Once you have signed the contract, you cannot undo or edit it as it will be the last stage of getting a title loan. After signing the document, you can expect to receive funds in a day or two.2
Receive Auto Title Loans in North Royalton Easily!
Gone are the days when you had to stand in long queues to wait for your turn at banks or any other payment-receiving stores. This is an advanced era and that too is a fast one. You can now easily receive your title loan via
Cash at participating location

Mailed check

Direct deposit to your bank account
How Much Cash Can I Get With Auto Title Loans?
The factors which are considered for eligibility criteria are also assessed while deciding the title loan amount. In the state of Ohio, you can borrow money as decided by the calculation of these three factors:1
Ability To Pay The Loan Back
Your ability to pay the loan back will be examined by your income and the expenses against it. We will get an estimate of the money you owe and your cost of living to see how much money you are left with after. The loan amount will be based on how much loan can you afford.1
The Car's Equity Value
If you have a vehicle, there must be some equity left in it. The more equity your car has, the higher the amount of the title loan will be.1
The Car's Market Value
Market value is another important factor when determining the loan amount. To evaluate the market value of your car, the lenders will assess your vehicle's condition, its year of manufacturing, brand, and color.1
Can Someone With A Bad Credit History Get A Car Title Loan?
Yes, you may qualify for a title loan even if you do not have a perfect credit history.1
While getting traditional bank loans with a bad credit history can come up as a big challenge, qualifying for a title loan is an uncomplicated process as the title loan lenders won't determine creditworthiness.1
Although the lenders may perform credit checks, they will not be included in the eligibility criteria. You may qualify for a car title loan even with a poor credit score as long as you have enough equity in your car and you prove your ability to pay back the loan.1
Therefore your credit and employment history will hold less impact on your title loan eligibility.1
Can I Use Loan Proceeds From North Royalton To Pay For My Home Repairs?
Yes, title loans are given for personal and household purposes. You can get a title loan for paying for home repairs. You can get a title loan for all the following reasons:1
Paying rent

Covering legal expenses

Paying for car repairs

Covering funeral costs of a close family member

Paying for wedding expenses

Covering the cost of emergency travel

Paying for medical bills
How Is My Vehicle's Value Evaluated?
Since your vehicle is used as collateral, it is essential to determine its value for eligibility criteria as well as for calculating the loan amount. Therefore, we review the following:1
Manufacturing year of your vehicle

The colour and the make of your car

Model

Its Mileage

Damage to your vehicle (scratches, dents, rust)
How Can Online Title Loans Be Repaid In North Royalton OH?
Your comfort is our top priority and so, we have allowed flexible repayment options. Our borrowers