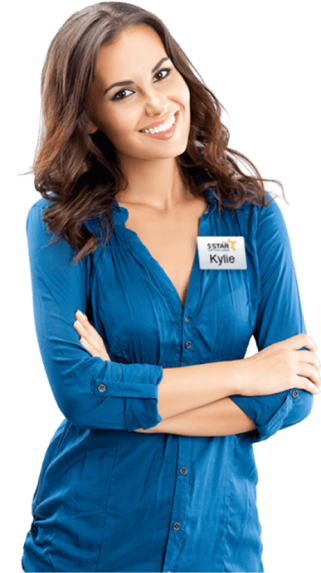 Customer Centered Service

Providing excellent customer service and a positive loan experience is 5 Star Title Loans top goal and we work tirelessly to make this happen for each and every customer.

Loans for Low Credit Score

We don't like turning away customers simply for having a bad credit score. We will work hard to get you a loan regardless of your bad credit.

Easy Application Process

We understand the urgency when getting a loan, so we offer simple options for applying. You can choose to apply either by phone or online.
Products

Car Title Loans

Payday Loans

Bad Credit Loans

Personal Loans

Online Title Loans

RV Title Loans

Process

Apply by phone or online

Complete all necessary requirements

Visit our local if needed

Get your money

Requirements

Car details

Personal details

Car title

Identification

References

Benefits

Keep driving your car

No prepayment penalties

No hidden fees

Quick funding

Personable service
5 Star Car Title Loans In Oakland, California
Most of us want to have our life under our control and our expenses lower than earnings.However in reality, rarely anything works according to the plan.
With so much uncertainty in our day-to-day life, it's quite normal for people to face situations where they have an unexpected expense but don't have any funds available with them to pay up.
Luckily,there are some fast personal loans with an easier application process that can help you get some extra money quickly and without going through much hassle.
With the help of car title loans , you'll be able to finance yourself instantly and cover your bills without going through a lot of paperwork.1
Let's learn more about title loans.
Title Loans in Oakland, California
Car Title Loans are collateral based short term loan options that allow a person to avail instant money and use it for his personal and household needs.1
In a car loan, the lien holder places a claim on your car's title , and against that title lets you borrow funds and pay for your bills and other sudden expenses.1
The title loan is also referred with different names such as pink slip loan, vehicle equity loan and auto title loan etc.
Why Choose An Auto Title Loan In Oakland, CA?
Unlike other lending options, car title loans in Oakland, CA have looser credit qualifications1 that are incredibly helpful for people with credit difficulties to get some extra money and cover their bills.
Here are some reasons why you should choose to get a car title loan in the third largest city of Bay area:
Instant Cash For Your Personal Needs
Compared to other short term financial options, car title loans have a faster loan application and approval process1, it's possible for people to apply for a loan and get the money deposited in their bank account within 24 hours of final approval.2
Ideal For People With Not-So-Perfect Credit
In other lending options the loan eligibility highly depends on having a perfect or good credit score. However in auto title loans, the eligibility is based on multiple factors1 and it's possible for people with low or bad credit to be qualified for a cash advance loan.1
Quick and Smooth Loan Application Process
Auto title loans don't require you to fill lengthy application forms and wait for days to get some more money.You can go to the 5 Star Car Title Loans website and fill an online form to check loan eligibility in minutes2 and our team will assist you throughout the title loan process.1
You Can Keep Driving Your Car
Contrary to other collateral-based loans, auto equity loans don't require you to submit your car during the loan tenure.1 You can use the loan proceeds and pay it back in monthly instalments while driving your car wherever you want.4
What Do I Need To Be Approved For An Auto Title Loan in Oakland?
To be approved for a car title loan in Oakland, an individual must satisfy certain conditions.Below are some particulars that can help you get a auto title loan smoothly and quickly .
Particulars To Qualify For A Car Title Loan in Oakland, CA1
Applicants must be 18 years old or above.
Applicants must have a government-issued ID with them.
He/She needs to have a lien-free title of the vehicle they are using for the loan.
He/She should have a consistent and reliable source of income.
Requirements To Get Auto Title Loans in Oakland
Unlike other financial institutions title loan companies only require you to submit a few documents in order to verify your repaying ability, identity and car's value etc.1
List of Required Documents For Availing A Car Title Loan in Oakland, CA:
Lien-Free Vehicle Title
In a vehicle equity loan, the lien is placed on the vehicle's title and against that title , the loan is secured.1
Therefore when applying for a car title loan in Oakland, make sure that the vehicle you are using does not have any lien placed on it.
Proof Of Income
Your income source plays a big role in determining your repaying ability.1 The income can be from a traditional job or any other sources such as rental, royalties or compensation etc.
You can show pay stubs, bank statements, compensation letters etc. and apply for title loans in Oakland, CA.
Proof Of Address
To get a title loan in Oakland, you'll also be needed to provide a proof of residence.
Most title loan companies accept utility bills, or mortgage/rent agreements and income tax receipts as a proof of address.
Proof Of Identity
Generally, you can show your government issued driver's licence but in case you don't have one in your hand, a passport can also be used as a proof of identity.
Latest Photographs Of The Car
During the loan process, your lender will do a vehicle inspection to determine its value and the actual loan amount you can borrow.1
However with 5 Star Car Title Loans, you can skip the in-person inspection and apply online to save yourself a lot of time and effort.
What Are The Steps To Get An Auto Title Loan?
At 5 Star Car Title Loans, we strive to keep the entire process simple, easy and straightforward.1
To provide our customers with utmost convenience , we have created an easy online application process where anyone can take the benefit of online title loans in 3 easy steps.1
Step 1: Apply Online
The first step for getting car title loans in Oakland,CA is to check your eligibility1 by calling on (888) 309 0994 or by going on our web portal and filling out a simple online form.
You will be required to fill in some basic details about you and your car on basis of which your loan eligibility will be determined.1
Step 2: Submit The Requested Documents
After the conditional approval, our team will ask you to submit a few documents proving your ability to repay the loan , car value and identity etc.1
You can easily scan your documents and upload them on the online portal from the comfort of your home without facing any inconvenience of visiting places.
After we verify the documents and give the final approval1, you will receive a detailed title loan agreement mentioning all the loan terms( such as minimum loan amounts, repayment period, annual percentage rate etc.)1and conditions of the pink slip loan.
Step 3: Get Fast Cash!
Once we both agree on the terms1, you just need to sign and send the contract to 5 Star Car Title Loans and we'll service your loan request1 and send you the money in your bank account as soon as possible( in some cases within 24 hours).2
Can I Apply For A Title Loan If I Have Bad Credit?
Yes , you can!1
Even though having a perfect credit does indicate a strong financial background, title loans have wider eligibility criteria.
Usually, your title loan eligibility is decided and based on 3 major factors:1
Ability To Repay The Loan1
Condition and Market Value Of the Car1
Equity In The Vehicle1
As the title loan is secured against the car's equity and ownership, the credit history and score is not the final deciding factor.1
As long as you have good amount of equity in your car and can demonstrate a strong ability to repay the loan , you can be financed even with poor and bad credit.1
When Will I Receive My Funds?
At 5 Star Car Title Loans, we work hard to keep the loan process easy and fast for all our customers.
Mostly our team expedites the application process and upon successful approval of the title loan, the amount can be credited into the bank account of the borrower within 24 hours.2
How Are Title Loans Paid Back?
Unlike payday loans, you can repay your title loan amount by multiple payment modes in your preferred repayment schedule.
Applicants can choose to make a balloon payment where they pay the whole amount in one lump sum or can break down the amount in smaller instalments and pay in a regular scheduled manner.4
Payment Modes For Title Loan Repayment In Oakland, CA
Money Gram Wire Transfer
Online Payment Applications
Credit/Debit Cards
By Mailing Check
Does My Car Need To Be Paid Off in Order To Get a Car Title Loan?
Not Necessarily!1
Car title loans use the vehicle's equity and title to provide the borrower with the quick cash he needs.1
Even if the car is not fully paid off, the borrower can have a decent amount of equity in the vehicle.In that case, he'll be able to finance himself and get more money to handle his bills.1
What Can Funding From a Car Title Loan Be Used for?
Car title loans were specifically designed for the short term financial emergencies of working-class individuals and intended primarily for personal and household purposes such as seasonal expenses , medical bills etc.1
Here are some of most common uses of auto title loans ,Oakland, CA:1
Medical Emergencies
Home Improvements
Legal Expenses
Funeral Expenses
Pet Expenses
Special Occasions
Car maintenance
Can I Get A Car Title Loan If I Don't Have a Traditional Job?
Of course!
At 5 Star Car Title Loans, we don't think that having a traditional job is the only way to make a consistent and reliable income.People who make their income from other sources such as rents,freelancing, dividend incomes etc can easily apply and get a car title loan.1
On top of that, even if you are currently unemployed or a retired individual, the 5 Star team can assist you in applying and getting approved for a car title loan.1
Situations where an applicant may qualify for a car title loan without having a 9-5 or even a job at all.1
Self-Employed
Enough Savings In The Bank
Injured on the Job and Temporarily Unemployed
Retired and Receiving Pension Income
Passive Income From Alternative Sources
What If I Want To Pay The Loan Back Early?
We understand that every single one of us wants to pay their dues as soon as possible and become debt-free.
Thus at 5 Star Car Title Loans, we have created a simplified and easy repayment process where the borrower can pay back their loan in monthly payments by different payment methods.
There are no hidden fees or prepayment penalties for early payments and on top of that our team will constantly assist you so that you don't face any other penalties too.4
Why Should You 5 Star Car Title Loans in Oakland, CA?
Here are some benefits you'll enjoy when you opt to choose 5 Star Car Title Loans in Oakland, CA
Convenient Application Process
Our whole application process is very easy and straightforward where you can check loan eligibility within 5 minutes2 and the application can be completed without any complications or hassles.
No Hidden Fees
The 5 Star teams strives to provide great customer service where we keep the the loan application process transparent and levy no hidden fees or prepayment penalties and provide loans at the most competitive interest rates to our customers.1
Easy and Quick Cash
With 5 Star Car Title Loans, you loan request will be given top priority and upon successful approval, you can expect a direct deposit of loan funds in your bank account within the same business day.2
No Vehicle Requisition
Our car title loan does not require you to submit your car as a collateral.1 We 'll place a lien on your car's title and you can keep driving freely while paying back the loan.1
Effortless Repayments
You can break down the owed amount into smaller instalments and pay it back according to your own repayment