Title Loans in Oklahoma City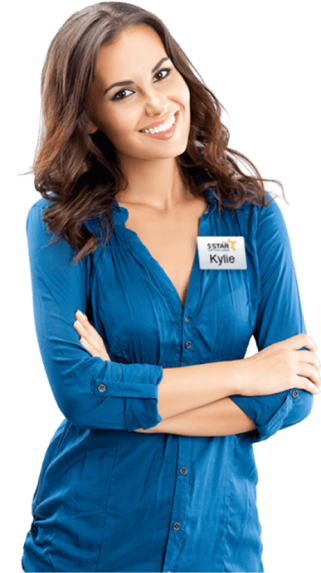 Customer Centered Service

Providing excellent customer service and a positive loan experience is 5 Star Title Loans top goal and we work tirelessly to make this happen for each and every customer.

Loans for Low Credit Score

We don't like turning away customers simply for having a bad credit score. We will work hard to get you a loan regardless of your bad credit.

Easy Application Process

We understand the urgency when getting a loan, so we offer simple options for applying. You can choose to apply either by phone or online.
Products

Car Title Loans

Payday Loans

Bad Credit Loans

Personal Loans

Online Title Loans

RV Title Loans

Process

Apply by phone or online

Complete all necessary requirements

Visit our local if needed

Get your money

Requirements

Car details

Personal details

Car title

Identification

References

Benefits

Keep driving your car

No prepayment penalties

No hidden fees

Quick funding

Personable service
5 Star Car Title Loans in Oklahoma City, OK
The world is full of opportunities as well as challenges. While a lot of people are living their best lives, others are struggling to even pay off the minimal expenses. Therefore, for the latter, the most convenient and feasible option is to borrow money from financial institutions or get a traditional bank loan.
However, the lending companies have strict and exhausting procedures which might leave you enervated. Hence, you might look for quick options that would adhere to your immediate cash needs. And if so is the case, 5 Star Car Title Loans become the right option. 2
5 Star Car Title Loans extend easy, fast & viable title loan options for those whirling through tough times and need instant cash. 1
Title Loans in Oklahoma City, OK
A title loan is a short-term cash loan that is secured against your vehicle's title. Since it is one of the secured loans, it is backed by collateral. And here, your car title becomes the collateral.
So, How Do Title Loans Work in Oklahoma City?
The borrower asks for money by placing his car title as collateral. Upon verifying the borrower's information, the lender directly lends money (based on different factors) and puts a lien on the car title.1
The borrower can take the money as well as his car home and repay the loan as defined in the loan agreement. On the final loan payment, the lender returns a clean title to the borrower and the loan is closed.1
What Documents are Required for a Car Title Loan in Oklahoma City, OK?
In Oklahoma City, OK, certain documents are necessary for getting title loans. The list of required documents varies from state to state.
In order to qualify for a car title loan in Oklahoma, OK, you need to fulfil the following loan requirements:1
Proof of Income: To demonstrate your ability to repay, you need to submit proof of income. This proof can be anything ranging from pay stubs to bank statements.
Resident Proof: If you wish to get a car title loan in Oklahoma City, you must have proof of Oklahoma Address where you can show your utility bills, rent/mortgage agreements, and recent credit card statement.
Vehicle Photos: Title loans being secured loans, depend on a collateral i.e. your car title. For that, you must share the recent photos of your vehicle with your odometer readings.
Photo ID: Another document that is required includes a state-issued ID proof such as your driver's license.
Qualifying vehicle title: You will also be required to share a qualifying vehicle title in your name.
Please note that we might need additional documents for your title loan; it will depend on your case.1
The Complete Process of Getting Online Title Loans in Oklahoma City, OK
5 Star Car Title Loans strives to offer complete assistance during your loan process. And for your ease and convenience, we advance a completely online process for auto title loans. You can apply online and get access to these affordable title loans by following three short and simple steps:1
Step 1: Apply Online
The first step to easy title loans starts with filling out an online loan application. You need to visit our website and fill in your personal information and your vehicle's information in a short inquiry form. After that, you will get conditional loan approval, and the loan agent will get in touch and let you know the rough estimate of the loan, the interest rate, etc. 1
If you do not wish to visit online, you can simply give us a call and our loan agent will handle the rest. 1
Step 2: Submit your documents
After receiving your information, we will need some documents for verification. You can upload the document on the online portal for our perusal.1
Once our team has verified the information, you will be directed to the next step.1
Step 3: Get your money!
If the information you shared checks out, you will get the final approval. You will get a call from our loan agent who will discuss the loan details such as minimum loan amount, interest rates, Annual Percentage Rate (APR), and monthly payments, and will include them in the contract. 1
After signing the contract, you can get your money in as short as a day. 2
Can I Keep Driving my Car After Getting a Title Loan?
Not sure about other lenders but with 5 Star Car Title Loans you can get your money and keep driving your car as long as you punctually keep paying your loan.1 You can collect your cash and drive back home in your car. Maintain the practice of on-time payment and your car will stay with you.1
How Much Cash Can I Get With An Auto Title Loan?
Title loans depend on various factors, therefore, the loan amount varies from person to person.1 While title loan interest rates vary from state to state, loan amount for auto title loans are determined by two major factors:1
Ability to repay
Your ability to repay is the most important deciding factor for title loans in Oklahoma. Your ability to repay comprises your income. You need to prove that you have a steady flow of income through which you will be able to make the monthly payments.1
Vehicle's equity
Another very important factor in determining the loan value is the equity left in the vehicle. Title loans are given according to the equity of your vehicle and your ability to repay. 1
These two factors are clubbed and then the money will be calculated. 1
Getting a Title Loan Without a Job in Oklahoma City
At 5 Star Car Title Loans, we understand that there are multiple ways to earn a living. Therefore, we do not have a strict eligibility criterion where you need to have a traditional 9 to 5 job. As long as you can prove a steady flow of income, you stay eligible for title loans in Oklahoma city.1
So, if you do not have an office job, you can still qualify for title loans by providing proof of the following alternative incomes: 1
Worker's Compensation
Settlement Income
Disability Income
Retirement or Pension Income
Annuity Payments
Self-Employment
How Fast Can I Get my Title Loan in Oklahoma?
5 Star Car Title Loans tries to complete the loan processes in a short span of time. 1 If you submit all the required documents in time and fulfil the eligibility criterion, you can receive money the same day or in one or two business days.2
Since title loans are meant to be one of the quick cash options, you won't have to wait for weeks to get your money.2 Meet the title loan requirements of Oklahoma City and your money will be with you in no time.2
Can I Get a Title Loan Without a Bank Account in Oklahoma City?
Don't have a bank account? No problem. Do you have a bank account but do not wish to link the account? Still not a problem!
5 Star Car Title Loans offer different options for receiving funds and paying your loan back. You can receive your loan money in cash and via check.1
Ways In Which You Can Repay Auto Title Loan in Oklahoma City
The repayment of title loans is an easy process. There are different ways in which you can make loan payments in Oklahoma City:1
Pay by phone with a debit or credit card
Pay via the mobile application
Pay online using the customer login
The first repayment has to be made after thirty days of getting the loan. Nonetheless, the whole repayment time can vary from a year to 3 years, depending on the terms of your loan agreement.1
Please note that the repayment of the loan will be based on the amount of the loan, the interest rate, APR, and the payment plan you agreed upon.1
What If I Have Bad Credit? Am I Still Eligible for a Title Loans in Oklahoma?
Title loans seldom consider a bad credit as a hurdle. If you are trying to get a title loan with a bad credit report, chances are that you may qualify. 1
As mentioned earlier title loans are determined by different factors where the most important factors become your ability to repay and the equity left in your vehicle. So if your vehicle qualifies and you become successful in displaying your ability to repay the title loan, your poor credit may not affect the loan. 1
For What Purposes Can I Get a Title Loan in Oklahoma City OK?
Title loans are usually given for personal and household reasons; this can sometimes create confusion between a personal loan and a title loan. But there are a few differences: personal loans have rigid & strict eligibility criteria and they can be used for any purpose.
On the other hand, the areas where title loans can be used are limited. Title loans are intended primarily for the following reasons:
Medical Bills: Medical bills cost an arm and a leg today. They are among the costliest emergencies that an American can stumble upon. Therefore, title loans can be used to cover the hefty bills.
Repairs and Renovations: When renovating or repairing your home, you may feel a shortage of funds. So, you can get a title loan.
Travel Expenses: Title loans can also suffice for your financial emergency. Your title loan can pay for bus/train/air tickets.
Funeral Cost: A funeral can get heavy on the pocket; it is one of the most expensive emergencies that can catch you by surprise. So, title loans can help you get money in at short notice.
Can I Pay My Car Title Loan Early?
5 Star Car Title Loans comprehend the complexity of borrowing money; you might want to pay off the debt as soon as possible. So, we do not have any hidden fees or any kind of prepayment penalties. 4
You are free to repay the whole loan before the decided period and we won't levy any prepayment penalties.4
Now not all lenders reveal this information, but we believe in complete transparency. We also encourage all of our applicants to read our guidelines before proceeding with the loan applications. 1
Benefits of Choosing 5 Star Car Title Loans in Oklahoma City, OK
5 Star Car Title Loans advance a bouquet of benefits along with flexible and quick title loans in Oklahoma City OK.1 These benefits include:
Easy and completely online process1
Competitive interest rates 1
Quick and easy loan 2
No prepayment penalties 4
Secure funding 1
Customer support
Do You Need Money Urgently?
Get an auto title loan in Oklahoma City today!
Are you reeling from financial distress? Do you have financial potholes for which quick cash is required? If yes, you can apply online for a title loan and receive fast cash! 2