Title Loans in Pine Hills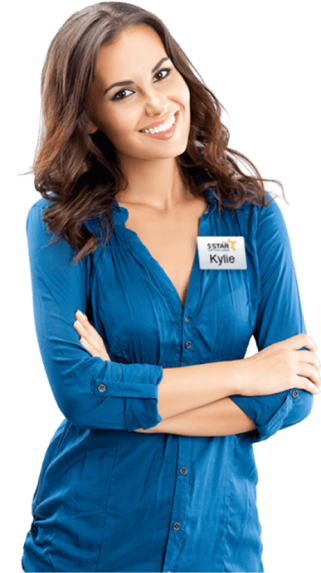 Customer Centered Service

Providing excellent customer service and a positive loan experience is 5 Star Title Loans top goal and we work tirelessly to make this happen for each and every customer.

Loans for Low Credit Score

We don't like turning away customers simply for having a bad credit score. We will work hard to get you a loan regardless of your bad credit.

Easy Application Process

We understand the urgency when getting a loan, so we offer simple options for applying. You can choose to apply either by phone or online.
Products

Car Title Loans

Payday Loans

Bad Credit Loans

Personal Loans

Online Title Loans

RV Title Loans

Process

Apply by phone or online

Complete all necessary requirements

Visit our local if needed

Get your money

Requirements

Car details

Personal details

Car title

Identification

References

Benefits

Keep driving your car

No prepayment penalties

No hidden fees

Quick funding

Personable service
5 Star Car Title Loans in Pine Hills, Florida
Spontaneous shopping and unexpected bills can easily ruin many planned monthly budgets. And while we try with banks and fill in their lengthy loan applications, it's never guaranteed that you'll be able to get funds in time to deal with your crisis.
Pine Hills residents mostly have fixed pay and with prices soaring, planning the month with only that pay can sometimes be really difficult.
However, there are some short-term loan options that are both easy and fast where people can apply to get access to quick cash without going through many hardships.
5 Star Car Title Loans is one of those lending institutions that aid Pine Hills locals to use their car as collateral and avail extra money to deal with their sudden house bills and other expenses.
Let's see how these short-term loans work and how you can get one for yourselves.
What Are Car Title Loans and How They Can Help in Pine Hills?
When you choose to borrow money from a car title loan lender, the lender claims temporary ownership of your car by placing a lien on your DMV-issued car title and securing your loan to provide you with the funds you need.1
Just like fast payday loans, people can get their title loan funds within 24 hours.2 But what adds more to their popularity is that when you get a car title loan, you don't have to submit your car for the loan tenure, you can take the loan and pay it back while driving your car wherever you want.1
Known by various other names including pink slip loans, car equity loans, vehicle title loans, title pawns, etc. Title loans are designed in such a way so that people with sudden personal and household needs can use the loan money without any restrictions.1
Here are some ways how people use their loan proceeds of car title loans in Pine Hills:
Covering Medical Bills

Paying For Legal Expenses

Celebrating Anniversary Parties and Other Occasions

Doing Major Home Improvements

Paying for Travel Plans
Getting Online Title Loans in Pine Hills, Florida
Title loans are popular as, unlike other financing options, they have relaxed credit criteria 1and flexible payment plans where even if someone has a low credit score or poor credit history so far, they still stand a chance to get approved.
Pink slip loans of 5 Star Car Title Loans have a candid and simplified loan application process where people don't have to go through days waiting and visiting the offices to get their application approved and get funded.2
Our customers can effortlessly apply online from their homes and get their loan approved in the following steps:
3 Simple Steps To For a Car Title Loan in Pine Hills, Florida
Fill The Online Form
Before panicking about your funds and driving to institutions to ask for a loan. You should know whether you are eligible for a title loan or not.
You can do that by using your phone and going to the 5 Star Car Title Loans website and filling out an online application to check your eligibility in 5 minutes.2 In the form you are needed to submit basic details about your vehicle, address, and income, etc.
Send in Your Documents
After your application is checked and you get conditional approval, gather and send in some requested documents such as income proof, a qualifying car title, address, etc, which can be used to process your request and confirm your credentials.
During your application process, our team will contact you and share all the necessary conditions and terms of the title loan including minimum loan amount, Annual Percentage Rate, installment plans, etc.1
Sign the Contract and Get Same Day Cash
As part of the final approval step, you'll get a loan contract that has all the loan terms mentioned in that, make sure before you go send back the signed copy, that you read and understand everything that's mentioned there.
Once we get your contract, our agents will process your loan request and you can expect to get loan funds within the same business day or 24 hours.2
What Is Needed To Be Approved for a Car Title Loan in Pine Hills, Florida?
Car equity loans are fast personal loans where applicants only need to fulfill some basic conditions to get their application approved.1 So to make sure you get your loan as soon as possible, make sure to check these conditions before applying:
Conditions To Qualify For a Car Equity Loan in Pine HIlls, Florida
At the time of the loan application, the candidate must be either 18 years of age or older.

Applicants should have a government-issued ID with their full name and clear face on it.

Candidates should present a registered vehicle with a lien-free title to their name.

They should show a good ability to repay the loan payments on time.
If you are satisfying all of these conditions, you can pick up the below-mentioned documents and apply for a title loan with 5 Star Car Title Loans.
Get Started on the Documents Needed for a Title Loan
Now when you apply for a title loan in Florida, loan agents want valid proof of some things and for that, they will ask for particular documents to verify the credentials and process your loan application faster.
List of Documents You Need For Pine Hills Title loans
Current Car Registration and Vehicle Title
Title loans can never work unless you have a qualifying vehicle and title. So to apply and get one, make sure you got a clean and lien-free title of your vehicle.
Government Issued Identification as Proof of Identity
Pine Hills applicants would need an authorized photo ID by their side to establish their identity as a citizen of the state. Commonly, a driver's license or passport can work and be used as proof of identity.
Recent Payslips Proving Your Repaying Ability
To be approved for auto title loans, candidates must prove that they can afford the loan and will be able to pay timely installments. They can show several income sources to prove their repaying ability such as
Self-employed individuals can use documents such as bank statements, income tax returns, and other financial documents as income proof to secure the loan.

Traditional job professionals can also use their last month's salary slips and bank statements while applying.

Retired or unemployed individuals can submit award letters, SSI, and other compensation letter proof to avail of a fast cash loan.
Latest Photos of Your Vehicle
5 Star Car Title Loans customers can just go to our online portal and take benefit of our virtual inspection which saves them a lot of time typically consumed in going places.
For that, they need to click clear multiple photos of the front, back, and side of their vehicle (with the VID number and odometer reading) and mail them to our executives.
Utility Bills Or Rental Agreements as Proof of Address
To qualify for an auto title loan in Pine Hills, residents need to have proper evidence of their address in the city. Most title loan companies do accept credit card or other utility bills, rental agreements, and property tax receipts as valid documents for proof of address.
How Much Cash Can I Get With an Auto Title Loan in Pine Hills?
Unlike other credit-based loans, auto title loans are short-term collateral loans where the amount of cash one access varies according to the car and repaying ability of the applicant.1
While repaying ability is important to know you can pay back the amount, car value has an impact on the final loan amount one can get. Generally, when you apply with 5-Star Car Title Loans, you can be eligible to get access to up to 75% of your car's value in loan money.1
Here are some things that we use to calculate how much cash people can access:
Make and Model The Car

Brand of the Car

Age of the Car and Current Condition

Vehicle Year

Ownership
To get more cash fast, make sure you use a well-kept and newer model car for your title loan application.
How Do Car Title Loans Affect My Credit Score?
Unlike other lending options, auto title loans are not majorly based on your credit history. As these loans are for the short-term, many lenders do not report the loan proceeds to the credit bureau.1
Get a Title Loan With Low Credit Score!
Most title loan lenders' credit criteria don't require a perfect credit rating to apply and get approved. Many people with a qualifying car and good jobs can apply and qualify despite bad credit. However, for them they need to make sure they successfully satisfy these basic eligibility factors :
Positive car equity

Ability to repay the amount

Car's market value
Although with some lenders, there can be regular credit checks. Our professional team will focus on many other factors such as income proof, payment history, etc to provide the most suitable loan option for you.1
How Long Does it Take to Get Approved For a Title Loan?
The amount of time taken to finish the loan application and receive funds is primarily dependent on the applicant. As soon as they meet up with the qualifications, the 5 Star team will process the request and send them the requested amount.
Applying for your loan with 5 Star Car Title Loans is