Title Loans in Portsmouth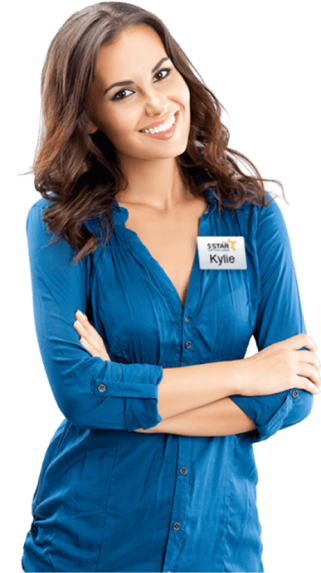 Customer Centered Service

Providing excellent customer service and a positive loan experience is 5 Star Title Loans top goal and we work tirelessly to make this happen for each and every customer.

Loans for Low Credit Score

We don't like turning away customers simply for having a bad credit score. We will work hard to get you a loan regardless of your bad credit.

Easy Application Process

We understand the urgency when getting a loan, so we offer simple options for applying. You can choose to apply either by phone or online.
Products

Car Title Loans

Payday Loans

Bad Credit Loans

Personal Loans

Online Title Loans

RV Title Loans

Process

Apply by phone or online

Complete all necessary requirements

Visit our local if needed

Get your money

Requirements

Car details

Personal details

Car title

Identification

References

Benefits

Keep driving your car

No prepayment penalties

No hidden fees

Quick funding

Personable service
5 Star Car Title Loans in Portsmouth, VA
Did unexpected bills and expenses seriously impact your monthly budget? Are you now struggling to get financial relief via traditional bank loans? Then you might have to wait a few weeks and wonder if your credit history will allow you to avail one.
There is no doubting the fact that unanticipated bills can be really stressful as most of us face difficulty planning the month once we've been hit by a financial crisis.
Thankfully, there are some short-term loans where people can easily apply and get quick cash to use and get by the remaining month without worrying.
5 Star Car Title Loans is one such institution that assists the residents in getting short-term financing via car title loans in Portsmouth that can help in getting money in a business day!2
What Is A Car Title Loan?
A car title loan sometimes referred to as an auto title loan is a short-term loan option that is given against your car title. To get a title loan, you must be the sole vehicle owner with a clear car title in your name.1
The loan process of title loans is very easy. And in these loans, you can keep driving your car while paying back your loan in small installments.
Auto title loans are intended primarily for personal and household purposes. Therefore, you can use the title loan money to cover a range of costs and expenses.1
What Can Funding From Portsmouth VA Title Loans Be Used for?
There are several expenses that can be covered by funds obtained from titleloans. Here is the list of some of the ways Portsmouth residents use the funds for:
Legal Expenses

Funeral Costs

Home Repairs

Weekend Outings

Car Maintenance

Pet Expenses
Basic Requirements For Getting An Auto Title Loan In Portsmouth, Virginia
To be eligible and apply for a title loan, you need to make sure that you satisfy some basic requirements. One must comply with the Virginia laws and meet the requirement that the state has put forth.1 
Have a clear car title in your name

Provide Proof of Income as Ability to Afford the Loan

Have a Qualifying Vehicle
What Basic Loan Documents are Required To Get An Auto Title Loan in Portsmouth, VA?
The title loan procedure will be incomplete if you do not turn in some necessary documents. Since the process of getting a title loan is easy, it does not demand bundles of documents from you.
The list of required documents includes:1
Car Title- Make sure you submit a clean and clear car title that states that you are the sole owner of the vehicle. 
Photos of the car- Skip the in-person inspection with our online title loans and directly send in the photos of your car to our team.
Proof of Identity- Submit a government-issued identity card. For this, you can use documents like your password or a driver's license.
Proof of Residence- Proof of your residence can be shown through utility bills, credit card documents, or mortgage statements. 
Proof of Income- Any document that can state your consistent source of income. You can show proof of income through bank statements, tax returns, or pay stubs. 
How Much Cash Can I Get With A Car Title Loan?
The loan amount is based on different factors. However, the three most important elements can impact the title loan money.1
Your Income
Your ability to repay will be demonstrated by income. The lenders will examine your monthly expenses and the debts you owe right now to see if you will be able to pay back the car title loan easily.1
The Equity Value of Your Car
Generally, the accessible loan amount depends on the equity you own in the car.1 As the title pawn lender will be securing the loan against your equity, you will need to have an adequate amount of it to be eligible for the loan.
Car's Market Value
For Portsmouth title loans, the condition of the car determines whether the car is eligible for the title loan, and its market value determines the cash and interest you have to pay for the loan amount.1
With 5 Star Car Title Loans, customers may get access to around 75% of their car's market value.
Apply Online For Portsmouth Title Loans in Three Easy Steps!
To offer you comfort and convenience, we extend the completely online loan process. 5 Star Car Title Loans presents secure and reliable online title loans.
The loan process entails three easy steps. All you have to do is visit the official website of 5 Star Car Title Loans and follow these steps:
Apply Online
The online application process takes about 5 minutes. and you will need to provide basic information about yourself and your vehicle, including your name, phone number, identifiable sources of income, vehicle model, and manufacturer.1
You can either call the team of 5 Star Car Title Loans at (888) 309.0994 or visit the official website to see if you are eligible for a title loan.1
Get Your Eligibility Checked
Based on the information, your loan will get pre-approval and receive conditional approval. (the final approval will be given after the pending review of your documents).1
So, in the next step, you will be requested to turn in some basic documents including proof of income, residence, your vehicle title, photos of your vehicle, and a government-issued ID.1
Collect Your Funds!
The documents will be assessed and if the information checks out, you will receive the final approval. After that, a loan agent will give you a rough estimate of the loan amount. 
The estimate will include the minimum loan amount, interest rates, monthly payments, and APR. Make sure to read all the loan terms carefully.1
Once you have confirmed the information, the loan officer will create a loan agreement with the agreed-upon terms. After signing the agreement, you will receive money in one or two days.2
Can I Apply For An Auto Title Loan With A Bad Credit History?
Yes! 1
Car title loans are known for their looser credit qualification. Unlike other financing options, auto title loans are not based solely on the person's credit history.1
Title loans are specially designed for bad credit, and title loan companies use your car title as collateral for1 the loan and provide funding to meet your urgent cash needs.1
Even though a regular credit check may get performed, the final credit decision will depend more on the equity value of your vehicle and your ability to repay the loan.1
For this reason, many 5-star car title loan customers can expect to qualify for San Francisco car title loans, despite their poor credit scores.1
Repay Your Loan Earlier: No Prepayment Penalties
While a lot of lenders charge borrowers with heavy penalties or fees, this is not the case with 5 Star Car Title Loans.4
If you ever decide to repay the loan earlier than the decided upon period, you can do that without worrying about prepayment penalties or hidden fees.4 
We do not keep our customers in the dark and so, we encourage everyone to read the guidelines before indulging in any type of agreement.
What Is The Loan Approval Time?
Once you have completed the process of an online loan application, you can expect to receive money either the same day or on the very next business day.2
It depends on how fast you can complete the formalities. The faster you submit your information and your documents, the sooner you will be able to get a loan.2
Can I Keep My Car While Repaying The Title Loan?
Yes! 5 Star Car Title Loans does not ask you or any of its customers to submit the car keys. We also do not ask customers to leave their cars with us. 
The loan is given against your title, therefore, you can keep driving the vehicle as long as you keep making the monthly payments on time.4
How Can I Receive My Title Loan Money?
We understand that people prefer different ways of receiving money based on their preferences. Consequently, we offer a wide range of ways in which you can collect your title loan funds.
These include:
Get Cash

Mailed Check

Online Transfer

Get money via Direct deposit in your bank account
Do I Need To Have A Job For Auto Title Loans In  Portsmouth, VA?
Not crucially! 1
Car title loans are based on your ability to pay back the loan amount.1 Even though a job does indicate a source of reliable income, you can apply and get approved without that too.
If you are receiving your earnings from other sources such as compensations, rentals, pensions, etc. You can show your bank statements, compensation letters, or other proof and get approved for a title loan.