Title Loans in Reynoldsburg, Ohio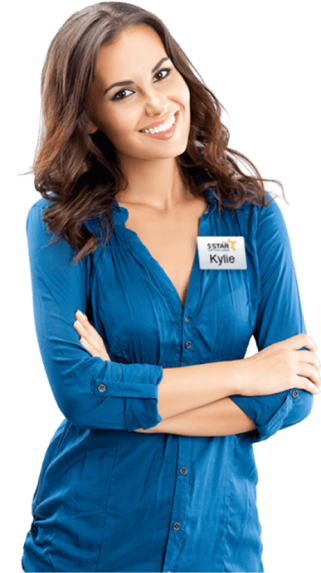 Customer Centered Service

Providing excellent customer service and a positive loan experience is 5 Star Title Loans top goal and we work tirelessly to make this happen for each and every customer.

Loans for Low Credit Score

We don't like turning away customers simply for having a bad credit score. We will work hard to get you a loan regardless of your bad credit.

Easy Application Process

We understand the urgency when getting a loan, so we offer simple options for applying. You can choose to apply either by phone or online.
Products

Car Title Loans

Payday Loans

Bad Credit Loans

Personal Loans

Online Title Loans

RV Title Loans

Process

Apply by phone or online

Complete all necessary requirements

Visit our local if needed

Get your money

Requirements

Car details

Personal details

Car title

Identification

References

Benefits

Keep driving your car

No prepayment penalties

No hidden fees

Quick funding

Personable service
5 Star Car Title Loans In Reynoldsburg, Ohio
While most of us try our best to limit our spending and manage our accounts, some unexpected situations can spoil our set budget and make us suffer immensely.
During these sudden financial crises, most Reynoldsburg residents look for and want flexible and fast cash options where they can quickly raise money and pay off their sudden bills.
But unfortunately, due to the strict requirements and the lengthy qualifying process of traditional bank loans, it is very difficult for people to get any quick cash at all.
At 5 Star Car Title Loans, we offer a smooth and easy way for people to use their car to apply for a short-term loan and get emergency money in just 24 hours.2
Let's learn how these loans work and how they can help you overcome your difficult times:
Auto Title Loans In Reynoldsburg, OH
An auto title loan is a collateral-based short-term loan that is primarily intended to help people deal with their personal and domestic needs.1
In a car title loan, the borrower uses his car title and temporarily surrenders his car ownership to secure the loan amount. The lender places a lien on the title and lets the customer keep his car while he pays back the loan in installments.1
These secured loans are also known by various other names including, auto equity loans, pink slip loans, title pawns, etc.
How Does An Online Title Loan work?
Title loans are known for having an easy and is known for a simplified and straightforward qualifying process with fewer credit requirements and convenient terms.1
With 5-Star Car Title Loans, people can apply online from the comfort of their own home and get their loan approved in 3 quick steps:
Simple Steps To Apply For Online Title Loans in Reynoldsburg, OH
Go Online And Know Your Eligibility
You can go to our dedicated website and fill out a simple online application with basic details of you and your car to find out if you are eligible for a title loan in Reynoldsburg or not
The whole process takes only a few minutes and if you have any questions or doubts, you can call our team at (888) 309-0994 and get help immediately.
Apply and Send in Your Documents
Once you get the pre-approval, our team will contact you and discuss all the terms and conditions of the car loan.
Once both parties reach an agreement, applicants are required to submit certain documents such as proof of income, proof of address, qualifying car title, etc. to confirm their credentials.1
With 5 Star Car Title Loans, customers can save valuable time and effort by uploading all documents or emailing them to our team and skipping visiting any places.
Sign the Contract and Get Money In Your Account
Once the 5-star team confirms the details and gives final approval, you will receive a detailed contract, which you must read, sign and send back as soon as possible.
Upon receiving the agreement, we will process your loan application and you can expect to receive a direct deposit to your bank account within 24 hours.2
What Documents Are Needed To Get A Vehicle Title Loan In Reynoldsburg?
Unlike other bank and payday loans, most title loan lenders only require you to submit a handful of documents to apply and be approved for a pink slip loan.
Here is the list of documents that can help applicants to get Reynoldsburg title loans faster and without any issues:
Car's Title
The title of the car is used as collateral to secure the loan and quickly get money to the person.1 That is why it is important that the person applying for a title loan must have a clean and lien-free title registered in their name.
Proof Of Income
People with regular jobs can submit payslips and bank statements as evidence of reliable income. Whereas Retirees and the unemployed, on the other hand, can show compensation letters or SSI and apply for an auto title loan in Ohio.
Proof Of Address
Individuals residing in Reynoldsburg, Ohio must provide certain documentary proof of residency in the city. It can be a rental agreement, property tax receipt, credit card statement, or any other kind of utility bill and easily apply for title loans.
Proof Of Identity
To get a car title loan in the city, a person must have a government or State issued ID card to prove their identity as a citizen of Reynoldsburg, OH. You can usually prove your identity with your driver's license or passport.
Pictures Of The Vehicle
Many title loan lenders require you to go through a vehicle inspection where they check the vehicle's condition and its market value.1 For that inspection, you'll be needed to submit the latest pictures of your vehicle.
Where Can I Use The Car Title Loan Amount?
Most title loan services were designed to help people with their sudden financial needs without making them go through the lengthy loan process of big financial institutions such as in a traditional bank loan.
These short-term loans are primarily intended to help people pay for their sudden personal and household expenses.1 Here are the most common ways how people of Reynoldsburg use their car title loan proceeds:
Common uses of auto title loans in Reynoldsburg, OH-:
Home Repairs

Medical Bills

Weekend Trips

Seasonal Expenses

Birthday or Anniversary Parties

Legal Expenses
What Are Auto Title Loans Based On?
Unlike other lending options, auto title loans are famous for having wider eligibility criteria where more preferment is given to a person's ability to repay and his car value rather than his credit history.1
Factors on which your vehicle's value is decided
Make and Model the Car

Brand of the Car

Condition of the Car

Equity in the Car
As long as you demonstrate a strong income and have a well-kept car to your name you can easily apply for a title loan and also get approved without any dilemmas.1
Generally, at 5 Star, you may get access of up to 75% of the vehicle's value.1
How To Pay Back My Title Loan In Reynoldsburg, Ohio?
At 5 Star, we focus on creating a straightforward loan process for customers where they don't need to wait long to receive their loan proceeds and won't face any burdens while paying back the same too.
Unlike other short-term loans ( such as a payday loan), auto title loans don't create a financial burden on the people while paying back their loans. Consumers can choose to pay their loans in 2 different ways:
Lump-Sum Payment
People who want to clear off their loan as soon as they can choose to pay back the whole loan amount in one go by making a single lump-sum payment
Monthly Payments
Consumers who want to keep it slow and don't like the stress of making a cash payment can choose a repayment plan and pay back the loan in smaller installments.4
In addition to offering installment loans at competitive rates, we take the customer experience one step further by providing them with multiple payment options to make their payments. Here are some of the most preferred options:
Visiting Their Nearest MoneyGram locations.

By Online Payment Applications

Credit and Debit Cards

Pay In-person At Our Featured Locations

By Mailing the Check to our premises
Can I get An Auto Title Loan Against My Car If It's on Finance?
Yes, You can!1
To be eligible for a car title loan in Reynoldsburg, a lender wants you to have a qualifying vehicle title, show a strong ability to repay, and have a decent amount of car equity.1
Now, even if you don't have full ownership, you'll most probably have a good amount of equity in the financed car. You can know how much equity you have by calling your loan agent and according to that applying for a title loan in Reynoldsburg.
Frequently Asked Questions
How long does it take to get money from a title loan?
It mostly depends on you! The faster you fulfill all requirements of the title loan, the quicker our team will process your loan request. Generally, customers can expect to receive cash money in their account within 24 hours of approval.2
Can I get a pink slip loan without a job?
You can! The 5 Star team offer title loans with loose credit qualifications where people with bad credit and unemployed individuals can easily apply and get qualified for a title loan.1
Applicants who are unemployed but receive income or compensation from other sources can use their bank statements to prove their repaying ability and may get approved for a title loan in Reynoldsburg, Ohio.1
Who keeps my car while I'm paying back the loan?
You can drive your car wherever you like.1
We know that many people love their rides. Therefore, we don't require you to submit your car to us for the loan period. You can borrow the money and payback in installments while keeping your precious vehicle with yourself.4
Does paying off a title loan early hurt credit?
No, unlike other credit loans, title loan companies do not dispatch your loan proceedings to the credit bureau.1 Although some lenders(not us) can levy prepayment penalties to pay early, your title loan payments do not have a significant impact on your financial credit.1
Why Should You Choose 5 Star Car Title Loans in Reynoldsburg, OH?
We at 5 Star Car Title Loans have made a rudimentary and smooth loan process where people don't have to wait for days, go through hard credit checks or fill in lengthy applications to get themselves a personal loan.