Title Loans in Riverside, California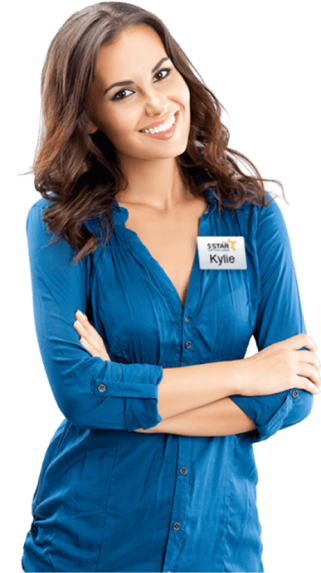 Customer Centered Service

Providing excellent customer service and a positive loan experience is 5 Star Title Loans top goal and we work tirelessly to make this happen for each and every customer.

Loans for Low Credit Score

We don't like turning away customers simply for having a bad credit score. We will work hard to get you a loan regardless of your bad credit.

Easy Application Process

We understand the urgency when getting a loan, so we offer simple options for applying. You can choose to apply either by phone or online.
Products

Car Title Loans

Payday Loans

Bad Credit Loans

Personal Loans

Online Title Loans

RV Title Loans

Process

Apply by phone or online

Complete all necessary requirements

Visit our local if needed

Get your money

Requirements

Car details

Personal details

Car title

Identification

References

Benefits

Keep driving your car

No prepayment penalties

No hidden fees

Quick funding

Personable service
5 Star Car Title Loans In Riverside, CA
Even though most of us do jobs, usually the pay isn't enough to cover our expenses. Reason being that most of our bills fluctuate: sometimes there's a big party or some month we did some home renovations!
And during these times you need a quick and fast lending option where you can get access to some extra money without waiting for long or getting tangled in a complicated application process.
While payday loans are famous to help out in these times, their rigid repayment schedules and high annual percentage rate can work against you and can create tension in the upcoming month.
That's why to help the people of Riverside county, 5 Star Car Title Loans offers easy and fast car title loans by which locals can fund themselves in a few steps and use the money for their personal needs.
Auto Title Loans in Riverside, California
An auto title loan is a personal loan that rather than using your financial credit uses your car title to secure and sanction the loan.1
The way a car title loan works is that the borrower approaches a direct lender temporarily and gives his vehicle ownership by getting a lien on his title and avail some fast cash to cover his needs.1
These collateral loans are known by various other names including pink slip loans, car equity loans, automobile title loans, etc. and here you only need to submit your car title which means you can drive wherever you want.1
What Do You Need to be Approved For Car Title Loans, California?
If you are looking to fund yourself using an automobile title loan, first you need to make sure that you satisfy certain conditions. While some details can vary many title loan lenders require you to fulfill these basic conditions:
Fundamentals To Be Eligible For Riverside Title Loans
Applicants should be 18 years or older while applying for the car title loan

Applicants need to be residing in Riverside, California and should have supporting documents for that.

Applicants must present a qualifying lien-free car title registered in their name.

Applicants should have a stable and constant source of income.
If you fulfill all the above conditions, you can reach out to your known lender and apply for car title loans in Riverside.
Requirement of Documents For Car Title Loans in Riverside
If you are looking to get an auto title loan in Riverside. Along with presenting a valid lien-free car title registered to your name you'll need some other documents too. Here is the complete list of documents you'll need while applying:
Car Title
In all auto title loans, your vehicle title is the main collateral on which the loan is based. So if you want to apply, make sure you have a clean and lien-free title of the car you are using.
Proof Of Identity 
For identification purposes, you will be needed to show a valid Photo Id with your face and name matching with other ids. It can be your driver's license or in some cases your passport too.
Proof Of Residence
To be eligible and get a local title loan, you should be residing in Riverside county and should have a document proving that. Many lenders do accept utility bill receipts, mortgage agreements, and property tax slips as proof of your local address.
Proof of Employment or Income
Your income proof shows how much money you earn and whether you'll be able to pay back the loan on time or not. That's why many lenders would like to know about your earning sources to determine your repaying ability.
Applicants use several things such as bank statements, pay stubs, compensation letters, or SSIs as proof of income and avail themselves of same-day cash.
Pictures of Your Vehicle
The actual loan amount is hugely dependent on your vehicle. And to determine that amount, finances will need you to go through a vehicle inspection where they will determine the market value of your car.
However, with 5 Star Car Title Loans, customers can save their traveling and waiting time by clicking multiple-angle photographs of their car (including VIN and Odometer reading) and mailing them to our team.
Several References
Some title loan companies need an extra step where they want you to provide some references too. These references can be either professional or personal and can also be from out of town.
How Much Cash I Can Get With Car Title Loans in Riverside?
Car title loans are secured loans with a smooth loan process where your financial credit history is not that much of a big factor when determining your eligibility and other loan terms such as minimum loan amounts and interest rates.1
Here are the 3 major factors that most pink slip loan lenders use while calculating the amount of loan proceeds you can access:
Ability To Repay The Loan
Along with having a clean and lien-free car title, lenders also need to be ensured that you will pay the money in the future in timely monthly payments.
Presenting a trustworthy income source means that you can repay the loan before the scheduled time and won't default which increases your chances of getting more money.
Your Vehicle's Equity
Usually, in a car title loan, the loan amount you want is altered according to the equity you surrender. So if you want more cash, make sure you should be using a car with more positive equity in it.
Your Car's Market Value
Several important lending terms including minimum loan amount, interest rates, and repayment period are influenced by the vehicle you are using and the current market value it has.
Here are some factors that we and many other lenders consider while calculating the market value of your vehicle1:
Car's Style Model, Make, and Brand
Year When The Car Was Manufactured
Present Condition
Modifications Of Any Kind
Odometer Reading
The 5 Star Car Title Loans team focuses to get individuals to avail the most money possible for their car and allowing them to access up to 75% of their car's market value.1
3 Easy Steps To Get Online Title Loans In Riverside, CA
With the fast and smooth title loans of 5 Star Car Title Loans, loanees can sit in their home comfortably and apply for a car title loan by following these simple steps.
Step 1: Fill Out An Application
The first thing you need to do to get a car title loan is to know whether you can get one or not. Start by going to our dedicated website and clicking on the apply online button.
You'll be prompted to a loan application form which will require you to share some basic details including your income, address, cell number, vehicle model, etc. This information will be used to determine your eligibility for the loan.1
Step 2: Submit the Request Documents
Once you are pre-qualified for the loan, our team will reach out and discuss all the necessary terms and conditions for the loan. Loan terms such as interest rates, minimum loan amount, and repayment terms will be discussed.1
Once you understand all the terms, you will be required to send in a few documents to confirm and verify your credentials.
Step 3: Get Final Approval And Recieve Money Within 24 Hours2
After the document verification, our team will reach out and take all your queries about auto title loans. You'll also receive a loan contract mentioning all the details of the loan.
Remember to go through it at least once before signing and sending it back.
Customers of 5 Star Car Title Loans can opt for multiple payment methods to receive their money within 24 hours or the same business day.2
What If I Want To Pay The Loan Back Early?
We understand that no one likes debt hanging over our heads and the first chance they get they will like to pay it off.
That's why to help our customers repay their debt easily and quickly, we have a simplified and smooth loan process where the borrowers can break down their dues into smaller installments and pay them back comfortably.
In addition to that, we don't charge any kind of hidden fees or prepayment penalties which means even if you want to pay back early, you can do that without any worries.4
Frequently Asked Questions
How long does it take to get money from a title loan?
The time and speed of the application are mostly depended on the applicant.2 The faster they fulfill all the requirements of the pink slip loan, the quicker their application will be processed. Often customers of 5 Star Car Title Loans can receive their loan money within 24 hours of the approval.2
Can I get car title loans in Riverside without a job?
It's very much possible to get a car title loan without having a traditional job.1
Auto title loans have a loose credit criterion1 which allows people who earn their living from different sources to apply and get qualified without any hassles.
Now if you make money from other sources such as worker's compensation, trust fund, pension funds, etc. You can use your bank statements, SSI letters, and pension award letters as income proof and get approved for a title loan in Riverside, CA.1
Who keeps my car while I'm paying back the loan?
Your car will stay with you during the whole process.1
The 5 Star executives know the emotional value every car owner has for their car. Therefore, we don't require them to submit their car during the loan period. Residents can borrow the money and pay it back in installments while driving their precious vehicle wherever they want.4
Does paying off a car title loan early hurt credit?
No, unlike other traditional loans, title loan companies do not relay your loan proceedings to the credit bureau.1 Even though some of them can levy prepayment penalties for paying off early, these loan payments do not have a substantial impact on your financial credit score.1
Why Should You Choose 5 Star Car Title Loans in Riverside, CA?
5 Star Car Title Loans have made a primal and slick loan process with no unnecessary complications. You don't have to wait for days, go through hard credit checks or fill in lengthy applications to get yours