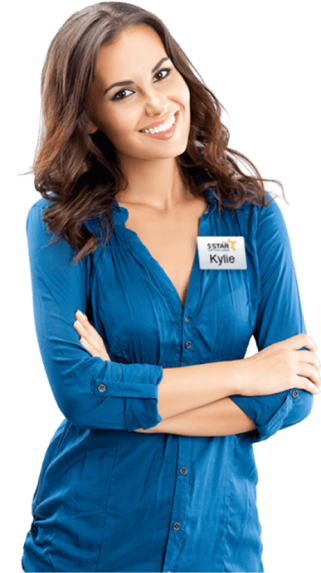 Customer Centered Service

Providing excellent customer service and a positive loan experience is 5 Star Title Loans top goal and we work tirelessly to make this happen for each and every customer.

Loans for Low Credit Score

We don't like turning away customers simply for having a bad credit score. We will work hard to get you a loan regardless of your bad credit.

Easy Application Process

We understand the urgency when getting a loan, so we offer simple options for applying. You can choose to apply either by phone or online.
Products

Car Title Loans

Payday Loans

Bad Credit Loans

Personal Loans

Online Title Loans

RV Title Loans

Process

Apply by phone or online

Complete all necessary requirements

Visit our local if needed

Get your money

Requirements

Car details

Personal details

Car title

Identification

References

Benefits

Keep driving your car

No prepayment penalties

No hidden fees

Quick funding

Personable service
5 Star Car Title Loans in Seattle, WA
The world is full of uncertainties. You never know when and where you might stumble upon a challenging time and fall into a financial pothole. And when you do, you are left with one ultimate option: to borrow money.
Usually, one tries to get a personal loan or a payday loan, but both of the said types come with a lot of exhaustion. While financial giants such as banks, credit bureaus and credit unions have a long waiting list and a hefty load of paperwork, Americans have one fast and convenient alternative: car title loans.
We at 5 Star Car Title Loans offer title loans for all those who are careening to get quick cash in a small span of time.1
What is a Title Loan?
A title loan is a short-term loan secured against your vehicle's title. A vehicle's title means the ownership of the vehicle. So, a borrower approaches the lender for money where the lender puts a lien on the vehicle title and gives the borrower the money.1
In short, we can say that car title loans are secured loans where the title of the car serves as collateral.1 It is a quick, easy and convenient loan which can help you get cash in even one business day.1
There are some other names that can be interchangeably used with car title loans. And these include pink slip loans, auto title loans, and vehicle equity loans. No matter what the name may be, a car title loan is designed to meet your immediate cash needs.2
Can I Keep Driving my Car?
While other financial institutions such as credit unions, major credit bureaus, banks and online lenders may ask you to deposit the collateral, we will allow you to use your car.1 5 Star Car Title Loans never asks the borrower to submit his car keys. We understand that in your tough times, you might need a mode of transportation and so, we don't ask you to give it to us as long as you punctually keep making the monthly payments.1
You can get the loan money once the loan is approved, and drive home in your vehicle!1
Getting a Title Loan is Easy! Three Steps and You Can Have Money in Your Hands!
5 Star Car Title Loans has laid out a simple three-step process with which you can easily get money in no time.2 We offer a completely online procedure so that you can apply online with your own ease.1
Step 1: Sign Up for the Inquiry Form
The first and foremost step is to apply online for a title loan. Once you have filled out a little inquiry form (which is an online application) on our official website, the loan proceeds.1
In the form, you will be asked to share your personal details such as name, address, income, in addition to your car details (make & model, odometer readings, etc.)1
It will take a few minutes to fill out the inquiry form, or if you are applying through a call, then representatives of 5 Star Car Title Loans will assist you in completing the application process.1
Step 2: Submit Documents
If you get preapproval for a title loan, our loan agent will get in touch with you and may ask you to submit the required documents.1 Please note that the sooner you submit the documents, the faster the loan process will become.2
After the submission, our team will verify the information.1
Step 3: Get your money!
Once the loan agent has verified the information and checked out everything, you will be contacted to discuss the loan terms and conditions. The loan agent will inform you about the minimum loan amount, interest rates, Annual Percentage Rate (APR), monthly payments, etc. All of these details will be incorporated in a loan agreement and upon signing that, you will get your money either in one business day or the same day.2
Can I Borrow Money or Apply for Title Loans With a Poor Credit Score?
5 Star Car Title Loans may give you a loan instead of your poor credit score. Title loans are determined by different factors. Although credit checks are not always required, there are some instances where it is needed.1
When you are about to apply for a loan, a credit check may be performed. Now, there are two types of credit checks: a hard credit check and a soft credit check. A soft credit check does not impact the applicant's credit.1
However, a hard credit check can. Since title loans sometimes require soft credit checks, your application may stay unaffected.1
There are different reasons behind this arrangement and the most important being the factors determining the title loan.1
There are various factors though the following two are the most important ones:
Income Of The Applicant
As with other loan inquiries, it is essential to consider the applicant's income during the loan approval procedure.1 An income proof can be anything ranging from pay stubs to bank statements that can evince your ability to repay.1
Equity left in your car
Another important factor in play is the equity left in your car.1 This is also vital in calculating the loan amount.1 If your ability to pay and the value of your car (clubbed together), seem enough, you may get a loan despite the bad credit.1
These two factors also determine the minimum loan amounts.1 Therefore, you may get a loan with a bad credit score.1
What Documents are Required for Loan Approval?
The list of requirements varies from state to state. Therefore, we advise you to make a checklist of all the documents that are needed in your state. To save you the hassle, we have created a list of all the necessary documents.1
To get a loan in Seattle, Washington, make sure that you have:1
A government-issued photo ID: A government-issued photo ID is essential for a car title loan in Seattle. Without it, the loan process won't move.1 It can be a driver's license or any other photo ID.1
Proof of income: You do not need to have a conventional 9 to 5 job for your proof of income. You need to show proof of income to demonstrate your ability to repay and for that, you can provide substitutes such as bank statements, pay stubs, account statements, etc.1
Proof of residency: A residency proof is required and it can include utility bills, mortgage/rent agreement, etc.1
A qualifying car title: One of the most important documents required is a qualifying car title that must be in your name.1
How Can I Repay Car Title Loan in Seattle, Washington?
5 Star Car Title Loans extend a wide variety of repayment options. We understand that people belong to different financial sects and have different modes of payment to offer. So, we have expanded the options which are a piece of cake!1
Modes of payment:
You can pay through your bank account automatically.
You can make monthly payments.
You can submit the amount by mailing your payment.
You are free to pay by phone as well.
The minimum loan amount will vary from applicant to applicant based on their ability to repay and car equity.1 The loan amount will be due every month on the same date that is marked in the agreement.4
Most auto title loans are short-term loans; however, they can be extended up to 3 years, and it is decided during the loan approval process.1
Are There Any Prepayment Penalties?
5 Star Car Title Loans reckons that you might want to pay off the debt as early as possible. We know there are various organizations that may charge you with hidden fees or penalties in case you pay off the loan early.4
However, while dealing with us, you do not need to worry about any of these things. We do not charge an extra fee or any hidden fees. And we do not levy prepayment penalties of any kind.1 So, you can pay off the loan amount whenever you feel like it.4
For What Purposes Can I Get a Title Loan in Seattle, WA?
Auto Title loans are usually given for personal or household purposes. It can be used to either pay bills or clear +the debt consolidation. Unlike any bank or credit union, you can easily get an auto title loan to solve your financial problems.1
 In Seattle, WA, you can get title loans for the following purposes:
To Pay Your Medical Bills.
Medical expenses usually are burdensome but you can cover them with a car title loan.1
Travel Expenses
One might hop on an emergency travelling where you need to buy train or air tickets. So, with an auto title loan, you can cover the expense.1
 Home repairs
Another purpose for which one can get an auto title loan is home repairs or renovation. It might be possible that you want to repair or renovate your house but a lack of money is acting as a hurdle.1
Funeral costs
An average funeral cost in the US can range up to $10 000 making the family indebted or short of cash. Therefore, applicants can take auto title loans to meet financial emergencies.1
What are the Benefits of 5 Star Car Title Loans?
The common practice of comparing lenders forces borrowers to search for the better option that provides more benefits. 5 Star Car Title Loans bring a gamut of benefits for people borrowing title loans.
Some benefits include:
Less Time Consuming
5 Star Car Title Loans will always assist you throughout the loan process that is why we try to keep the entire process easy, simple and viable. Once you are done with all the formalities like verification of documents and loan approval, you will be capable of getting the loan within 24 hours.²
Credit History Is Not A Problem
Unlike personal loan lenders and credit unions, there is no minimum credit score requirement when it comes to auto title loans.1
If you have low credit scores, you can still apply. Since these loans are based on two major factors and if you qualify, your credit report may not even be required.1 So, yes you may get a loan with bad credit scores.1
No Origination Fee and penalties
We are not sure about any other financial institution, but 5 Star Car Title Loans does not have any hidden fees. There is no origination fee, and there is no prepayment penalty. If you are ready to pay the loan amount early, we will be glad to assist you in that.2
Availability of Executive
Our executives are available 24X7. If you have any doubt or any queries, you are free to contact us. We will be glad to assist you and walk you through the complete process.1
Transparency
Rest assured, we offer complete transparency. We believe that you (the customer) should know everything that is related to the loans.
Therefore, we encourage you to read the guidelines carefully and make a decision after considering them.1
Completely Online Process
You can easily apply for a title loan sitting at your home through our website. We extend a completely online process that is convenient for you! Get your money in just three easy steps!
Looking for Quick Cash Options?
Apply for title loans with 5 Star Car Title Loans in Seattle
If you need instant cash and are looking for fast cash options, 5 Star Car Title Loans can be the right choice for you.1
You can contact us anytime and all your queries will be addressed. Feel free to contact us.1