Title Loans in Spring Hill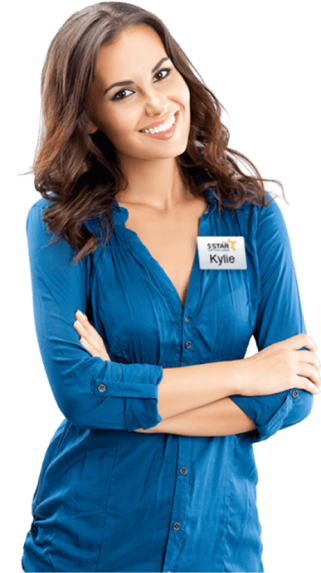 Customer Centered Service

Providing excellent customer service and a positive loan experience is 5 Star Title Loans top goal and we work tirelessly to make this happen for each and every customer.

Loans for Low Credit Score

We don't like turning away customers simply for having a bad credit score. We will work hard to get you a loan regardless of your bad credit.

Easy Application Process

We understand the urgency when getting a loan, so we offer simple options for applying. You can choose to apply either by phone or online.
Products

Car Title Loans

Payday Loans

Bad Credit Loans

Personal Loans

Online Title Loans

RV Title Loans

Process

Apply by phone or online

Complete all necessary requirements

Visit our local if needed

Get your money

Requirements

Car details

Personal details

Car title

Identification

References

Benefits

Keep driving your car

No prepayment penalties

No hidden fees

Quick funding

Personable service
5 Star Car Title Loans in Spring Hill, FL
Spent too much on outings this month, paid a lot of bills, or had to encounter some emergencies that burnt a hole in your pocket?
Whatever the case might be, at one point or another many of us have been in a situation where the money is gone and payday is still away. So, how to deal with that?
Fortunately, there exists an option where you don't have to deal with the hectic and lengthy process of traditional bank loans and have access to some quick cash to deal with the unexpected financial situations. Car title loans!
Title loans are one of easiest and quickest ways2 for people to avail cash1 and balance their financials till their next payday comes. At 5 Star Car Title Loans, we offer you convenient and easily manageable bad credit loan options1 to take care of all your financial needs.
What Is A Title Loan?
Title loans are secured short-term loans that allow the borrower to use their vehicle as collateral and avail instant money in exchange for lending their car's title.1
Often referred as vehicle equity loans and auto title loans, this easy and quick financing option is famous for two particular reasons:
Why Title Loans are So Famous?
Looser Credit Qualifications1
Your credit ratings and history are not necessarily required when determining eligibility of your loan application.1
Quick Approval And Instant Credit
A car title loan can be quickly approved and the amount is instantly credited into your current accounts, making the whole loan process simplest of all.2
How Car Title Loans Work?
Title loans work in various ways. They have been used for decades to help loanees obtain some cash in exchange for equity in their vehicle.
If you own a car, then it has a certain amount of equity that you can use to obtain the financial help you need.
When you avail of title loans in Spring Hill, FL, the vehicle's title is used as collateral for the amount and you'll be able to borrow cash based on your car's value and your ability to repay the loan instead of just on your credit history.1
Generally, you can get the amount credited into your account within one business day.2
Moreover, you can opt for multiple ways to payback the loan amount:
Single-Payment Loans: Full-payment of the principal amount along with the interest at the end of the agreed upon period.
Instalment Loans: The payment is broken down into smaller amounts and you can pay at regular intervals (normally monthly) depending on your lender.4
What Documents Are Needed For A Title Loan?
Along with your vehicle's title, there are a few documents that can help you to get your personal loans faster. Make sure you present these to speed up your loan approval process.
While Applying For A Title Loan , Make Sure You Have:
Proof of Income
It could be your bank statements, pay slips, or any other form of alternate income. Self-employed people can submit bank statements or tax forms, and people who receive a pension, SSI ,etc. can present their award letter too.1
Proof of Address
For availing of title loans in Spring Hill, FL, you will also need to present a piece of document that proves your address. Typically, a mortgage/rental agreement or a recent credit card statement can also work as proof of address.1
Latest Pictures of the Vehicle
When it comes to availing auto title loans in Florida ,we emphasise that you don't have to wait unnecessarily at any step. Just click photos of the back, front, and sides of the car and easily apply online at our dedicated portal.2
A Government or Florida-Issued ID
To get an auto title loan, you'll need to confirm your identity. A driver's licence issued by the state of Florida will do but in some cases, a passport can also be used.1
How Much Cash Can I Get With a Title Loan in Florida?
Auto title loans are collateral-based loans in which your loan eligibility and amount depends upon certain factors:
Income/Ability To Repay
Having higher income can allow you to have larger amounts of cash for your pink slip loans.
Value Of The Vehicle
A new, well-maintained, prestigious brand's car will fetch you higher amounts of loan.
Equity In The Vehicle
The more equity you own in your vehicle, the more you can lease and more money you can get for the title.
Generally in an auto title loan, up to 75% of the vehicle's value can be accessed.
How Long Does It Take to Get Approved For a Title loan?
It depends on how quickly you can meet up with the standard of the qualifications.1
If you have successfully gathered all the required loan documents required for the approval process, you can go ahead and give our team a call.2
Mostly our team expedites the process as fast as they can and ensure that the whole loan approval process is completed within 24 hours and you receive the loan proceeds within 3-5 hours of loan approval.2
How Can I Apply?
We focus on keeping the loan process for all the residents of Florida, easy and straightforward.
You can simply call us at (888) 309-0994 and find out your eligibility for getting a car title loan in Spring Hill ,Florida.
Easy steps for getting quick title loans in Spring Hill, Florida:
Fill out the Online Application
Once our team confirms your eligibility for an auto title loan, all you need to do is go on our online portal and fill out the application with some basic information.2
On the form, you would need to provide information about yourself and your cars such as the make, model, and odometer reading of the vehicle and your name and phone number.2
Upload Documents
Once you fill out the application, you'll need to submit all the required documents mentioned above.
Having a clear and free title of the vehicle can help you get the loan approved faster.2
Get the Documents Approved
We will go through all your uploaded documents and will try our best to provide you with the maximum loan amount possible for your precious vehicle.1
Sign the Contract and Get the Money
Once you qualify for the loan and are clear on all the conditions, sign the contract and 5 Star Car Title Loans will send the money to your bank account within 24 hours.2
What Do I Need to be Approved for a Loan?
To be quickly approved for online title loans in Florida 2, an individual:
Must be at least 18 years of age or older,
Have a  government-issued ID,
Have a car with a lien-free title in your name
Have a source of regular income to prove that you can pay back the amount.
Do I need Good Credit to Get a Title Loan?
Not Necessarily!
To be eligible for a car title loan, you need to have a good amount of equity in your vehicle and should also be able to provide proof of a reliable source of income.1
While a good credit score indicates a strong financial background and helps you to get the loan faster.2 It's possible to get a title loan even if you have bad credit.
Title loans are secured by the vehicle's title which means as long as you can prove your ability to repay the loan, you may also be financed with a poor credit.1
Additionally, title loans require very few credit investigations. Thus, they won't necessarily  have any impact on your credit score.1
Who Keeps My Car While I'm Paying Back The Loan?
At 5 Star Car Title Loans, we never require you to submit your car to get an auto title loan.
Instead, you will only need to submit the title of your vehicle on which a claim will be placed.
As long as you are paying timely instalments, you can freely drive your car anywhere you want and like.
When all of the loan amount along with interest is paid, the lien will be removed and you will get back the full ownership of your car.
Can I Get a Title Loan If I'm Unemployed?
Fortunately, You can!
Situations Where You Can Get Title Loan Without Being Employed1
Passive Income
To be approved for a car title loan, you don't have to necessarily be working somewhere. If you can show that you have access to funds in the form of investments or compensation, etc. you can qualify for an auto title loan.1
Accidents
If someone had an accident and is currently not working, he can show his bank statements or worker's compensation letter as proof of income and take the benefit of auto title loans to handle the upcoming bills.
Can I Get a Title Loan if the Car is Not Paid Off?
Yes,it's possible.
Title loans are known to be more flexible and there are situations where a vehicle does not necessarily have to be entirely paid off before its title can be used as collateral.1
Car title loans are generally based on the ability to pay back the loan and the equity in one's car.
Thus, even if you are financing your car, you'll have a good amount of equity in the vehicle.
By showing enough equity and a reliable source of income, it's possible to get online title loans, even for people who have pending payments on their car.
Will My Car Be Taken From Me?
Only if you fail to make the payments.
A car title loan includes giving your vehicle's title to the lender. And as that title is used to lend money to the borrower, in case of a payment failure, the loan company can legally take your car.
As long as you make the loan payments, you don't have to worry about your car being seized and can drive anywhere you like.4
Is There a Prepayment Penalty?
None whatsoever! We understand a person wants to get out of his debts as soon as he can. Therefore, we impose no such prepayment penalties and you can easily repay your loan amount whenever you want.4
At 5 Star Car Title Loans, we encourage our customers to pay on time to help them avoid any additional charges.
How To Repay My Title Loans in Spring Hill?
No one likes to have pending debts to their name. Thus to help our customers, we offer multiple and easy ways to pay back your loans.
Credit Card/Debit Card
Connect with our team and easily pay using your credit/debit cards via your smartphones.
Online Payments
Use various online payment and money transfer methods to pay your instalment easily and on time.
Cash Payments
You can also make contact and visit us to submit your payments and have a nice face-to-face interaction to solve your queries.
Unlike the long and tiring payday loans, in title loans you can easily opt for any repayment plan that is convenient for you and on top of that, the payment period can also be extended.4
Advantages of Using 5 Star Car Title Loans
Here are some benefits you'll enjoy when you opt to choose 5 Star Car Title Loans in Spring Hill
Instant Cash
We work to complete the whole process as soon as possible and send you the funds you need urgently for your personal needs. The whole process is completed within 24 hours and within 3-5 hours of loan approval, you can expect the money into your current account.2
No Hidden Fees
We focus on keeping all our loan application processes transparent and you'll never have to pay any additional or hidden charges when opting for 5 Star Car Title Loans for emergency loan needs.4
Easy Online Process
You don't have to go anywhere or face any inconvenience, simply get in touch with us from our online portal and get some instant cash for you.
No Vehicle Requisition
Just because you gave your car's title doesn't mean there are any restrictions imposed on you. We don't withhold any cars and only use them as a guarantee for ownership, you can get money against the title and still freely drive your car with full authority.
Simplified Loan Process 
Our qualification criteria are very simple and do not depend on just your credit history. As long as you have the vehicle's title and a reliable source of income to pay back the loan, anyone can get personal loans for bad credit too.1
Convenient Payback Schemes
You can pay back the whole loan amount in a single payment or can break down the payments into multiple instalment plans according to your convenience without any hassle at all.4
Do You Need Some Instant Cash?2
To be adequately prepared for all your cash emergencies, it's better that you become aware of whether you are eligible for a title loan and how much you can get.
If you have any other queries or want to check your loan