Title Loans in Sterling Heights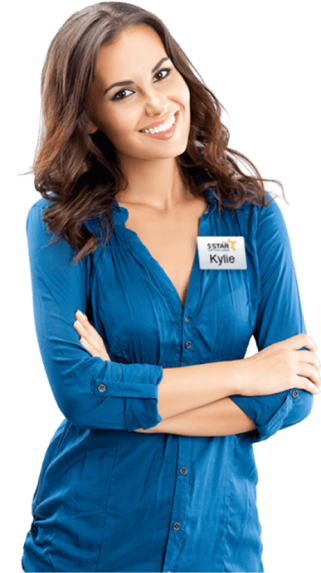 Customer Centered Service

Providing excellent customer service and a positive loan experience is 5 Star Title Loans top goal and we work tirelessly to make this happen for each and every customer.

Loans for Low Credit Score

We don't like turning away customers simply for having a bad credit score. We will work hard to get you a loan regardless of your bad credit.

Easy Application Process

We understand the urgency when getting a loan, so we offer simple options for applying. You can choose to apply either by phone or online.
Products

Car Title Loans

Payday Loans

Bad Credit Loans

Personal Loans

Online Title Loans

RV Title Loans

Process

Apply by phone or online

Complete all necessary requirements

Visit our local if needed

Get your money

Requirements

Car details

Personal details

Car title

Identification

References

Benefits

Keep driving your car

No prepayment penalties

No hidden fees

Quick funding

Personable service
5 Star Car Title Loans in Sterling Heights, MI
Financial problems are inevitable; sooner or later they entrap us. Some unanticipated expenses can seriously affect our budget leaving us no other choice than to ask for money.
While turning to bank loans is a popular option for people of Sterling Heights Michigan, getting a hold of a long-term loan such as a bank loan can turn into a long and laborious process.
Therefore, short-term financing options such as car title loans in Sterling Heights Michigan become a better and more rational decision. To help the people of Michigan meet their short-term financial needs, 5 Star Car Title Loans presents easy and simple car title loans.1
What Are Car Title Loans?
Car title loans are short-term financial loans secured against collateral. The title loans use the borrower's car title as collateral in exchange for which funds are given.1
The lender directly puts a lien on the car title and lends money in exchange.1 Great thing about these loans is that you don't have to submit your car to get the loan. You can easily get the money within 24 hours2 and use it for your personal needs.1
Basic Requirements For Getting Car Title Loans In Michigan
A set of requirements need to be met if you wish to apply for car title loans in Michigan and to do so, you must:1
Have a Qualifying Car

Have a steady source of earnings

Must be of 18 years or above
Necessary Documents For Getting A Title Loan In Michigan
It is true that to get a title loan, you do not need to check a long list of requirements, however, there are some essential documents that need to be shared. In Michigan, you should have the following basic documents in order to qualify for the loan:1
Vehicle Title:

A qualifying vehicle title is a must for getting a title loan. You must have a clear title with no lien on it.

Proof Of Income:

You can share your bank statements, pay stubs, tax returns, or Sterling Heights similar documents that prove you have a constant flow of earnings.

Proof Of Address:

Your need to show that you are a resident of Michigan and this can be done by sharing utility bills, credit card bills, or your mortgage/rental agreements.

ID Proof:

Another thing needed for title loans in Sterling Heights Michigan is a valid government-issued ID card. It can include your driver's license, your passport, or any other government ID with your photo on it.

Photographs Of The Vehicle:

The title loan lenders will need photos of your car from all angles to know the present condition of the vehicle.
Online Title Loans In Sterling Heights, Michigan
With 5 Star Car Title Loans, funding yourself becomes a pain-free process. You can easily avail a title loan in Sterling Heights, Michigan in just three short steps.1
Step 1: Apply Online
Visit our official website and click on the apply online button. You will see an online loan application pop up. Fill out the form with your personal and car details.1
Alternatively, you can call us and one of the loan agents will help you in completing the form.1
Step 2: Turn In Some Documents
Once you have completed the form, you will get conditional approval based on the information obtained. However, the final approval is subject to the information verification through pending review. For that, we will request you submit some required documents.1
Step 3: Get Your Money!
After your documents have been reviewed and assessed, you will get the final loan approval. Followed by approval, a loan officer will share details of the estimated minimum loan amounts, actual loan amount, monthly payments, Annual Percentage Rate, and interest rates.1 
Although we know our consumers are proactive, still we encourage consumers to give attention to loan terms & conditions and read everything carefully.1
Once you have confirmed the information, sign the loan contract and you may get your money in one business day.2
Various Methods To Receive Title Loans
We know that during a sudden cash crunch situation you will want to get the loan money fast and without any hassles. There are a variety of methods through which you can easily collect your funds. These methods include:
Direct deposit

Cash

Mailed check

MoneyGram locations
What Are The Ways Of Loan Repayment?
Since other personal loan types such as payday loans have just one way to be paid off, the story with a title loan is different. Offering the same ease as receiving a title loan, we ensure that our customers stay comfortable while making the payments. 
You can smoothly make the payments through:
Your bank account

The closest MoneyGram locations

Through mailed check

Through a mobile application

Credit or debit card
How Much Cash Can I Get with a Car Title Loan?
Certain deciding factors play a vital role when car title loan amounts are calculated. These factors are not the same for every individual and hence, the minimum loan amounts vary for every case. So, your loan amount will be determined after considering this three factors:1
To demonstrate your ability to repay, the lender looks into your income and the debt you owe along with the monthly expenses you have. The motive behind this is to ensure that you will be able to make the monthly payments.1
Since the loan is sanctioned against your car, the equity value matters. The amount of money will be affected by the amount of equity left in your car.1
The overall condition of your car, the vehicle year, the mileage, and the model defines the car's market value.1
When giving a title loan, these three aforementioned factors are calculated. 5 Star Car Title Loans can lend a loan up to 75% of your car's value.1
Can I Apply If I Have Bad Credit?
Yes, you may get a loan even with a bad credit history. Unlike traditional bank loans, the title lender's credit criteria do not focus on credit history. Although sometimes a routine credit check might get performed, it will in no way affect your eligibility.1
Since these loans are decided by three factors: your ability to pay-back the loan, your car's equity value, and your car's market value, low credit scores are not harmful when applying for a title loan!1
Does My Car Need To Be Paid Off In Order To Get A Title Loan In Sterling Heights, Michigan?
It is completely fine if your vehicle is not completely paid off and you can still qualify for a title loan. Since these loans are based on the equity left in the vehicle, it does not matter if you are yet to make some more payments to fully pay off the vehicle.1
Even if you are making payments on it right now, it might have some equity, and that is what matters to the lenders.1
Car Title Loan With No Prepayment Penalty
You are most welcome to pay your loan early with 5-Star Car Title Loans without worrying about any hidden fees or prepayment penalties. Be free to make early payments and avoid additional finance charges!4
What If The Title Is Not In My Name?
Since having a qualifying title in your name is one of the primary requirements, you cannot get a title loan if it is not in your name. Nonetheless, there is a solution: you can get the title transferred in your name and then apply for a loan.1
To get the title transferred, follow these steps:
Visit the Michigan DMV:

Make sure to visit the nearest DMV office and fill out the title transfer request form.

Carry Necessary Documents:

When you visit the DMV, double-check to carry important documents such as vehicle registration, your driver's license, and your VIN.

Make Payment:

Submit the documents for verification along with the title transfer form and make payment via cash.
After the whole process is over, you will be informed when the title gets transferred to your name. Once your name gets on the title, you can then apply for a title loan.1
How Do I Know My Personal Information Is Safe With 5 Star Car Title Loans?
You do not have to worry about your information as it will be absolutely safe with 5 Star Car Title Loans. Except for the loan process, your sensitive data is not used or shared in any manner whatsoever.
Once the whole process gets completed, we delete all the files related to your case.
What Can Funding From a Title Loan Be Used for?
Just like some lenders service student loans for education & tuition costs, these title pawns are used for personal reasons. The loan proceeds from title loans in Sterling Heights are intended primarily for personal and household purposes. Some of the expenses that can be covered with car title loans include:1