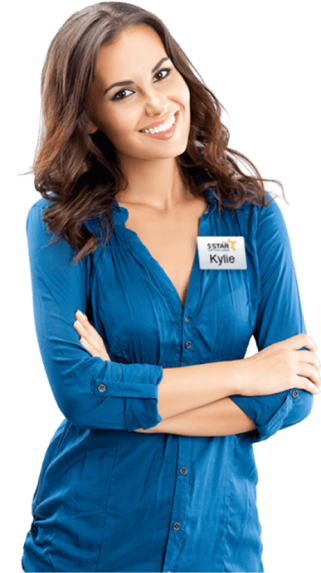 Customer Centered Service

Providing excellent customer service and a positive loan experience is 5 Star Title Loans top goal and we work tirelessly to make this happen for each and every customer.

Loans for Low Credit Score

We don't like turning away customers simply for having a bad credit score. We will work hard to get you a loan regardless of your bad credit.

Easy Application Process

We understand the urgency when getting a loan, so we offer simple options for applying. You can choose to apply either by phone or online.
Products

Car Title Loans

Payday Loans

Bad Credit Loans

Personal Loans

Online Title Loans

RV Title Loans

Process

Apply by phone or online

Complete all necessary requirements

Visit our local if needed

Get your money

Requirements

Car details

Personal details

Car title

Identification

References

Benefits

Keep driving your car

No prepayment penalties

No hidden fees

Quick funding

Personable service
5 Star Car Title Loans in Tuckahoe, Virginia
Are you in a financial need and require urgent money? 
A car title loan can be a reasonable option to acquire money in a short time. Many Tuckahoe locals have found title loans to be a great help when they needed immediate same-day money2 due to their simple and quick application procedure.
At 5 Star Car Title Loans in Tuckahoe, VA, we recognize how stressful it may be in any situation, whether it be dealing with unforeseen costs or a medical emergency. 
Our hassle-free auto title loans can help you acquire the money you seek when you need it, thanks to our simple application procedure and flexible payment choices.
What is a Title Loan & How It Works in Tuckahoe, VA?
Title loans are a kind of secured loan that requires you to use your car's title as collateral for loan approval. Though the lender will hold the title of your car until you completely repay the loan amount, you can still use your car on your own terms.1
The good thing about title loans is they are not complex as traditional loans and may approve within the same day.2 All you need for a title loan is a car title on your name, should be 18+ of age, and proof of stable income (not necessarily a regular job).
How Much Money Can I Get with a Car Title Loan?
Wondering how much cash you can get with a car equity loan?
There are different sets of rules & requirements that determine the title loan value.1 These requirements vary based on your residence state and the lender you choose for the title loan.
Factors that are generally considered to determine how much you can get with a title loan are:
Car's Market Value
Though there are multiple factors involved, you may get an estimate of the minimum loan amount just by looking up your car's current value. Checking the value of the used car is the first step in figuring out how much cash you can obtain.
If you apply for an auto title loan in Tuckahoe, Virginia, you can avail yourself up to 75% of your car's worth.1
Car Equity
To determine the amount of loan you can get with a title loan car's equity plays a crucial role. For instance, if you had a car that is in good condition and is worth $8,000 as a trade-in but you still owe $4,000 on it, your actual value would only be $4,000 ($8,000 – $4,000 = $4,000).
Ability To Repay The Loan 
Your ability to pay back the loan determines how much money you will get with a car title loan.1 You need to show your income proof (be it a job, side income, retirement pension, etc.). Your title loan lender needs to assure you that you are capable of paying monthly installments.1
How Easy is it to Get a Car Title Loan in Tuckahoe, VA?
We believe in providing complete flexibility to our customers when they apply for a car title loan in Tuckahoe, VA.All you need to do is follow three simple steps that we have provided below:
Apply Online/ Visit Local Branch/ Call Us
With 5 Star Car Title Loans, it's quite easy to get title loans in Tuckahoe, VA You can simply apply online using our online portal, choose to visit our nearest branch, or just call us at (888) 309 0994.
Submit Required Documents
During the next step, you have to provide a list of documents (as we have mentioned above). It lets us determine the credibility of the applicant. The sooner you submit documents the earlier you get money. 
Collect Your Money
Once you get qualified for a car title loan in Tuckahoe, VA you may have to sign a contract. We advise our customers to read the contract paper carefully before signing. You can expect to receive the loan amount within 24 hours.2
Car Title Loan Requirements In Tuckahoe, Virginia?
When it comes time to apply for a car title loan in Tuckahoe, having the necessary paperwork on hand could make the process go more smoothly. 
Generally, lenders want evidence that there's not a big lending risk and that you can afford the loan. And for that, they can ask for certain documents, and check out the list to be prepared beforehand.
1- Vehicle Papers 
This is the fundamental prerequisite for any kind of title loan. You will have to demonstrate ownership and the no existence of any liens on the title.
2- Proof of Identity
Federal law requires lenders to verify borrowers' identities before offering a car title loan in Tuckahoe, VA. A driver's license, passport, U.S. visa, or other forms of official identification with your picture and name should be sufficient for the majority of cases.
3- Proof of Income
Before providing you with a fast title loan, lenders want to make sure that you have the means to pay back the loan.1A list of documents that you can provide as proof of income are:
Tax returns

Recent pay stubs

SSI Statements

Pension papers

Retirement account statement
4- Proof of Residence
Lenders are mandated by law to get information and documents for your residence. You can provide a proof of residence in multiple ways:
Utility bill

Mortgage statement

Lease agreement

Credit card or bank statement

Property tax bill

Medicare benefit statement

Homeowners insurance policy
5- Photographs of Your Vehicle
To calculate the worth of your vehicle many lenders prefer in-person examination. However, with 5 Star Car Title Loans you liberty to submit photographs of the vehicle online.  
6- References
A list of references who can testify to your reliability and character will be the last requirement you need to provide. Your references for a car title loan in Tuckahoe, VA can be either personal or professional or both.
Get a Title Loan and Keep Driving Your Car!
There have been a lot of myths about loan applicants not being allowed to drive their cars while paying off the loan. However, the truth is your car's title can be used as collateral and your lender will only put a lien on it.1
When your loan gets approved by 5 Star Car Title Loans you can take your car back with you along with the approved amount and use it as you may like. 
Once you are done paying all your installments you will get the car title back in your name.
Can I Apply for Car Title Loans 100% Online Without In-person Inspection?
When you apply for  5 Star Car Title Loans in Tuckahoe, Virginia, you don't need to set aside time for an in-person car inspection. Instead, you can simply take a few pictures of your vehicle and submit them to us.
Make sure to take images of your car from multiple angles that cover both interior and exterior of the vehicle to ensure the photos are as effective as possible.
It helps us to determine the current condition of your vehicle online without enforcing an in-person inspection.
Do I Need To Have a Job for Tuckahoe Title Loans ?
We all experience monetary hardship that makes us urgently require money. Going for a traditional lender in those scenarios can sometimes be quite unpleasant, especially if you don't have a job at that time.
With 5 Star Title Loans you can still get a loan with no regular job, However, providing a regular source of income is a must to justify that you are capable enough to pay back the loan.
What Can You Use Proceeds From Online Title Loans for?
There's no specific set of rules for how you can use the title loan amount.1 Title loans are designed to help you in times when you require cash on an urgent basis.1 People have been observed to use title loans for the following purposes:
Medical emergencies

Renovating house

Wedding & funerals

Vacations & trips

Paying off Credit card bills

Cosmetic or dental procedures
Why You Should Get an Auto Title Loan with 5 Star Car Title Loans?
Unexpected financial emergencies leave you anxious. The most crucial thing you can do in this situation is to thoroughly weigh your alternatives because picking the wrong lender will just add to your stress.
At 5 Star Car Title Loans, we understand our customers' needs and strive to provide them the best experience with title loans in Tuckahoe, Virginia.
What Separates us From Others?