Remember the Brave Men and Women – Memorial Day 2020

As Memorial Day weekend approaches, we begin planning outdoor barbeques and ways to celebrate with friends and family.
Most people and towns remember those soldiers who fought for us with festive parades, flags, picnics or barbeques in the park and visits to the cemetery with flowers or wreaths.
5 Star Car Title Loans Remembers the brave men and women who gave their lives for our country.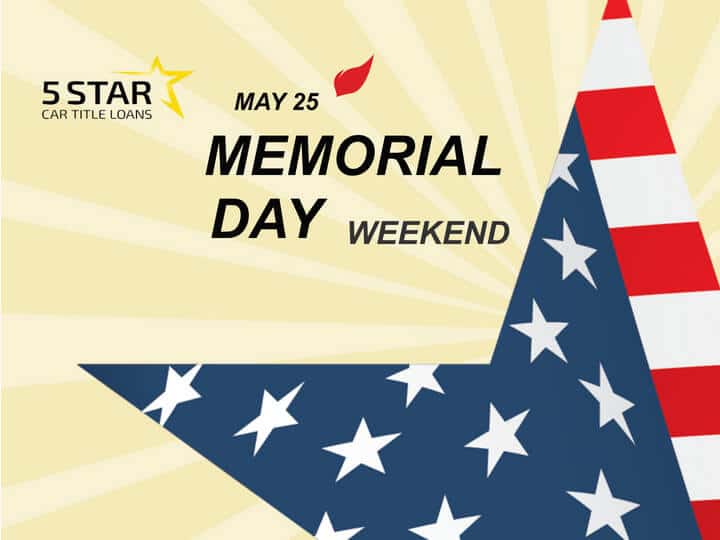 We hope your Memorial Day weekend is nice and relaxing.
"I believe our flag is more than just cloth and ink.
It is a universally recognized symbol that stands for liberty, and freedom.
It is the history of our nation, and it's marked by the blood of those who died defending it."
– John Thune