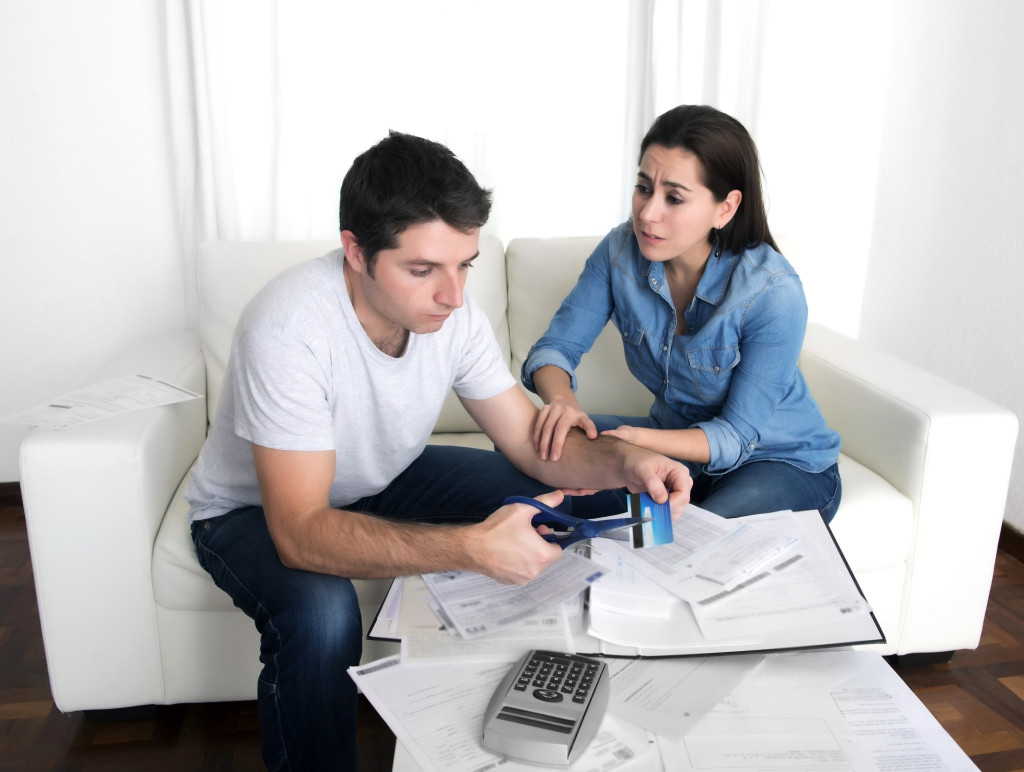 You know what it means to feel the pressure of debt, it keeps you awake at night, you turn restlessly in your bed; this kind of pressure is a no go for anyone! For me, debt became a disease and I had to find a cure.
Now I'll try to share with you my way of treatment and I'm proud to say that I got debt cleared out of my system for the past 2 years.
At a certain point of life, everyone struggles with debt. Whether it's a credit card debt, a student loan, a mortgage, or a personal loan. We all need money, sometimes for things we can't afford but are necessary or so we tell ourselves.
What you need to do is to stop making excuses, it doesn't matter how much you earn, if you set your mind to it and stick with the plan I'm going to show you, you too can be debt free!
How To Get Out Of Debt?
Well that's the million dollar question!
Getting out of debt is not a simple process. But with the right tools and motivation you can do it too!
The average debt of an American household stands at about $15,611, whereas if you look at student loans or mortgages the debt rises exponentially, up to $155,192 for an average mortgage.
Therefore, the process of paying off the debt should be carefully planned and executed to the smallest detail.
I Know The Stats, What Should I Do?
As with anything worth doing, prepare yourself for a difficult task. A few hacks can make the task a bit easier.
Create a Winning Plan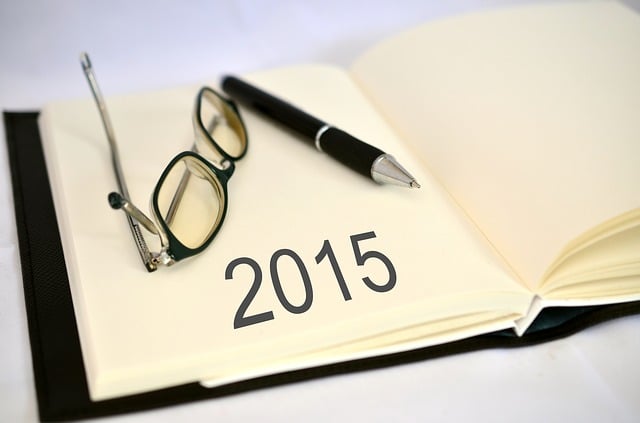 You know the saying: "People plan, God laughs"? Not in this case!
Planning your financial freedom of debt is the single most crucial thing to do. Once you acknowledge the fact that you need to make a change, you make the first step towards recovery.
In the process, you will learn your bad spending habits, what to avoid and what to do. My best offer to you is dig in and do the research.
One of the greatest tools for research is… you got it! Google. Let your imagination go, search everything that can relate to debt, a great example is this article about a single mother that made it out of a huge debt!
Another great tool is the simple Excel chart that helps you control you income and expenses, which will help you reduce your debt. You can make one on your own or here's the one (click here to download budget-table.xls) that I work with.
Finally, set yourself clear goals with a clear deadline.

Set Milestones
Nothing makes a task seem simpler than breaking it down to pieces.
Start Budgeting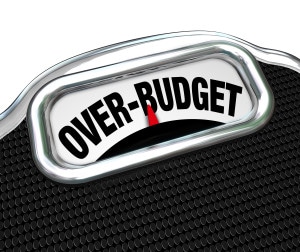 You have to do this, not only to manage your debt but to manage your finances. Debt payoff and budgeting is just like dieting. Not only you need to make the first effort to lose weight but you need
to maintain it as well. You know that being over-weight can ruin your health and most of you are aware that debt can get your blood-pressure going through the roof just like an excessive 50 pounds. There are many tools that can help your manage your income vs your expenses. The most basic and my personal favorite is the simple Excel chart that helps you watch your income and expenses.
Solutions That Make You Say: "What?!"
There are several solutions that I found that can make you get rid of debt faster!
Concentrate your debt into one place – fighting on one front is easier than fighting when being surrounded.
Most of our debt is spread around several credit cards and personal loans, each card has its own interest rate, some higher some lower. And the personal loan has its own interest rate as well.
Let's say you have 3 credit cards and 1 personal loan:
$3,200 of debt with 12% APR
$2,400 of debt with 9.4% APR
$4,800 of debt with 11% APR
And a personal loan for $5,200 with 8% APR
It means you have 4 different expenses each month that you need to account for. There are 3 ways to close your debt more efficiently.
The first one is to try to close the debt with the highest interest rate, in our case it's the first credit card
The "Snowball" method, lose the smallest amount of debt you have while maintaining the minimum payment of the larger ones. After you're done with the first, concentrate everything on the second one and so on.
Close all the debt at once with 1 loan. The sum of the debt in the example is $15,600. Get a loan for that amount and close all the other debts. Now you'll have only 1 expense to account for, try to negotiate the best interest rate possible. If you'll get a 10% APR loan for 15,600 it'll leave you with basically the same amount of APR as shown above, but the expenses will be easier to manage.
Stop Using Your Credit Cards as Much!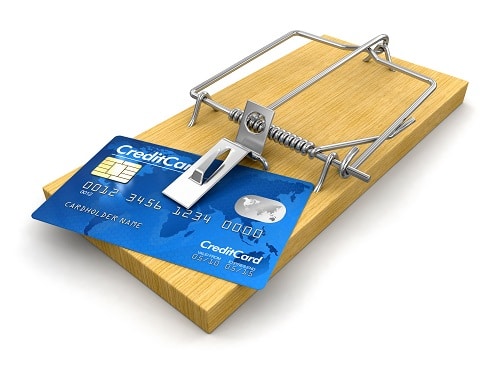 Credit cards are a honey trap. While hard earned cash when spent is noticed right away by the weight of your wallet, that plastic card always remains the same. Start using cash, you'll be able to account for all what comes out of your pocket, and that's how you'll stop spending on things you don't really need.
Change Your Attitude Towards Money
Many of us say that we work hard and the money we earn is spent to reward us, it may seem right at the moment, but think about your future.
Set challenges
There are several money challenges that you must have heard about:
The 52 week challenge – Save each week the equivalent amount for a year, for example the first week you save $1, the second week you save an additional $2 and so on.
The Reverse 52 Week challenge (my personal favorite) – The same as the challenge mentioned about, however you start by saving $52 the first week and decrease the amount each week. The reason I like it better is because you see results straight away. In the first 6 weeks of this challenge you save $307 instead of just $21 with the regular 52 week challenge.
The shopping ban – We all love to pamper ourselves, if we feel sad we want to treat ourselves with something new. STOP! Set yourself a goal that you don't buy anything for 6 months, except essential items such as groceries, personal hygiene items, and some basic clothing items, and you'll be surprised by how much you'll be able to save.
Be Happy With Less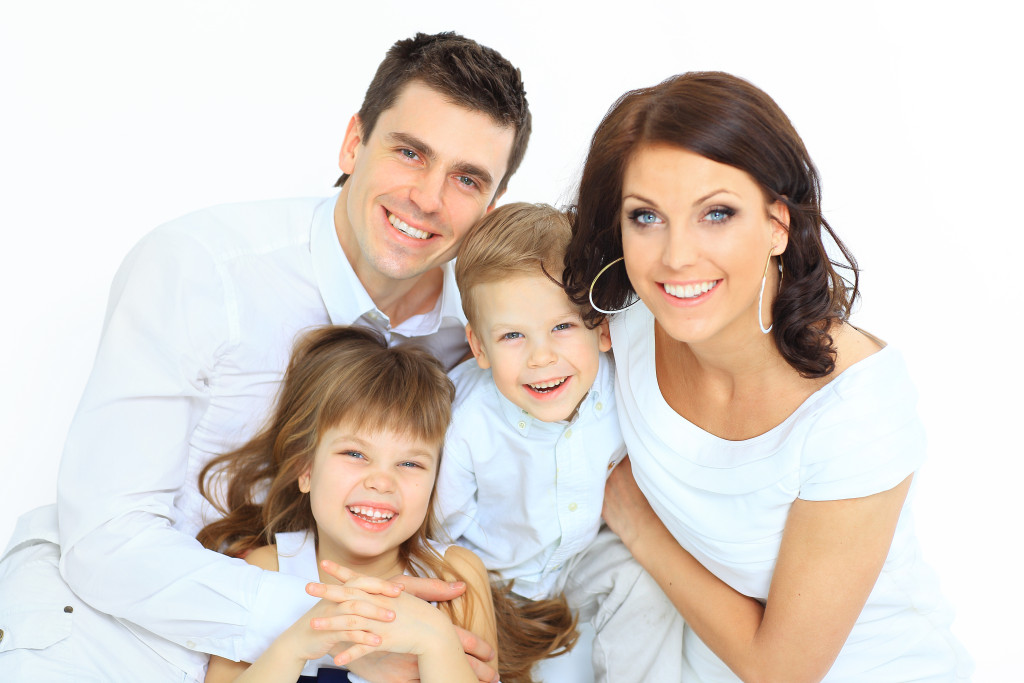 This is the bottom line. You don't need more things, a bigger house or a newer car to be happy.
Your financial security and stability will make you happier more than a new Porsche, and you can quote me on that!