Title Loans in Amarillo, 79109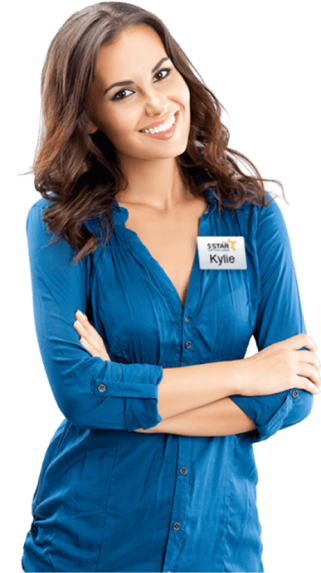 Customer Centered Service

Providing excellent customer service and a positive loan experience is 5 Star Title Loans top goal and we work tirelessly to make this happen for each and every customer.

Loans for Low Credit Score

We don't like turning away customers simply for having a bad credit score. We will work hard to get you a loan regardless of your bad credit.

Easy Application Process

We understand the urgency when getting a loan, so we offer simple options for applying. You can choose to apply either by phone or online.
Products

Car Title Loans

Payday Loans

Bad Credit Loans

Personal Loans

Online Title Loans

RV Title Loans

Process

Apply by phone or online

Complete all necessary requirements

Visit our local Vehicle Inspection Center if needed

Get your money

Requirements

Car details

Personal details

Car title

Identification

References

Benefits

Keep driving your car

No prepayment penalties

No hidden fees

Quick funding

Personable service
Nearest Locations
Title Loans for Bad Credit in Amarillo
When it comes to financial emergencies, bad credit can make it challenging to secure a loan. However, in Amarillo, TX, there is an option that can come to your rescue – title loans for bad credit.
These loans are designed to provide quick cash solutions without placing much emphasis on your credit score. So, if you find yourself in a tight spot and need immediate funds, title loans can be a viable option.
Title loans work by using the title of your vehicle as collateral for the loan. This means that even if you have bad credit or no credit history at all, you can still be eligible for a title loan as long as you own a vehicle outright.
The lender will hold onto the vehicle's title until the loan is fully repaid. One of the significant advantages of this type of loan is that it allows individuals with bad credit to access much-needed cash when traditional lenders may have turned them away.
In Amarillo, 5 Star Car Title Loans offer title loans for bad credit. We have straightforward application processes and require minimal documentation compared to traditional banks or financial institutions.
You will need to provide proof of ownership for your vehicle, such as the title or registration document, along with some form of identification and proof of residency. The lender will then assess the value of your vehicle and determine how much they are willing to lend based on its worth.
Keep in mind that while these loans offer quick access to cash without focusing on your credit history, interest rates may be higher than those offered by conventional lenders due to their riskier nature. Overall, if you find yourself facing unexpected expenses or financial hardships in Amarillo despite having bad credit, a title loan could provide you with quick relief.
By leveraging the value of your vehicle as collateral, these loans allow individuals with less-than-ideal credit scores to obtain necessary funds swiftly and efficiently. Nonetheless, it is crucial to carefully consider repayment terms and interest rates before committing to a title loan, as defaulting on payments could result in the loss of your vehicle.
What are The Benefits?
Title loans in Amarillo, TX offer a range of benefits to those who may be facing financial difficulties or have poor credit. The flexibility and accessibility of these loans provide a lifeline for individuals who may require quick cash without the hassle of a traditional bank loan.
One significant benefit of title loans is their simplicity and ease of application. Unlike traditional loans that often require extensive paperwork and credit checks, title loans in Amarillo can be obtained with minimal hassle.
All you need is a clear title to your vehicle, proof of residency, income verification, and identification. This straightforward process ensures that you can obtain the funds you need swiftly without unnecessary delays.
Another advantage of title loans is the ability to retain possession of your vehicle while using it as collateral. Many individuals rely on their vehicles for commuting to work, running errands, or simply getting around town.
With title loans, you don't have to worry about surrendering your vehicle during the loan period. You can continue using it as normal while still having access to the cash you need.
Moreover, unlike traditional bank loans that typically require an excellent credit score, title loans are accessible even for those with bad credit or no credit history at all. This opens up opportunities for individuals who may have been turned away by traditional lenders due to their financial circumstances.
With title loans in Amarillo, your credit history doesn't hold as much weight as the value of your vehicle. The benefits offered by title loans in Amarillo make them an attractive option for those facing financial challenges or struggling with bad credit.
The simplicity and ease of application, coupled with the ability to retain possession of your vehicle while borrowing against its value make these loans an accessible solution for many individuals in need of quick cash. Whether it's unexpected expenses or temporary setbacks that require immediate attention, exploring title loan options could provide a viable financial lifeline in times of urgency.
No Credit Check Loans
When it comes to obtaining a loan, having bad credit can make the process incredibly difficult. However, for those in Amarillo facing this predicament, there is a glimmer of hope in the form of title loans that do not require a credit check.
These loans provide a lifeline to individuals who may have made financial mistakes in the past but are looking for an opportunity to rebuild their credit and get back on track. One of the most significant advantages of no credit check loans is that they allow individuals with poor credit scores to access much-needed funds without being judged solely based on their credit history.
Traditional lenders often rely heavily on credit scores when deciding whether or not to approve a loan application. This can be disheartening for those with bad credit, as they are often automatically disqualified from receiving financial assistance.
However, with no credit check loans, lenders focus more on the value and condition of the vehicle being used as collateral. As long as the vehicle has sufficient value and meets the lender's criteria, borrowers have a fair chance at getting approved.
In addition to providing an opportunity for individuals with bad credit scores to obtain funds, no credit check loans also offer other benefits worth considering. Firstly, these loans typically have quick approval processes and can often be processed within hours or even minutes.
This is especially crucial in emergency situations where time is of the essence and waiting weeks for traditional loan approvals is simply not feasible. Moreover, since these loans are secured by collateral (the vehicle's title), lenders typically offer more flexible repayment terms compared to unsecured personal loans or payday loans.
Borrowers may find themselves with lower interest rates and longer repayment periods that are easier to manage without putting additional strain on their finances. No credit check loans present a viable option for individuals in Amarillo who face difficulty obtaining traditional financing due to poor credit scores.
These loans not only provide access to much-needed funds but also offer flexibility in terms of approval and repayment. It is important, however, to carefully consider the terms and conditions of the loan and ensure that repayment can be managed comfortably to avoid any negative consequences.
Conclusion
Title loans can be a viable option for individuals in Amarillo, TX who are facing financial challenges and have bad credit. Despite the potential risks involved, such as high interest rates and the possibility of losing your vehicle if you default on the loan, title loans provide a quick and convenient way to access cash when you need it most.
They offer a solution for those who may have been turned away by traditional lenders due to their credit history. One of the main benefits of title loans is that they do not require a credit check.
This means that even if you have a low credit score or have faced previous financial difficulties, you can still be eligible for a title loan. This is particularly advantageous for individuals who are trying to rebuild their credit or who simply need immediate funds without the hassle of extensive paperwork.
Furthermore, title loans provide borrowers with flexibility in terms of repayment options. Most lenders offer manageable payment plans that cater to individual circumstances.
This allows borrowers to repay the loan over an extended period rather than being burdened with a lump sum payment all at once. While title loans should be approached with caution and careful consideration of the risks involved, they can serve as a helpful tool for those facing financial challenges in Amarillo, TX.
By understanding the terms and conditions offered by different lenders and ensuring that repayment plans are within one's means, individuals can make use of this option responsibly and regain control over their finances. Remember to explore other alternatives before considering a title loan and always consult with financial advisors who can provide personalized guidance based on your specific situation.