5 Star Car Title Loans Google Reviews:
Getting money in Anaheim wasn't as hard as I thought it would be. But that's because my buddy taught me a trick. I went online and found a form for auto title loans. That's how I got it so easy.
Helen Dobbins
18:50 08 Jan 20
I love my boat. Almost as much as my wife! hahaha. We were in a financial bind and my wife suggested that I sell the boat to get the money we needed. You can imagine how happy I was to find out about boat title loans! I got the money we needed and still got to keep my boat!
John Tolliver
08:05 22 Nov 19
Did you know that you can get money just from owning a car? I never knew! I was in a financial bind with some home repairs that couldn't wait. I sent in a form, got all the money I needed and took care of the repairs before there was major damage done. Thank you 5 star loans!
Patience Watters
10:41 23 Aug 19
5 Star really cares for the quality of their service to the customers. They explained throughly and helped me out. I would definitely recommend them in the near future. Thank you!
April Diaz
22:42 13 Mar 18
About This Location
Chavez Auto Insurance Agency provides registration services for 5 Star Car Title Loans customers. The store is located at 433 N State College Blvd, near the intersection with E Sycamore St. If you live in Anaheim and in need of registration services, stop by Chavez Auto Insurance Agency that works with 5 Star Car Title Loans in Anaheim. Chavez Auto Insurance Agency provides our clients with unmatched customer service. 5 Star Car Title Loans does not issue loans at this location.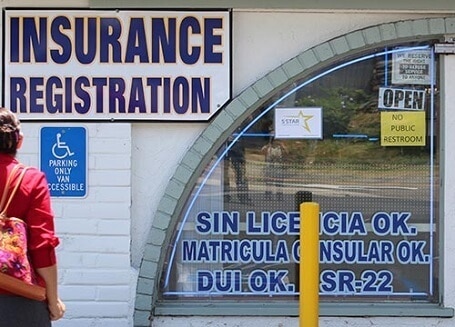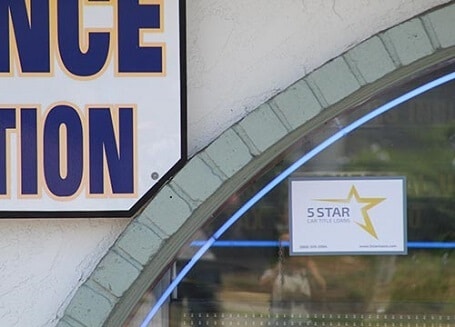 Anaheim's Agricultural History
German immigrants came to the place that today is called Anaheim and began to grow grapes. For a period of twenty-five years they were quite successful. However, in 1884 the vines were attacked by a devastating disease that killed off all the grapes causing the wine business to go bust. But, as often happens in California, something else came up. New crops, particularly oranges and lemons and walnuts, were planted. When the railroad came through in 1887, it was just in time to connect the orchards to the markets of Los Angeles. Up until the middle of the 20th century, those orchards flourished.
Cash Loans in Anaheim
A lot of people living in Anaheim, California wish that they could get a little extra cash from somewhere. Cash for any need, such as refurbishing the apartment, paying off old bills or even taking a trip. With extra cash you could even sign up for night school to learn some new skills! Whatever the reason, you can apply to 5 Star Car Title Loans in Anaheim with the details of a private car that you own. We would love to be able to assist you get the cash you need as quickly as possible. Title loans begin at $2,600.
Evaluating Your Car
Once you send in the online application form for a title loan, we will get the process moving by evaluating your car. Your car, of course, must be registered to you with your name on the car title. If the value is high enough, we'll confirm that you'll be able to pay back the loan and we'll determine that you fit into our credit specifications. Bad credit applicants can also apply for title loans. Fitting our credit specifications are more important than your past credit history. If you qualify, one of the agents from our office at 5 Star Loans Car Title Loans in Anaheim will call you to set up a meeting.
Keep Driving Your Car
To process a title loan, we only need to add our name to the title of your car. 5 Star Car Title Loans in Anaheim will be the lien holder until the contract is finished. Your car stays with you, however, so that you can use it whenever you need to. At the end of the contract, the DMV office will issue you a new car title. Contact Us Today for a Car Title Loans in Anaheim, CA: (714) 733-2337.