5 Star Car Title Loans in Anaheim
Registration Services Center
5 Star Car Title Loans Google Reviews:
I received my poor credit loans application approval in no time and received the disbursement on the following day.
The best personal loans for bad credit has been approved at the rate we wanted.Thank you so much, guys.
Lula M. Deleon
09:40 29 Jan 22
They went above and beyond to help us out with our extremely complicated payday loans bad credit process. I highly recommend them to friends and family.
Stacey Kelly
06:40 13 Jan 22
I was able to communicate my custom needs in detail with your team during the first contact. The loan was arranged within record time due to urgent need and on easy loan terms. Five stars for performance, turnaround, and execution.
Amy Ratliff
08:51 23 Dec 21
Some companies that give title loans are snakes but not this one lol. Most companies make it hard to get a loan but 5 Star gives easy title loans and I got the money the same day with no trouble. I will come back to them if I ever need to. Thanks.
Steven Echevarria
10:58 20 Jul 21
I highly recommend this place to those who need a payday advance loans, because they don't accept credit. The people are friendly and helpful here.
Sharon Rex
16:45 04 Jun 21
Easy to work with! I never felt I was taken advantage of or cheated in any way. Highly recommended if anyone is interested in getting a monthly installment loans for bad credit.
Elizabeth Green 22
18:47 29 May 21
My frind convinced me to try bad credit loans. It's my first time to try 5 Star Loans, and I am amazed by how they handled me. Super nice staff.
jerry stukes
11:52 04 May 21
I needed to refinance a loan and they were able to help me with that. Incredible customer service and everything is done in a timely manner. I am satisfied with the service.
Moriah Israel
15:14 12 Mar 21
California residents prefer 5 Star Loans over others. Before taking the loan go ahead and compere 5 Star offer to other title loans providers!
Dan Horne
13:22 01 Mar 21
House bills, rent, and tuition fees give me a headache every time. I thank 5 Star Loans for helping in times of difficulty.
Lillian Edmunds
10:34 17 Feb 21
Thanks guys for an awesome process. Truly high tier!!
Ryan T. Parker
10:14 14 Feb 21
Bad credit loans are easy to understand because 5 Star Car Title Loans staff explain it well.
Tom Browning
06:19 02 Feb 21
Car title loans are great during those tough times when many options are not available. It worked really well for us especially given our low credit score. If you are in Anaheim, check these guys out!
Dagny Aura
10:08 13 Jan 21
I am impressed with how easy the process was. I was scared to get a title loan since I heard some negative things about it but it turned out to be very simple, straightforward and the best option for me and my family!
L. Gilman
10:19 25 Dec 20
Thank you 5 star title loans for all the assistance with my title loan!!
Henry Sinclair
07:27 23 Dec 20
My wife and I just went to apply online and filled out the online form. They called back and walked us through the process. Great customer service.
Carter Cedric
08:04 04 Nov 20
Get cash quickly with car title loans from 5 star loans. Loan rates are expensive but you get the cash immediately!
Alan Hart
05:19 21 Oct 20
They were extremely patient and very helpful with getting me the title loan! I will definitely use you guys again in the future!
Frederick Proffitt
05:17 19 Sep 20
The application process was easy, and I was pleased with how quickly I was able to receive the loan. The best thing about my car title loan was having to deal with a team of professional people! With their great help only I was able to purchase inventory for my business....5 stars!!!
Zachary Shelton
12:41 08 Jul 20
My work is Anaheim is so stressful. I took a loan so I can pamper myself, and be reenergized to work harder.
Kayla Durack
05:15 23 Jun 20
5 Star Car Title Loans Anaheim was very efficient in processing my loan application.
Paul Merritt
08:04 12 Mar 20
I was out of town and needed some cash while I was there. The instant online title loan application of 5 Star Loans is such a lifesaver.
Charlie Ford
10:08 17 Feb 20
A bad credit score won't keep you from getting an online loan. They're cool, because you can stay at home to apply and then you get the money fast too.
Jonathan James
20:26 14 Feb 20
One of the things I love the most about getting vehicle title loans is that they are online. That means I can send in my application anytime and then forget about it. It's so convenient.
Ronald Elzy
11:46 28 Jan 20
Getting money in Anaheim wasn't as hard as I thought it would be. But that's because my buddy taught me a trick. I went online and found a form for auto title loans. That's how I got it so easy.
Helen Dobbins
18:50 08 Jan 20
I love my boat. Almost as much as my wife! hahaha. We were in a financial bind and my wife suggested that I sell the boat to get the money we needed. You can imagine how happy I was to find out about boat title loans! I got the money we needed and still got to keep my boat!
John Tolliver
08:05 22 Nov 19
Did you know that you can get money just from owning a car? I never knew! I was in a financial bind with some home repairs that couldn't wait. I sent in a form, got all the money I needed and took care of the repairs before there was major damage done. Thank you 5 star loans!
Patience Watters
10:41 23 Aug 19
5 Star really cares for the quality of their service to the customers. They explained throughly and helped me out. I would definitely recommend them in the near future. Thank you!
April Diaz
22:42 13 Mar 18
About This Location
Chavez Auto Insurance Agency provides registration services for 5 Star Car Title Loans customers. The store is located at 433 N State College Blvd, near the intersection with E Sycamore St. If you live in Anaheim and in need of registration services, stop by Chavez Auto Insurance Agency that works with 5 Star Car Title Loans in Anaheim. Chavez Auto Insurance Agency provides our clients with unmatched customer service. 5 Star Car Title Loans does not issue loans at this location.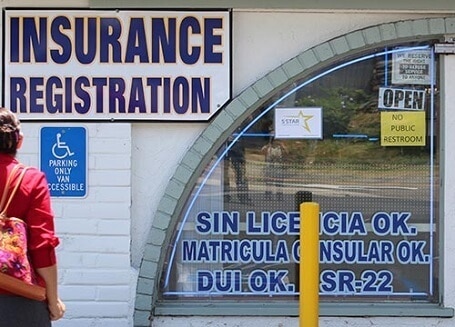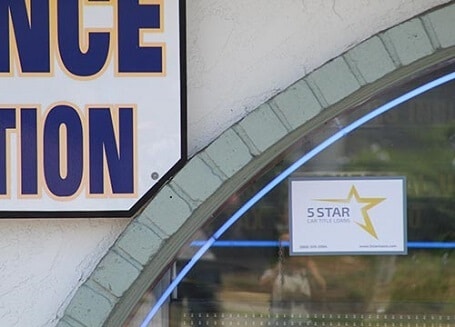 Anaheim's Agricultural History
German immigrants came to the place that today is called Anaheim and began to grow grapes. For a period of twenty-five years they were quite successful. However, in 1884 the vines were attacked by a devastating disease that killed off all the grapes causing the wine business to go bust. But, as often happens in California, something else came up. New crops, particularly oranges and lemons and walnuts, were planted. When the railroad came through in 1887, it was just in time to connect the orchards to the markets of Los Angeles. Up until the middle of the 20th century, those orchards flourished.
Cash Loans in Anaheim
A lot of people living in Anaheim, California wish that they could get a little extra cash from somewhere. Cash for any need, such as refurbishing the apartment, paying off old bills or even taking a trip. With extra cash you could even sign up for night school to learn some new skills! Whatever the reason, you can apply to 5 Star Car Title Loans in Anaheim with the details of a private car that you own. We would love to be able to assist you get the cash you need as quickly as possible. Title loans begin at $2,600.
Evaluating Your Car
Once you send in the online application form for a title loan, we will get the process moving by evaluating your car. Your car, of course, must be registered to you with your name on the car title. If the value is high enough, we'll confirm that you'll be able to pay back the loan and we'll determine that you fit into our credit specifications. Bad credit applicants can also apply for title loans. Fitting our credit specifications are more important than your past credit history. If you qualify, one of the agents from our office at 5 Star Loans Car Title Loans in Anaheim will call you to set up a meeting.
Keep Driving Your Car
To process a title loan, we only need to add our name to the title of your car. 5 Star Car Title Loans in Anaheim will be the lien holder until the contract is finished. Your car stays with you, however, so that you can use it whenever you need to. At the end of the contract, the DMV office will issue you a new car title. Contact Us Today for a Car Title Loans in Anaheim, CA: (714) 733-2337.