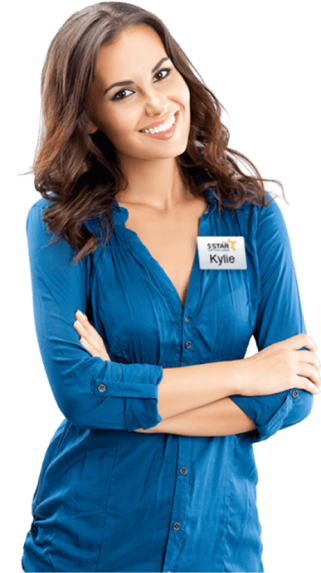 Customer Centered Service

Providing excellent customer service and a positive loan experience is 5 Star Title Loans top goal and we work tirelessly to make this happen for each and every customer.

Loans for Low Credit Score

We don't like turning away customers simply for having a bad credit score. We will work hard to get you a loan regardless of your bad credit.

Easy Application Process

We understand the urgency when getting a loan, so we offer simple options for applying. You can choose to apply either by phone or online.
Products

Car Title Loans

Payday Loans

Bad Credit Loans

Personal Loans

Online Title Loans

RV Title Loans

Process

Apply by phone or online

Complete all necessary requirements

Visit our local Branches if needed

Get your money

Requirements

Car details

Personal details

Car title

Identification

References

Benefits

Keep driving your car

No prepayment penalties

No hidden fees

Quick funding

Personable service
Car Title Loans in Cocoa, FL
5 Star Car Title Loans in Cocoa, FL
When you are running on a low budget with a small salary, it can become challenging to cope when a sudden financial emergency may occur. Such hard times may call for borrowing from external sources, such as banks or your family and friends.
However, traditional bank loans can be difficult to obtain when you have bad credit and need money urgently. On the other hand, you can't always ask your friends and family for money.
Thus, you might want to explore your other borrowing options.
For example, when you face financial hurdles and run out of choices, you can explore alternative short-term financing options such as car title loans in Cocoa, FL. 5 Star Car Title Loans offers quick financial solutions such as title loans for people with bad credit.1
What is a Title Loan?
Title loans are secured short-term cash loans which you can use when you need emergency funding to settle sudden bills or expenses. These are collateral loans given based on your car's title as collateral.
These loans are known by various names such as pink slip loans, title pawns, auto title loans, auto equity loans, and vehicle title loans. These are granted by third-party lenders regardless of your credit score.
Thus, even if you have a bad credit score, you can still get loan approval quickly.1 During the loan term, your car's title will be in the lender's possession. However, you can still use your car as you need, without any restrictions.
If you fail to pay the loan back your vehicle can be seized and sold by the lenders, thus, timely paying the installments is essential.4 Most people opt for title loans as their last resort as there is an inherent risk of losing your car.
So, when you are looking for an alternative to obtain a fast cash loan2, give us a call at (888) 309 0994 to know your eligibility for a title loan!
How Do I Get Title Loans in Cocoa, FL?
5 Star Car Title Loans provides quick cash title loans adhering to Florida title loan laws. Our process is completely online so you can get started in just 3 simple steps as follows:
Submit an Online application form
To submit your title loan request, you just need to fill out a simple online application form. It will only take a few minutes to complete and you can know your loan eligibility instantly!2
Submit Relevant Documents
You will need to submit the relevant documents such as your driver's license, car documents, income proof, and a few other documents for verification. Our team will assess your documents and provide the approval as soon as possible.1
Get Approved and Receive Cash!
When you have received the final approval, you will be required to express written consent by signing the loan agreement. If you agree with the loan terms, you can expect to receive the funds within 24 hours of approval.2
What is Required To Apply For Auto Title Loans in Cocoa, FL?
You will need to submit the following documents when applying for a title loan at 5 Star Car Title Loans:
Car-Related Documents
The loan amount will be calculated based on your vehicle's market value. Thus, your car details such as vehicle year, make, model and other car-related documents will be required.1
Thus, applicants are required to submit the following documents for the online title loans assessment:
Original Car Title (lien-free)