5 Star Car Title Loans Google Reviews:
I was in need of a loan and they helped me with professional ease. They were very helpful and easy to deal with, and I highly recommend this place.
Lisa Heaven
19:56 29 Jun 21
This agency is the best place for loans. I am very happy with the experience. Great!!!
Pamela Estradadkfk
16:30 10 Jun 21
There are so many lenders offering loans. But only a few live up to their promises. I applied online and got the loan disbursed rapidly. 👍👍
Clay Norton
21:14 09 Jun 21
There has been no instances when I am dissatisfied with the service provided by the staff. They are prompt, professional, and responsive. I have recommended them to several people and each time they are delighted. 👍
patty lynch
13:28 07 Jun 21
Great staff, willing to help. I would encourage anyone in need of a loan to visit this location!
joan daniels
13:21 07 Jun 21
This was very helpful to use 5Star Car Title Loans I got a good offer thru them that was affordable for me.. I promise I will use them again if I need a loan..
Elizabeth Patel
10:40 12 Mar 21
I felt really good after I finished paying everything off, Thanks for all the help and understanding 5 star. You were great!
Matthew George
13:32 11 Feb 21
Never though I would get a loan but here we are. These crazy times with the virus are tough for everyone so I don't complain. Anyway this company did a good job explaining the loans and how to payoff. Overall good job satisfied with them.
Charles Dickens
10:55 02 Feb 21
So thankful to have found this company and glad I was able to get the loan I was looking for! Highly recommended for a fast title loan!!
Leatrice Samantha
10:03 18 Jan 21
The evaluation process for their bad credit loans in Covina is extremely fair and doens't take long at all. They are extremely efficient and friendly throughout.
Jeannie Collins
09:56 07 Jan 21
They were absolutely amazing and I recommend them to anyone looking for car title loans in Covina area. Wonderful people and customer service!
Eugene Wood
12:21 23 Dec 20
I was scared to use my car but after speaking with with 5 star title loans in Covina they explained everything to me and I understood much better how title loans work.
Ava Grubbs
17:05 30 Aug 20
I will be a service awardee in our company. I wanted to look fabulous during the ceremony. I chose 5 Star Car Title Loans after searching for title loans near me.
Marianne Bartell
06:04 29 Jul 20
I'm very appreciative of the people behind 5 Star Car Title Loans Covina. They treated me like family when I applied for a loan.
Richard Brantley
05:56 20 Mar 20
Covina has so many things to do it's hard to choose. I decided to take out a cash for title loan and do them all!
Sebastian Welch
08:23 08 Feb 20
I didn't know anything about getting a car equity loan so I called up the customer service people over at 5 Star Car Title Loans. They were really good about explaining everything to me and helping me make the right decisions.
amina akter
11:42 06 Feb 20
Great service you wouldn't believe!!!
Lakeysher Whitfield
02:31 18 Sep 18
About This Location
Audio Stop provides GPS installation and removal services for 5 Star Car Title Loans customers. The store is located at 19130 E Arrow Hwy, near the intersection with Arrow Grand Cir. If you live in Covina and in need of installation or removal of GPS device, stop by Audio Stop that works with 5 Star Car Title Loans in Covina. Audio Stop provides our clients with unmatched customer service. 5 Star Car Title Loans does not issue loans at this location.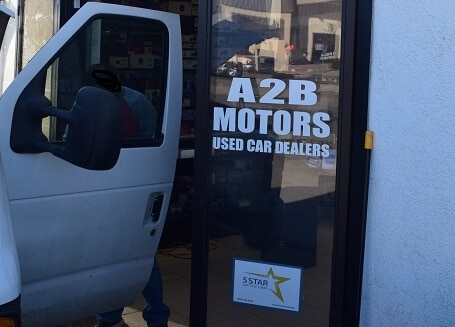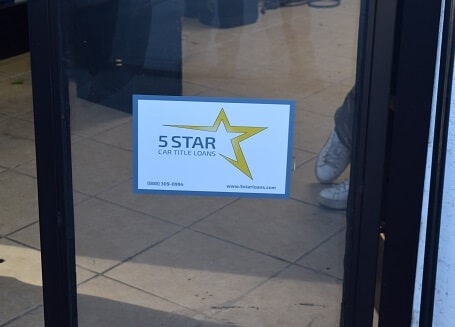 Covina, CA
Back when Covina was only one square mile, it was referred to as "One Mile Square and All There." The term was invented by Mrs. F. E. Wolfarth, who won a contest for the slogan in 1922. The city was established by Joseph Swift Phillips in 1882. The area got its name from Frederick Eaton, who was an engineer that was hired to take a survey of the area. He loved the way that the valleys of the San Gabriel Mountains made a natural cove surrounding the vineyards that the early pioneers had planted. So by combining the two words "cove" and "vine" he came up with the new township. In 2901 the city became incorporated.
Cash in Covina Today
Covina has grown quite a lot since it was only one square mile and now there is room for many residents to live, work and play. Even so, with all of the extra opportunities available now, there are residents of the city who are having trouble finding someone to loan them a little bit of cash. Being low on money is no fun, even when you know you're getting your salary in the mail soon. But how will you manage until then? One idea is to use your car's value as security for a car title loan. To request a loan of this type, go to the bottom of this page, fill in the car title loan form and send it to 5 Star Car Title Loans in Covina.
Car Title Loans for Cash
Getting cash isn't as difficult as you might think, if you own a car. Use your car to its fullest advantage by getting a car title loan. This type of loan only uses the value, but you keep the car with you. We'll take note of how much your car is worth and if it's enough, we verify that you can pay a loan and that you fit into our credit specs. Even if you have a bad credit status you can be approved for a car title loan. Contact us at 5 Star Car Title Loans in Covina today to find out.
Getting Around with 5 Star Car Title Loans
You'll still have your car to get around in, but with spending money in your account! It's a win-win situation. At 5 Star Car Title Loans in Covina, we want to help you! Apply now for instant cash! Call now to 5 Star Car Title Loans in Covina: (626) 421-7636.