Title Loans in Dayton, 45414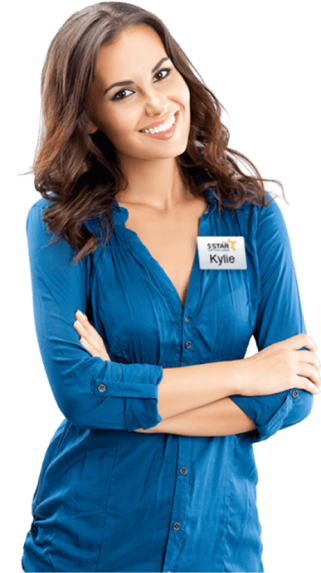 Customer Centered Service

Providing excellent customer service and a positive loan experience is 5 Star Title Loans top goal and we work tirelessly to make this happen for each and every customer.

Loans for Low Credit Score

We don't like turning away customers simply for having a bad credit score. We will work hard to get you a loan regardless of your bad credit.

Easy Application Process

We understand the urgency when getting a loan, so we offer simple options for applying. You can choose to apply either by phone or online.
Products

Car Title Loans

Payday Loans

Bad Credit Loans

Personal Loans

Online Title Loans

RV Title Loans

Process

Apply by phone or online

Complete all necessary requirements

Visit our local GPS Installation Center if needed

Get your money

Requirements

Car details

Personal details

Car title

Identification

References

Benefits

Keep driving your car

No prepayment penalties

No hidden fees

Quick funding

Personable service
Nearest Locations
5 Star Car Title Loans In Dayton, Ohio
Did sudden bills and unexpected expenses ruin your monthly budget? Have you tried applying for traditional bank loans but poor credit and lengthy applications stopped you from getting financed? Don't worry, there's still hope!
Unexpected bills are really stressful! While most of us have limited and scheduled pay, planning the month becomes really difficult.
However, there are some short-term cash loans where people can easily apply and get access to fast cash without going through much hassle.
5 Star Car Title Loans is one of the institutions that help people of Dayton, Oh to apply for short-term financing and avail more money to attend to their immediate cash needs.2
Let's learn more about how your car can help in your struggling times?
What Are Auto Title Loans and How They Can Help in Dayton, Oh?
In an auto title loan, you can get access to extra funds by temporarily surrendering your DMV-issued car title to trustworthy lenders.
These lenders will use your vehicle title as the collateral to secure the loan and you'll be able to get a loan fast without needing an impeccable credit history.1
Car title loans are specifically designed personal loans intended primarily to help citizens pay for their sudden bills and other household expenses.1
Here are some of the most common ways people use their loan proceeds of car title loans in Dayton, Oh
Medical Bills
Legal Expenses
Anniversaries
Car Repairs
Emergency Travel Costs
Rents
Car Title loans are also referred to by other names including pink slip loans, auto equity loans, vehicle title loans, title pawns, etc.
How Do Dayton Title Loans Work?
Auto title loans are secured loans that use the vehicle title and equity to provide you with the required funds.1 The first and foremost condition to be eligible for a Dayton title loan is that you must have a lien-free car title registered to your name.1
Even though the qualifying criteria can vary from lender to lender most do consider the following factors :
Your Ability To Repay
Along with clean car title, companies need to be assured that the applicants will be able to pay the borrowed amount ( with the levied interest rate ) on time.
That's why you will be needed to provide a steady income proof to improve your chances of getting a car title loan in Dayton.
Your Vehicle's Equity
Typically in a title loan, the borrowing amount varies according to the equity surrendered. Thus if you want to get more money, you need to have more positive equity in your car.1
Your Car's Market Value
As your car is the main asset of the personal loan, the minimum loan amount(how much cash you can get) and interest rates are calculated on the basis of the car's current market value.1
Here are certain things we consider while calculating the market value of your vehicle1:
Make, Model, and Style of the Car
Year of the Car
Current Condition of the Car
Car's Odometer Reading
Modifications Done to the Vehicle
How I Can Get Car Title Loans in Dayton, Oh?
One of the reasons title loans are tremendously famous is because, unlike traditional bank loans, you don't have to go through a lengthy application process or wait for days to get the amount credited to your bank account.
People can easily apply online from their homes and get access to the loan amount within one business day.2
Below are the easy steps to apply and get approved for online title loans in Dayton, Oh:
Fill Out an Inquiry Form
You can go to our dedicated web portal to fill out a short application form through which we will determine your loan eligibility. The form requires you to fill in basic information about your vehicle model, make, brand, income, contact details, etc.
Applicants can also contact the 5 Star team on our dedicated phone number and check your loan eligibility by telling your details to our loan agent.
Upload the Requested Documents
Once we confirm your eligibility, you can move to the next step and fill out the title loan application and submit all the requested documents.1
Thanks to the dedicated website of 5 Star Car Title Loans, you won't have to visit anywhere and can also skip the in-person inspection.
Get Your Money in 24 Hours2
Once our team verifies the information and gives final approval, we'll process your car title loan, you can expect to get a direct deposit into your account within 24 hours.2
What Do You Need To Be Approved For An Ohio Title Loan?
Before applying for a Dayton title loan, residents need to make sure they satisfy some basic conditions such as:
They need to be 18 years old or above at the time of applying.
They need to have the lien-free title of the vehicle they are using to secure the loan.
They need to be living in Dayton, Ohio, and should have a supporting document to prove that.
They should have a consistent source of income.
If you satisfy all the above conditions, you can go to the 5 Star Car Title Loans website now and apply for an auto title loan in Dayton, Ohio.
Once you get pre-approved, you'll be required to provide a few documents to prove your credentials and other details.1
Required Documents To Qualify For Car Title Loans in Dayton, Ohio
Qualifying title to your vehicle in your name
Customers need to present a clean and lien-free title registered to their name to apply and get a Dayton title loan.
Valid Government-Issued Photo ID
You can present your driver's license and in case you don't have that, your passport may also work as a proof of identity.
Proof of income
Applicants can submit their payslips, bank statements, compensation letters, or other proof of alternate income and get approved for title loans in Dayton, Ohio.
Proof of residency
Locals can submit their voter registration card, rental agreement, income tax slips, or credit card bills as proof of their residence in Dayton.
Photos of the vehicle
With 5 Star Car Title Loans, consumers can save the time consumed in an in-person inspection by simply clicking photographs of their vehicle from multiple angles and mailing them to the 5 Star team.
Several References
Even though not all lenders have this requirement, some can ask for either personal or professional references.1
Can You Qualify For A Car Title Loan Despite Having A Bad Credit History?
Title loans are known for having an easy and simple loan process with looser credit qualifications that don't require you to have a perfect credit score to obtain the funding.1
Even if you have gone through tough financial conditions and currently have bad credit, you can apply and get qualified for an auto title loan in Dayton, Ohio.
Although your credit score may not stop you from getting an Ohio title loan, the interest rates of many lenders vary based on your credit history.
As a bad credit score indicates a high risk of lending, you might have to pay high-interest rates on your pink slip loan.1
Thus, before you are looking to get a title loan in Dayton, make sure you do proper research about their interest rates and other loan terms the loan company has.
How To Pay Back My Title Loan In Dayton, Ohio?
At 5 Star Car Title Loans, we have focused on creating a smooth and straightforward loan process, where the users can get access to the agreed loan amount within 24 hours of final approval2 and they won't face any inconvenience while paying back the same.
Unlike other short-term loans such as payday loans, service student loans, etc, the repayment process of car title loans is less burdening and stressful on the borrower's pocket.
Customers can repay their title loans in two different ways:
Lump-Sum Payment
People who would like to take off their debt in one go can choose to pay back the whole amount in one single balloon payment at the end of the repayment period.
Monthly Payments
Consumers who don't want the financial burden of making a big payment can divide their loan amount into smaller installments and set a repayment schedule to make monthly payments.4
Payment Modes To Pay Back Your Title Loan in Dayton, Ohio:
Money Gram Wire Transfer
Online Payment Applications
Credit/Debit Cards
By Mailing Check
Frequently Asked Questions
Do I need car insurance?
Not usually, most title loan companies such 5 Star Car Title Loans don't require you to have car insurance to qualify for a title loan.1 However, the requirement can vary according to the lender you choose.
Are there any prepayment penalties?
No, t