5 Star Car Title Loans in Desert Hot Springs
Start your loan process at this Registration Services Center – How it works
About This Location
Auto Obsessionz provides registration services for 5 Star Car Title Loans customers. The store is located at 12074 Palm Drive, Desert Hot Springs, CA 92240, near the intersection with Pierson Blvd. If you live in Desert Hot Springs and in need of registration services, stop by Auto Obsessionz that works with 5 Star Car Title Loans in Desert Hot Springs. Auto Obsessionz provides our clients with unmatched customer service. 5 Star Car Title Loans does not issue loans at this location.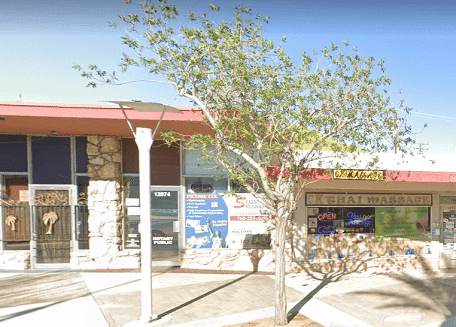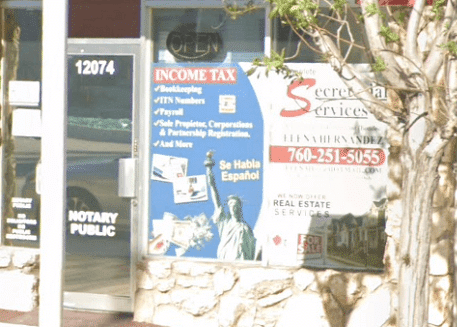 Title Loans in Desert Hot Springs, CA
When you're down and out because you've run out of money before the end of the month, you could consider how title loans in Desert Hot Springs, CA can help. They are easy to apply for and if approved, you can get the money you need very fast. Send in your application online by using your mobile phone or computer and we'll process it as quickly as possible.
When you get the money, you can use it to catch up on bills, pay for something you need urgently or set it aside for emergencies. You don't need to say why you need the money, you only need to give us the basic information about your car and your contact details so we can review your request. Send it to us today for a quick response.
Requirements for Getting Approved for Car Title Loans?
Yes, there are requirements. The basic ones are as follows:
Official ID.
Vehicle title with no liens.
Recent pictures of the car.
List of income and expenses to prove you can repay.
Your name and address.
Over 18 years of age.
You might be asked for more documentation, but what's written above is enough to get your going. Call our office if you want further information, or send us your application for an easy cash loan online to see how much you can borrow.
How Title Loans in Desert Hot Springs Work
The process that begins with applying for title loans in Desert Hot Springs and ends with cash in your pocket it pretty simple. From beginning to end, it doesn't take long and you can get your money within hours in some cases. Here is how they work:
Complete an online application or call one of our locations.
When pre-approved, your car will get an inspection.
Approval – depending on the value of your vehicle, if you can pay the loan and other credit factors.
The lender becomes a lien holder of your car.
Keep your car to drive, but you get your cash.
Begin paying back the cash title loan in 30 days. Monthly payments until it is completed.
Finish paying the payments and a lien-free title is returned to you.
These are the simple steps to quick cash loans online. If you want more detailed information, have a look at our complete guide called, "How Do Car Title Loans Work?" You can also get more information under the Frequently Asked Questions (FAQ) page.
Complete Services for Car Title Loans in Desert Hot Springs
We are waiting to receive your application for car title loans in Desert Hot Springs. When it arrives, we will process it and review it for pre-approval. When it is approved, you will get all the benefits of the best car title loans in Desert Hot Springs, CA. Here is what you should know about our online loans:
Minimum auto title loans – Begin at $2,600 but can go higher
Loan term – 36 months
Average APR – The average annual percentage rate is 60% to 175%
Credit ratings accepted – Good credit accepted, poor credit accepted, people with no credit accepted
Interest rate type – Simple interest
Optional payment methods – Over the phone payments with debit or credit cards, online payments with an account, cash payments at 7 Eleven or cashier's check
Penalties for prepayment – NONE
Additional fees that are hidden – NONE
Types of payments – one payment a month, beginning 30 days from the contract date
These are some of the services you can expect from 5 Star Car Title Loans. All of our services are according to the California Financing Law License #603F508.
5 Star Car Title Loans Offers These Loan Types
No matter what kind of instant cash loans online you are looking for, you can ask us. We offer many types of loans and will help you in whatever way we can. Here are the main loan types that we offer:
Motorcycle title loans
Car title loans
Personal loans
Pawn loans
Unsecured loans
ATV title loans
Boat title loans
Setting the Value of Vehicles for Car Title Loans Online
Car title loans online are based on your ability to repay your loan and the value of your car. To determine the value of your vehicle, we look at several factors. Besides the style, model and year of the car you own, we go down this list to evaluate the worth for use as collateral for pink slip loans.
1. Your vehicle's equity: This is the first item we check, since it lets us know how much unused value is in your vehicle. If you have loans on the car that haven't been paid back yet, then we cannot use that percentage of the car's value. Whatever percentage of the value that you own is the equity, and that's what we can use for auto title loans.
2. Interior condition: We need to know that the car is clean, the upholstery is in good condition and that nothing is broken.
3. Body condition: On the car's exterior, we'll look for dents, scratches, broken glass or mirrors and any damage that hasn't been repaired.
4. History of accidents: We'll review the document stating the number and severity of any accidents involving the car, since accidents and damage can affect its value.
How Much Can I Get with Car Title Loans in Desert Hot Springs?
The minimum you can get is $2,600, but the loan amount can go much higher. The amount is based on the worth of your vehicle, proof of income allowing you to repay the money and our basic credit criteria. However, even if you can be qualified for a higher amount, it's best to only borrow the amount you need.
How Can I Get My Title Returned? I'm Nearly Finished Paying Off My Auto Title Loan.
In California, your title will be handled electronically. We will notify the DMV and our name will be removed from your title. The DMV will be in charge of mailing a new car title back to you, without any liens on it. If you have any questions, feel free to give us a call.
Nearest Locations