5 Star Car Title Loans Google Reviews:
I was pretty tired of working at the factory and not getting paid enough. I wanted to start some night school classes so I could get a better job, but they wanted a down payment before they'd sign me up. I didn't have that kind of money laying around, so I used auto title loans for the fast cash I needed. I'm in classes now thanks to that title loan. I see there is light at the end of the tunnel for me.
ODETTE Eden
18:09 09 Oct 19
Great guys who can help you with a fast reliable car title loan. Called and was pleasantly surprised by their high quality service.
Harry Fotopoulos
06:46 28 Jan 18
About This Location
Pronto Auto Registration provides registration services for 5 Star Car Title Loans customers. The store is located at 505 N. Mollison Ave STE 103A, near the intersection with E Madison Ave. If you live in El Cajon and in need of registration services, stop by Pronto Auto Registration that works with 5 Star Car Title Loans in El Cajon. Pronto Auto Registration provides our clients with unmatched customer service. 5 Star Car Title Loans does not issue loans at this location.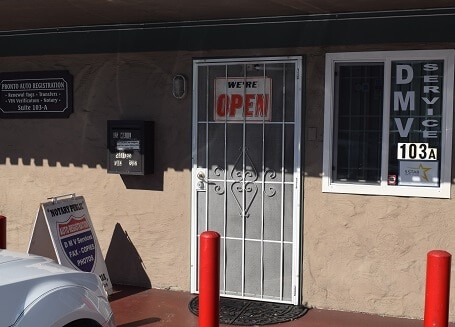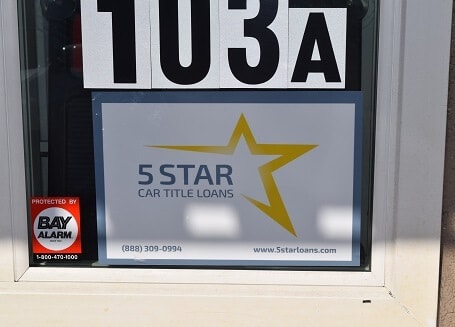 5 Star Car Title Loans in El Cajon
If you need cash for any reason and you own a car, you are welcome to apply for an online car title loan. By just sending in your online application, we will consider you for a fast loan beginning from $2,600. Send yours in today!
If My Car Is Still Financed, Can I Get A Car Title Loan?
Even if you have not finished your final payments on your car's financing, we can try to help. We will evaluate your request and maybe we can prepare an online car title loan for you that will help you pay off your car loan. Then, with the money that remains you can use it for other expenses. Contact us at 5 Star Car Title Loans in El Cajon to see how we can help you.
What Happens if My Car Title is from Nevada?
If your car is registered in Nevada, we will help you get it licensed in California. In many instances, we can actually be getting you a California title loan at the same time that we're helping you take care of the paperwork for your title. We have experience in these matters and will help you. Send in your online car title loan application to 5 Star Car Title Loans in El Cajon or call us for help.
How Do I Know if There Are Hidden Fees with California Title Loans?
When you get an online auto title loan from 5 Star Car Title Loans in El Cajon, you can rest assured that there will be no hidden costs or fees of any kind. As a matter of fact, even if you want to prepay your online title loan that's OK too! We still won't charge you a prepayment fee or add on unexpected charges. Contact us today and let's begin!
Is My Spouse Allowed to Cosign My No Credit Check Loan?
We can allow a spouse to cosign auto title loans so long as the spouse also meets our credit criteria. We have many ways to help you get the loan you need quickly, so don't hesitate to call us for help.
Will I Need to Travel to the DMV?
We are normally able to take care of all the paperwork that needs to be arranged at the DMV. Just bring us the title so we can handle the DMV and prepare your bad credit loan.