5 Star Car Title Loans Google Reviews:
Someone told me that rates on auto title loans could be high, so I thought twice about getting one. But it turned out that I got a fair loan rate and it was better to pay the rate than to be without money at all.
Keith Fraser
20:20 14 Oct 19
Great professional service. Answered all my questions. I totally recommend this loan company!!ThanksVictor
Victor Ruelas
23:36 07 Sep 18
About This Location
Instate Insurance provides registration services for 5 Star Car Title Loans customers. The store is located at 14755 Foothill Blvd, Suite M, near the intersection with Redwood Ave. If you live in Fontana and in need of registration services, stop by Instate Insurance that works with 5 Star Car Title Loans in Fontana. Instate Insurance provides our clients with unmatched customer service. 5 Star Car Title Loans does not issue loans at this location.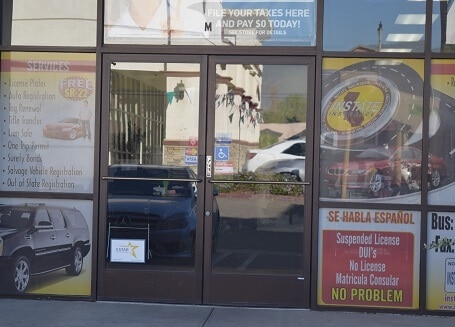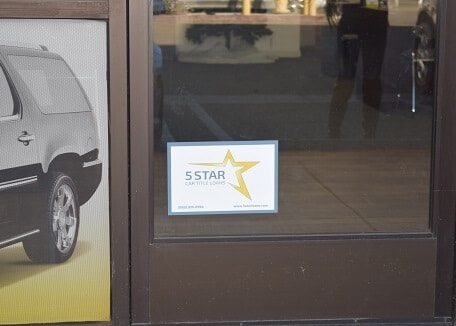 Fontana, CA - a Great Place to Work
In some pretty exciting news for the residents of Fontana, the city won an award for a Top Workplace in 2017, which was given by the Press-Enterprise. That all goes along with the city's nickname of "City of Action." Fontana is said to be a modern city offering both residents and visitors a variety of community events. The city was founded in 1913 by a Mr. Azariel Blanchard Miller. Later, after Henry J. Kaiser built a steel mill, the economy changed from rural to industrial. The local economy is growing and its major business centers are easy to get to.
Getting Money in Fontana
Even though the city is doing well and the economy is strengthening, it's easy to get caught in the middle of all of this activity without enough money. If you didn't have work for a while, changed to work for a new company or are waiting for your next paycheck to land in your mailbox, you might need a quick loan to see you through a difficult time. Car owners in Fontana are invited to send in an online car title loan application to us at 5 Star Car Title Loans in Fontana. How can we help? We'll determine if your car is valuable enough to use as collateral for a quick cash loan. If it is, you can get anywhere from $2,600 and up to use for anything you need.
Cash for Your Car at 5 Star Car Title Loans
The beauty of car title loans is that you can use the value of your car to get cash without giving up or selling your car. If you qualify for a car title loan, we will use only its value by putting our name on your car title. We'll be a lien holder on your title until you have repaid the loan and finished meeting the obligations of your signed contract. Then we release our hold on your car title and the DMV will issue you a clear title. Send your application to 5 Star Car Title Loans in Fontana today to find out if you qualify.
Pre-approval of Quick Cash Loans
If we find that your car has enough value, that you meet our credit specs and that you will be able to pay us back in monthly payments, we will contact you. The good folks at 5 Star Car Title Loans in Fontana want to help you! Contact us now: (909) 315-4342.