5 Star Car Title Loans Google Reviews:
Eli Garcia
01:15 16 Oct 18
Secured Loan
Available for All Credit Types
Locations Across California
About This Location
Baja Registration Services provides registration services for 5 Star Car Title Loans customers. The store is located at 3709 East Belmont Avenue, near the intersection with N Millbrook Ave. If you live in Fresno and in need of registration services, stop by Baja Registration Services that works with 5 Star Car Title Loans in Fresno. Baja Registration Services provides our clients with unmatched customer service. 5 Star Car Title Loans does not issue loans at this location.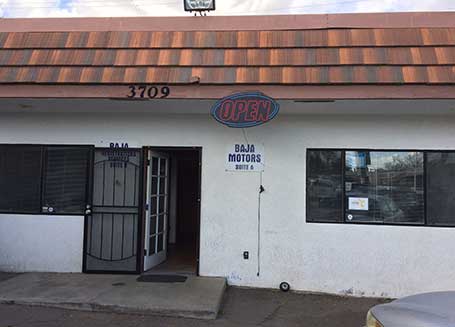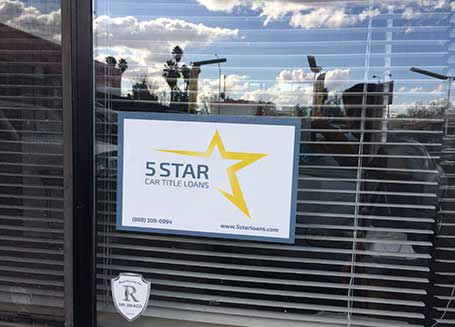 5 Star Car Title Loans in Fresno
Do you live in Fresno and need extra money to help you get through this month, or until your next salary arrives? Any resident of Fresno who owns a car is welcome to apply to 5 Star Car Title Loans in Fresno online for title loans in California.
At What Amount Do Online Auto Title Loans Begin?
The lowest car title loans online that we process is $2,600. So, if your online application is approved, you can be sure to get at least that amount. However, keep in mind that the amount can vary. The final amount actual is determined by the value of your vehicle, your ability to pay and our credit criteria. If you own a car that is valuable, it is possible that your loan can be for a higher amount. The maximum amount for California title loans is $20,000.
What Kind of Credit Rating Must I Have to Get Loan Approval?
Well, actually, it doesn't matter too much if your credit is good or if it's bad. If your car has good value, you can repay the loan and you meet the credit specifications of 5 Star Car Title Loans in Fresno you can be approved today! Yes, even if you have a bad credit history. At 5 Star Car Title Loans in Fresno, we understand that people go through rough times that can affect their credit record. Don't let that stop you from sending in your online application!
How Can I Find Auto Title Loans Near Me?
Give one of our agents a call. We can lead you to the closest California location near you. You can also call the nearest title location office for a complete list of California title loans locations.
Will I Be Approved if I'm Still Making Payments on My Car?
Contact an agent at 5 Star Car Title Loans in Fresno and let's find out together. We might be able to prepare a car title loan for you that is not only enough to pay off all your payments but will leave you some spending money! We have many options that we can help you with – call us today!
Are There Hidden Fees Attached to Bad Credit Loans?
No way. We let you know before you sign exactly what all the fees, costs and charges will be. Then when you make your monthly payments, you will know precisely how much to budget for each month without any surprises. Contact 5 Star Car Title Loans in Fresno today!