5 Star Car Title Loans Google Reviews:
First time customer with 5 star loans. Very good service I have to admit. Never had an issue with the application or loan. Glad I went with them.
Dennis Taylor
15:01 04 Sep 20
I'm taking a baking class in Glendale, and needed cash to pay for the registration. 5 Star Car Title Loans to the rescue 🙂
Esmeralda Arnold
06:13 27 Jun 20
The loan I got from 5 Star Car Title Loans helped me enjoy my dream vacation in the Himalayas after my bank rejected my loan application.
Marie Leah
11:10 18 Jun 20
They got the best title loans in town!
Raymond K. Hauk
11:36 17 Mar 20
I got a title loan from 5 Star Car Title Loans when I urgently needed the money for my kid's tuition fee in school.
Loren Hitchcock
07:47 14 Mar 20
I entered into an equity loan when my wife got hospitalized because the insurance money is sometimes not enough to cover everything.
To get the money I needed quickly, I didn't have to say why I needed it or even leave my home. I sent in an application for an auto equity loan and got the money with no hassles.
Ruth Glover
12:42 30 Jan 20
I've really been down on my luck since moving to Glendale. The one perk I found is being able to get a cash for title loan. I got it online and it was really easy.
Capucine Prideux
21:42 13 Jan 20
Daniel was very kind and helpful. A+++
Tyler Travis
18:29 11 Aug 18
Daniel helped me today and did an awesome job super great attitude!
Leah Garcia
17:49 11 Aug 18
About This Location
Joe's Registration Services provides registration services for 5 Star Car Title Loans customers. The store is located at 6555 San Fernando Rd. #C, near the intersection with Western Ave. If you live in Glendale and in need of registration services, stop by Joe's Registration Services that works with 5 Star Car Title Loans in Glendale. Joe's Registration Services provides our clients with unmatched customer service. 5 Star Car Title Loans does not issue loans at this location.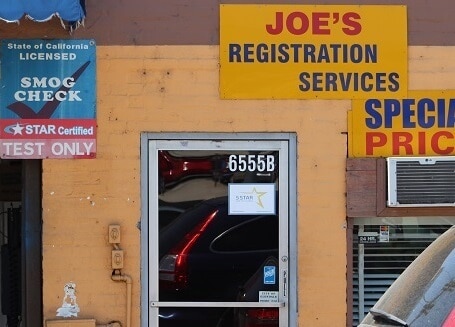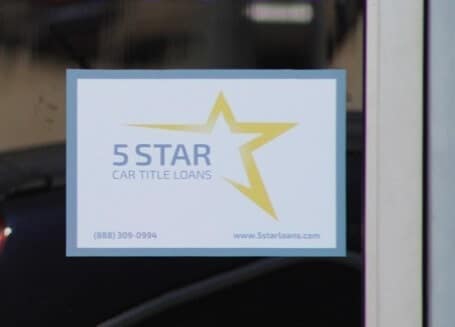 Glendale, California
Glendale is about eight miles north of downtown Los Angeles. If you ever want to find a book about cats, the Glendale Public Library is the place to find it. You'll be able to choose from over than 20,000 books. The books were a donation from the Jewel City Cat Fanciers Club, back in the 1950's. And Glendale has one of the largest Armenian populations outside of Armenia, comprising about 40% of the total population of Glendale. There have been Armenian families in Glendale from the 1920s, but a large influx arrived towards the end of the 1980s seeking to relocate from the Former Soviet Union.
Cash for Cars in Glendale
It kind of sounds like Glendale, CA must be a haven for cats! They can make great house pets, but if you don't have enough money to pay your outstanding bills, how in the world will you come up with money to take care of your feline friends? Don't get caught in that situation! If you need money for anything, including for cat care, contact us at 5 Star Car Title Loans in Glendale for help. We take great pride in helping people out with cash loans, which are based on car value. Send in your request today!
Quick Loans
This is how car title loans can help you. Send in your application to 5 Star Car Title Loans in Glendale so we can tell which type and model of car you own. We'll use the info that you provide us with to check out how much your car is worth. If it's worth enough, we can verify your capability of paying the monthly loan payments and your financial situation fits in with our credit requirements, we will contact you. We'll set up a meeting so we can take care of the paperwork finalizing your loan. Our car title loans begin at amounts of $2,600
Getting the Cash
Once you get the cash from 5 Star Car Title Loans in Glendale, you can still keep using your car. To use its value as collateral for a loan, we will simply add our name to the title as a lien holder. Make your payments, keep your car and we'll return the car title to your possession. If you have bad credit, don't worry! Depending on your car and your situation, you can still be approved for a car title loan!