5 Star Car Title Loans Google Reviews:
Great service, great customer service, great prices
Delta Sign Shop
23:42 24 Apr 18
About This Location
Fleet VRS provides registration services for 5 Star Car Title Loans customers. The store is located at 12016 Carson St, near the intersection with Juan Ave. If you live in Hawaiian Gardens and in need of registration services, stop by Fleet VRS that works with 5 Star Car Title Loans in Hawaiian Gardens. Fleet VRS provides our clients with unmatched customer service. 5 Star Car Title Loans does not issue loans at this location.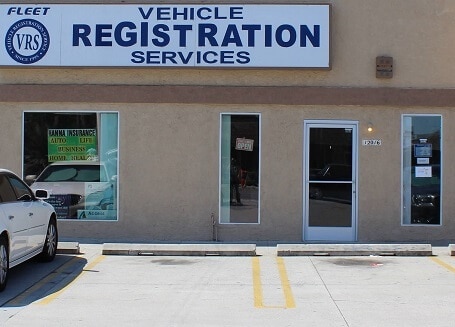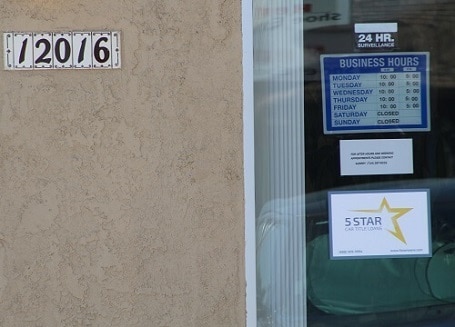 When a Small Town Began to Grow
Hawaiian Gardens, California, located in Los Angeles County, has been incorporated since 1964. People often wonder where it got such an unusual name, and the answer is simple. In the 1920s there was a roadside refreshment stand that for some reason or another was decorated with bamboo and palm fronds, making it seem somewhat "Hawaiian." For many years, that was the rural area's only landmark. When a small town began to grow, it naturally took the name of it's only landmark! In April of each year, it holds its annual celebration that is actually a 3-day carnival complete with a parade, music, food and special events.
Cash Loans in Hawaiian Gardens
The annual parade is super fun for the whole family and something to look forward to all year. But when the party is over, so to speak, you still have your debts to pay, expenses to cover and emergency repairs. So what do you do if you're running low on funds? We think the best option is to call us at 5 Star Car Title Loans in Hawaiian Gardens. We are in the business of giving cash loans to people who own cars and fit our credit criteria (including your ability to pay back your loan). If you own a personal car that is registered in your name as the owner, then read on!
5 Star Car Title Loans – Cash for Cars
The credit requirements for being pre-approved for a loan of $2,600 or more at 5 Star Car Title Loans in Hawaiian Gardens are pretty straight forward. First of all, you need to own a car that has sufficient value. We will evaluate your car to check its value in today's market. Secondly, we need to know that you will be able to repay the loan. If all of that checks out and you meet the criteria, then we will be happy to continue the loan approval process with you. One of our agents will contact you for more details.
Secured Loans – Keep Driving Your Car
Don't worry about giving up your car if you are pre-approved for 5 Star Car Title Loans in Hawaiian Gardens. We only need to add our name as the lien holder of your car on your car title. Your car can stay with you. When you have paid off the loan according to the contract, you will get a clean car title from the DMV.