5 Star Car Title Loans Google Reviews:
I was looking to get a car title loan and found 5Star CTL on google... Seemed like a good option so gave it a try... I actually went in to work and sort of forgot about it... But quickly I was contacted with a pre qualification and an approximate offer... It was so nice and simple!! It went very

well from there too. Really great service.

read more
Savannah Aydin
08:40 12 Mar 21
So Happy about their process which was really fast and easy to do. Cannot recommend them enough!!!!
Serena Pyburn
12:44 11 Feb 21
Thanks for getting me the extra cash I needed
Delbert Bennett
05:39 13 Jan 21
If you are looking for some fast cash and have a car in your ownership these guys are a great lender. They have a simple process that doesn't take forever to complete and is actually easy.
Grant Norman
13:16 07 Jan 21
I have dealt with 5 star for a few years now and they have a great new feature where they can send you the loan money right to the debit card. Makes getting the money much simpler.
Nicole Judd
05:02 25 Dec 20
The process went by smoothly they took care of all the DMV paperwork I had since it was a transfer on my car. Good quick service!
Rachel Forsyth
06:04 22 Oct 20
I needed money and I got to 5 Star Loans from my sister who told me they have installment loans. Satisfied with how fast it went so I told them I will leave a good review.
James Crissman
06:24 24 Sep 20
I was looking for a quick title loan after I ran into an emergency after a work accident. 5 Star was able to help me out with cash and I got in after less than two hours. The customer service is very professional in my opinion. I recommended my friend to call them as well.
dominic n robertson
08:36 23 Sep 20
The title loans in Inglewood can be overwhelming, but 5 Star Car Title Loans offer fair terms.
Ernesto Roth
08:22 19 Mar 20
I thought it would be a real hassle to get a cash for title loan, but it was a piece of cake. I sent in my application, they asked me for a few more documents. I sent them in, gave them my car title and guess what I got? MONEY
Bobby Green
10:58 04 Feb 20
Inglewood has everything you need, but when I need cash to keep me afloat I get loans online. It's the easiest and fastest way for me to get money.
Steven Lewis
23:07 31 Jan 20
Loans are not the most fun thing in the world, but if you earn enough money and have a good car, you can apply for money online.
Sebastian Grant
07:01 04 Jan 20
I needed a pink slip loan to help me pay my bills until my paycheck came through. It happens to me once in awhile. If I don't get paid on time, then I can't pay my debts. My boss knows that, but I still get paid late every few months. Well, the loan money helped me stay caught up on the bills so

that I don't get a bad credit status.

read more
Yvonne Vance
12:10 12 Dec 19
I was in need of money quickly to pay for my rent. Bryan was able to work with me in order to get me the money quickly.
Raven Morgaine
15:52 06 Sep 18
About This Location
Unismog provides registration services for 5 Star Car Title Loans customers. The store is located at 1201 West Manchester Blvd, near the intersection with W Florence Ave. If you live in Inglewood and in need of registration services, stop by Unismog that works with 5 Star Car Title Loans in Inglewood. Unismog provides our clients with unmatched customer service. 5 Star Car Title Loans does not issue loans at this location.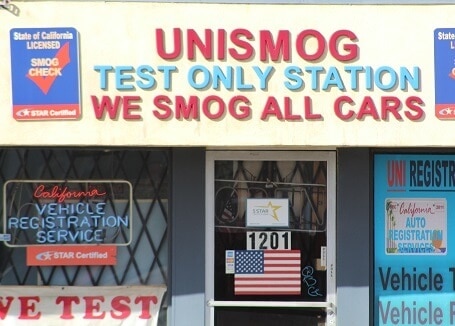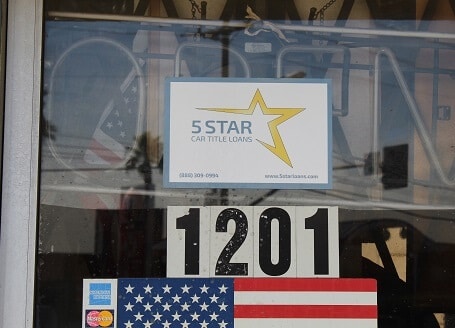 5 Star Car Title Loans in Inglewood
If you're living in Inglewood and you need a little extra money in your account to get through a rough spot, you're not alone. 5 Star Car Title Loans in Inglewood might be able to help you get back on your feet with a fast loan.
What Are the Basic Requirements for Bad Credit Loans?
In general, what is needed to be considered for bad credit loans is your ID, your car title, proof that you can make the monthly payments and what your income and expenses add up to each month. In some cases we'll ask for your car insurance or other pertinent documents. We will ask only what is needed to evaluate your qualifications for a fast loan from 5 Star Car Title Loans in Inglewood.
Are There Any Hidden Fees with Auto Title Loans in California?
At 5 Star Car Title Loans in Inglewood, we're up front about all the fees and costs incurred when receiving auto title loans in California. That means that when you sign on the dotted line, you'll know everything you'll be paying. There are no hidden fees at all. Contact one of our agents for more details.
Are There Any Prepayment Penalties with Auto Title Loans?
We don't have hidden fees and we don't charge penalties for prepayment. It's all right there in black and white on your auto title loans contract. If you can prepay your title loan we say great! Go ahead! We are not going to take a fee for your prepayment at 5 Star Car Title Loans in Inglewood.
When Is the First Payment Due on No Credit Check Loans?
The due date for the first payment of no credit check loans depends on the date that you sign your contract with 5 Star Car Title Loans in Inglewood. It will be due 30 days later. But don't forget, even once you begin paying you can prepay at anytime without penalties.
What if My Registration is Past Due?
We might be able to help you but first we'll want to verify that you are the registered owner of your vehicle. If that is the case, then we will check to see if we are able to get you an up to date registration or at least aid you in getting one. We are available to help you obtain fast loans at 5 Star Car Title Loans in Inglewood.