5 Star Car Title Loans Google Reviews:
My fiancée's only request is to have sunflowers during our wedding in Los Angeles. The supplier gave a higher price for the special request. A loan from 5 Star Loans easily solved the problem.
Louis Slater
06:49 07 Aug 20
We needed a major house repair. A car title loan wasn't the first choice, but after getting denied from the bank, we decided to get one from 5 Star Car Title Loans.
Jay Vanover
08:41 19 Mar 20
I was really down on my luck there for a few weeks. I'm ok now, because I got a cash for title loan. It's helping me get back on my feet.
Donna c wagner
11:10 04 Feb 20
Oh boy was I ever hit with a surprise when my pipes leaked all over the apartment below mine. I was already short on money so apply for a vehicle title loan to get out of that mess quickly.
Joann Luong
23:24 01 Feb 20
I've gotten truck title loans twice now. Both times, I was stuck for money. I had some emergencies to cover so I sent in a request. I know the drill. They want to check if I can repay the loan and then they want me to send them the truck title. No problem, because I got the title back after I repaid the money. It's really worth it.
Lisa C. Bennett
10:22 08 Nov 19
These are the kind of people that will go above and beyond to make sure you are taken care of. They helped me out tremendously in my time of need. Highly recommend!!!!
Leslie Alfonzo
06:22 19 Mar 18
About This Location
Financial Advisory Group, INC provides registration services for 5 Star Car Title Loans customers. The store is located at 2445 James M Wood Blvd, near the intersection with S Carondelet ST. If you live in Los Angeles and in need of registration services, stop by Financial Advisory Group, INC that works with 5 Star Car Title Loans in Los Angeles. Financial Advisory Group, INC provides our clients with unmatched customer service. 5 Star Car Title Loans does not issue loans at this location.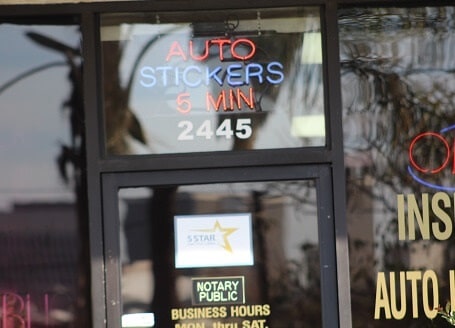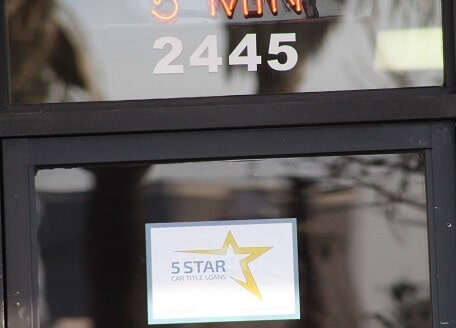 Los Angeles, California
Los Angeles is one of the few cities that can be referred to as truly a Global City. Since the Global Cities Index ranked it number 6 and the Global Economic Power Index gave it a number 9, LA is officially on the grid. If that's not convincing enough, the LA statistical area reported a gross metropolitan product of some $831 billion in 2008, pushing it up to the third spot internationally, only outranked by the New York and the Greater Tokyo metropolitan areas. As an honor to its importance as a strong international city, LA was voted to host the Summer Olympics in 1932 and 1984, and is slated for 2028 as well.
Needing Cash in California?
As important LA is to the economic growth of the international community, you would think that everyone in the city is doing well with plenty of money to pay for bills and expenses. Unfortunately, that's not the case. There are people today who don't have enough money to get caught up on their bills or to pay for quick purchases or emergencies. If you find yourself in that category, there is good news for you. Even if you have a bad credit record, you can still apply for a car title loan if you own an automobile. Send in your application today to 5 Star Car Title Loans in Los Angeles for a quick cash loan.
Quick Money Can Be Yours
If your application is approved, you may be eligible for a loan that begins at $2,600. Of course, the value of your car is important, because that is what we will use to secure your loan. But even so, you don't need to give us your car. Just by putting 5 Star Car Title Loans in Los Angeles on your car title, we can use the auto's value as collateral. So first off, we'll check the value of the car that you own. If the value is good enough, if you can repay the loan and meet our credit specs, we will contact you.
Cars and Cash - 5 Star Car Title Loans in Los Angeles
So, this is how it goes. If approved, will get a quick personal loan and you don't have to give up your car! Drive it, make your loan payments on time, and we'll remove 5 Star Car Title Loans in Los Angeles from your car title at the end of the contract. Sounds good? Do you live in Los Angeles? Apply online or call to 5 Star Car Title Loans in Los Angeles.