5 Star Car Title Loans in Los Angeles 90041
5 Star Car Title Loans Google Reviews:
I took auto title loans before at Simple Cash Title Loans, and I had no problem with them — no need to worry about anything.
Christopher Williams
08:51 23 Sep 20
Will definitely keep coming back for more business and I will recommend to others in need of title loans. Thank you 5 star loans for the help!
Eva Natacha
18:35 11 Sep 20
I live in Los Angeles, and some loan companies here have a very high-interest rate. It's such a relief that 5 Star Car Title Loans is here. My friends highly recommend them, and I'm glad they have a branch near me.
Francis D. Chenault
06:09 29 May 20
I had some money problems five months ago. I took a loan with them, and now I'm only a month away from repaying it.
Shane Concepcion
18:14 13 May 20
I went to a bank in Los Angeles, but they have too many requirements, and the process was too long. My friend suggested 5 Star Car Title Loans. True enough, the process was fast, and it only took a day for the approval!
Alejandro Deal
05:49 16 Mar 20
Since I have a good car that's worth a lot of money, I didn't have trouble getting approved for a title loan. I had to show them my income and I had to meet their credit standards, but that is to be expected. But I got the money so fast I couldn't believe it!
Lillie M Elieser
12:43 03 Feb 20
In Los Angeles, it's like impossible to get on the freeway to go to a loan office. It only makes sense to get online title loans when I need money.
Heather Quinn
19:24 22 Jan 20
Great experience at 5 Star! The staff were very kind, knowledgeable and helpful! Great Job!
Elizabeth Dickerson
21:43 14 Mar 18
About This Location
The Eagle Rock Blvd 5 Star Car Title Loans in Los Angeles Branch has been providing the residents of Los Angeles with car title loans since August 2018.
We rent a space inside the office of Best California Insurance. The office is located at 4364 Eagle Rock Blvd,
Los Angeles, near the intersection with with Lincoln Ave.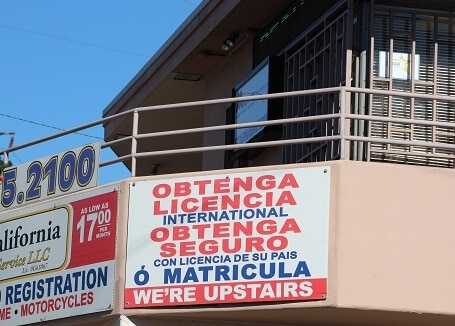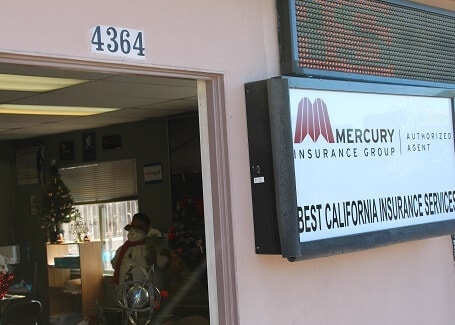 5 Star Car Title Loans in Los Angeles
At 5 Star Car Title Loans in Los Angeles, we understand that many people need some extra money to get through the month, to make it till the next payday or to pay for an unexpected expense. Contact us today to see how we can help you.
What are Auto Title Loans?
Auto title loans are a type of personal loan that is based on your vehicle's value. This is how we secure auto title loans. To use it's value, 5 Star Car Title Loans in Los Angeles is put on your car title as the lien holder, even though your name continues to be listed on your title as the car's registered owner. But don't worry about your car! You can continue to drive it while paying the auto title loan payments. This makes is very similar to driving a car that you are still making the payments on.
Are There Any Hidden Fees with your California Title Loans?
Fortunately, there are no hidden fees involved with our California Title Loans. At 5 Star Car Title Loans in Los Angeles, we think it's great if you can pay off your California Title Loans early, so we also don't charge penalties for prepayment.
What is the Minimum Amount I Can Borrow with No Credit Check Loans?
At 5 Star Car Title Loans in Los Angeles, our minimum amount for no credit check loans begins at $2,600. According to your car's value, if you can pay us back and your credit criteria, the amount can be higher. Contact us today for more information.
Do You Accept Salvaged Titles for Bad Credit Loans?
There are cases where we can accept salvaged titles when applying for bad credit loans from 5 Star Car Title Loans in Los Angeles. To find out if we can help you, give one of our trained agents a call today.
Do I Have to Go to the DMV to Apply for Car Title Loans Online?
We can usually handle the DMV work for you, so you don't necessarily have to go yourself. After you apply for car title loans online, bring us your car title. If your loan is approved, we will hang on to your title while you make the monthly payments. At the time of payoff, we'll return it to you. We're here to help you and to answer all of your questions, so call us today!