5 Star Car Title Loans in Los Angeles 90006, CA
Start your loan process at this Registration Services Center – How it works
5 Star Car Title Loans Google Reviews:
I was helped swiftly by 5 star car title loans, very friendly and answered my questions. Very pleased with the staff and quick service they have. Thank you very much again.
I need to say that they have an enlightening site that I love with huge loads of data on title loan quote... Truly assisted me with getting what I was getting into...
Amy Lajuana
07:40 03 Jul 21
It was an easy application process. The company itself is up and doing and very efficient. The loan team helped me get the best title loan. I highly recommend them!
Rayna Gina
16:46 02 Jul 21
My sincere appreciation and thanks to those individuals who helped me to get the loan in 29 hours. Their positive attitude and thorough explanations helped me greatly.
Jesse Vazquez
04:38 30 Jun 21
Thanks for keeping me up to date all the way from when I applied to when I was approved for my instant online title loan. I really appreciate your help.
Rodrick Shaffer
12:46 26 Jun 21
As I received the loan amount as much as I wanted, I am satisfied that the loan was approved and disbursed on time.🙃
Wynter Rmolia
16:17 17 Jun 21
The service of this company is excellent. Quite detailed, and everything was simple to find. I would strongly recommended this lender to someone who is having financial difficulties. I taken their service and I am fully satisfied with their service. Thank You.
Cataleya Jada
11:27 29 Apr 21
In less than half an hour I received the cash. This whole experience was fantastic compared to the other companies I looked to for this car title loan.
Whittaker Goodwyn
22:08 15 Feb 21
Thank you 5 star title loans for the bad credit loan! you guys were a life saver!
Abbott Archie
13:01 21 Jan 21
Best customer service out there!! Loved the amazing staff who work hard for their customers!! Really opened my holiday season on a high note THANK YOU!
Eloisa Colene
08:33 07 Jan 21
They are very polite and work with you to make sure that you are as satisfied as possible. The payments I got are reasonable too. 5 Star is a good option for a loan in Los Angeles.
Brady Chavez
05:26 06 Nov 20
I would highly recommend this company if you find yourself in need of a bad credit loan! They are the best option out there!
sandra holmquist
06:23 28 Sep 20
I was helped swiftly by 5 star car title loans, very friendly and answered my questions. Very pleased with the staff and quick service they have. Thank you very much again.
Edward E. Hynes
18:15 29 Aug 20
If you're considering taking a car title loan in Los Angeles, I recommend 5 Star Car Title Loans.
Efren Emard
07:30 18 Jul 20
I didn't have any cash, and I needed to pay for the salary of my staff. I went to 5 Star Loans to take a loan. I was so relieved when I received the cash! Thanks!
Hector Jalen
07:16 03 Jul 20
When I'm in financial trouble, I always go to 5 Star Car Title Loans Los Angeles. They are tried and tested!
Robert Brown
04:13 20 Mar 20
You would not believe how easy it is to get an instant online title loan. I wish everyone who had a valuable car knew about them.
Diana i hale
11:12 04 Feb 20
My partner got us a big rig title loan to pay for our immediate expenses. That really helped pull us through a rough time.
Jean Williamson
23:32 01 Feb 20
Wade Rolewicz
18:55 05 Sep 18
About This Location
ABA Auto Registration provides registration services for 5 Star Car Title Loans customers. The store is located at 2140 Venice Blvd, near the intersection with S Harvard Blvd. If you live in Los Angeles and in need of registration services, stop by ABA Auto Registration that works with 5 Star Car Title Loans in Los Angeles. ABA Auto Registration provides our clients with unmatched customer service. 5 Star Car Title Loans does not issue loans at this location.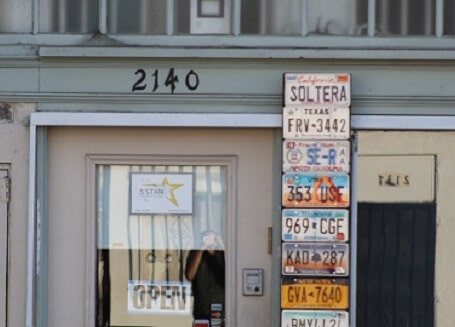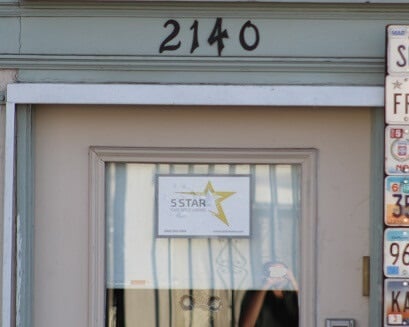 Los Angeles, California
Whether you call it LA, Angeltown, The Big Orange, Tinseltown, City of Angels. La La Land or the Entertainment Capital of the World, Los Angeles is a unique city that has made a big name for itself. The official name that stuck, of course, is the Spanish word for "The Angels." The city has become so large that it is now America's 2nd most populous city, second only to New York City. It is a diverse city both in terms of culture, economy and its residents. It's also home to Hollywood, which has made its impact felt the world around.
Personal Economy in Los Angeles
As a city, the economy is quite diverse, but whether it's good, bad or inbetween, it makes no difference if you are stuck without enough money to keep going. It happens to everyone at some point. They're moving along just fine, going to work, spending time at home, paying the bills and putting food on the table. And then bammm! Out of nowhere you have some bills or urgent expenses that you cannot cover at this time. Sometimes you can get money through a bank, but not if you have bad credit. That's why people in this situation consider car title loans to be such a great option. Even with a poor credit score you can still apply to 5 Star Car Title Loans in Los Angeles for a quick cash loan.
Cash for Car Owners in LA
If you own a car with value, then you're eligible to request a personal loan from 5 Star Car Title Loans in Los Angeles. The same goes for people with bad credit – they can still be able to get approval for a fast cash loan. Car title loans take the value you have in your car and use that as collateral against a quick loan. Send in your online application so we can check your qualifications. Simply put, your car must have enough value that we can use it as collateral, you need to fit our credit standards and we need to be convinced that you can pay back the loan.
5 Star Car Title Loans in Los Angeles - Cars as Security!
If we can use the value in your car, we'll have our name put on your car title as lien holder. Pay your debts, drive your car and you'll get a new car title at the end of the contract with 5 Star Car Title Loans in Los Angeles.