5 Star Car Title Loans Google Reviews:
I went to a few different companies, looking around and then I went to the website for 5 star loans. It's the easiest auto title loans process out of all the companies out there.
Stephanie Cueva
17:39 06 Sep 20
Thank you, 5 Star Car Title Loans. I bought a 52-inch TV for our home in Los Angeles, so my family and I can bond over Netflix over the weekends.
Russell Franklin
05:49 29 Jun 20
I was thinking of using my car title as collateral for the loan I will be taking from them. At first, I thought they would give meager value for it, and I was shocked when I saw their quotation. Bets

loan company ever!

read more
Henry Sinclair
06:35 16 Mar 20
5 Star Car Title Loans is a popular loan institution in Los Angeles. Our neighborhood takes a loan from them, and we're all satisfied with their services.
Harold Harmon
07:42 14 Mar 20
An instant title loan would take less than 7 hours.
Kevin Hill
05:08 17 Feb 20
One time when I was down and out my work friend told me about motorcycle title loans. I remembered that and when my money had run out last week I applied for one. It worked! It was a fast and easy

way to get extra cash.

read more
Mary Cornish
12:40 30 Jan 20
My bike and me don't like to be apart much. That's the cool think about bike title loans. I get money and still keep my bike.
Josce Rikard
21:34 13 Jan 20
Went to 5star when I really needed it was an extremely positive experience. Thank you 5 star for great assistance!!!!!!!
Kat Alegria
03:47 25 Feb 18
About This Location
Best California Insurance provides registration services for 5 Star Car Title Loans customers. The store is located at 5174 Wilshire Blvd, between S Orange Drive and S Sycamore Avenue. If you live in Los Angeles and in need of registration services, stop by Best California Insurance that works with 5 Star Car Title Loans in Los Angeles. Best California Insurance provides our clients with unmatched customer service. 5 Star Car Title Loans does not issue loans at this location.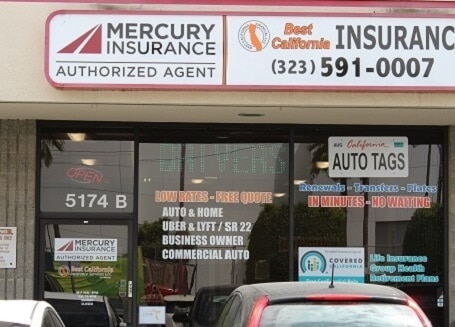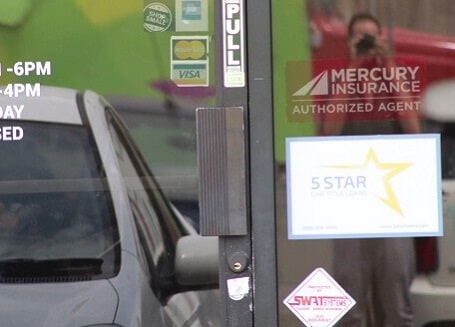 Living in Los Angeles, California
Residents of LA love it, but to newcomers the city can be daunting. It's not only one of the largest cities, you'll be sharing your space with nearly 4 million others! That's 1 million more people than the entire state of Kansas! The people living there have tips to share with newcomers, such as how to navigate the 405, 101 and the 10 Highways and how to avoid major traffic jams (of which there are not a few) during specific hours of the day. To eat well, save money and support the local farmers, many suggest buying from the Farmer's Market.
Cash Deficit in LA
Living in LA sounds like such a dreamy life, but the truth is that there are people living in Los Angeles who are suffering financially. It can sometimes happen, through no fault of their own, that people find themselves lacking cash to pay their bills that are due. Or they simply can't wait until their next paycheck arrives. On the other hand, you can pay cash for purchases rather than costly credit cards to save money. If you need cash and you own a car, you can contact 5 Star Car Title Loans in Los Angeles for a title loan.
Title Loans for Cash
ar title loans are simply a type of title loan that uses the value you have built up in your auto as security for a fast loan. You just fill in the blanks and submit an application online. The clerks at 5 Star Car Title Loans in Los Angeles will review your information to see if you can qualify. The way you qualify is that you must meet our credit criteria, your car must be of adequate value and you need to show us that you can repay the loan. If all three of these points check out, we'll contact you to continue to the next step.
Keep Driving Your Car
If your request for a title loan is approved, you can get anywhere from $2,600 in a quick cash loan. Even with a bad credit score, you can be approved for title loans from 5 Star Car Title Loans in Los Angeles. While sending in your payments, you can keep your car. The value of your auto secures the loan when we add our name to your title as a lien holder. After the title loan is repaid the DMV will send you a new car title.