5 Star Car Title Loans Google Reviews:
Thank you guys for helping me out with a car title loan. You guys are life savers!
Marinna Martens
02:51 05 Feb 18
Secured Loan
Available for All Credit Types
Locations Across California
About This Location
1 Auto Registration Services provides registration services for 5 Star Car Title Loans customers. The store is located at 10118 Long Beach Blvd between Wisconsin Avenue and Michigan Avenue. If you live in Lynwood and in need of registration services, stop by 1 Auto Registration Services that works with 5 Star Car Title Loans in Lynwood. 1 Auto Registration Services provides our clients with unmatched customer service. 5 Star Car Title Loans does not issue loans at this location.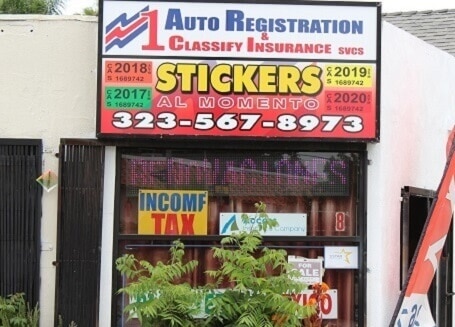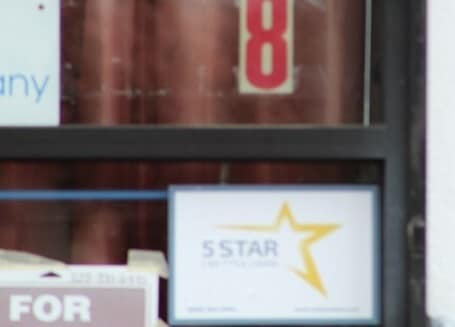 Lynwood, California
Named for the wife of a dairy farmer, a woman named Mrs. Lynn (Wood) Sessions, Lynwood was once a center for dairy production. The early pioneers were ranchers with large herds of cattle. The earliest Europeans were, of course, the Spanish and Spanish were what was spoken throughout most of California. And today, once again, the area around Lynwood is primarily Spanish speaking with approximately three quarters of the residents claiming Spanish as their first language. But Spanish isn't the only language that is spoken in Lynwood. In addition to English, you can hear smatterings of Thai, Vietnamese and even Samoan.
Getting By in Lynwood
Many residents living in Lynwood know how difficult it is to earn enough money to get by without getting into steep debt. However, even if you're doing really well with staying ahead of the bills, an unexpected emergency or new job situations can throw you behind quickly. If you're in that predicament and would like some extra money, car title loans can be a good solution. Go ahead and send in the online title loan application page and then a clerk from 5 Star Car TItle Loans in Lynwood will make contact with you.
Qualifying for Quick Title Loans
Getting a fast loan from 5 Star Car TItle Loans in Lynwood is dependent  upon the current value of your car, adhering to our credit criteria and your ability to pay the money. If you can meet those specific points, it is very possible that you will be pre-approved for a loan without leaving your house. Then we'll arrange a meeting to get more information. If we approve your request, you can get a fast loan from $2,600 and upward. If approved, we will act as a lien holder and write 5 Star Car TItle Loans in Lynwood on your car's title. After you've met the obligations we agree on, the DMV will go ahead and send you a fresh car title.
Title Loans for All Types of Credit Applicants
We determine the approval of title loan requests from 5 Star Car TItle Loans in Lynwood on our specific criteria, and since that is more informative to us than your past credit history is. We don't mind if you've had a poor credit status in the before or if your current status is poor. If your vehicle has the required value, you fit our credit specs and we know that the loan will be repaid, you can be qualified. While you're repaying the money you can hang onto your auto to go to work, errands or wherever..