5 Star Car Title Loans Google Reviews:
Online loans in Ontario with 5 star are super convenient and easy. I got it done online and they called me right back and walked me through the process.
Rhyen P Cacee
08:57 30 Aug 20
We exceeded our wedding budget, so we took a loan from them. I can say they didn't add to our wedding stresses. Thank you for the smooth transaction.
Celina Gadsby
13:15 09 May 20
It's not really my fault, but I do admit to having a bad credit status. The cool thing is that I can still get money urgently by using my car. And, I get to keep my car, so it all works out.
Dorothy Black
12:39 03 Feb 20
Ever since I can remember, I've always had the money I need for my bills. I was really bummed when my expenses were too high and I couldn't cover them. Instead of paying them late, I decided to get a title loan online.
Elizabeth Springer
22:07 21 Jan 20
thank you Kiara for making this a pleasant experience!.
Lorely Puebtes
03:41 16 Nov 18
About This Location
Singular Insurance Services provides registration services for 5 Star Car Title Loans customers. The store is located at 202 W Holt Blvd Suite C, near the intersection with N Laurel Ave. If you live in Ontario and in need of registration services, stop by Singular Insurance Services that works with 5 Star Car Title Loans in Ontario. Singular Insurance Services provides our clients with unmatched customer service. 5 Star Car Title Loans does not issue loans at this location.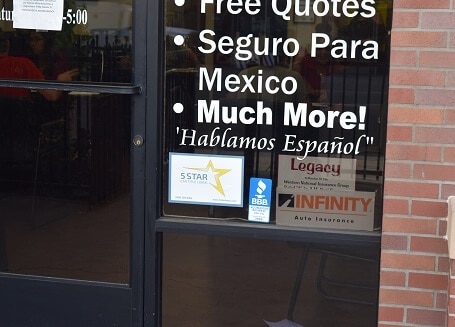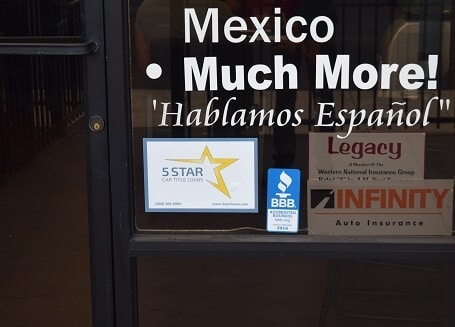 Ontario, California
One of the best things Ontario, has going for it, other than its beautiful California location, is a popular airport. The Ontario International Airport is the 15th busiest airport in all of the United States! It is large enough to take care of large loads of freight traffic going between the Los Angeles Port and the port in Long Beach, as well as the rest of the US. Besides the airport, it is also the home of the Ontario Motor Speedway and the Ontario Mills. The Ontario Museum of History and Art showcases come of the earlier history of the region, such as the Chaffey Fountain. This used to be a simple spigot that was ringed by white stones, but later on it was turned into an tru Art Nouveau creation and called the "Frankish Fountain."
Not Enough Cash
The international airport brings in a lot of money and contributes to the local economy but there are still citizens of Ontario who are lacking enough cash to put food on the table until the next paycheck arrives. That can easily happen to anyone who doesn't get their salary on time or who is suddenly faced with unexpected expenses. It doesn't take long in that situation to get a reputation of bad credit, and then the banks won't even deal with you. However, if you own a car then feel free to fill out a car title loan application and send it in to us at 5 Star Car Title Loans in Ontario.
Paying Off Bills
If you are approved for a cash loan from 5 Star Car Title Loans in Ontario, you can use the money for anything. Some people use the loan to pay off old debts while others use it to enroll in night school, go on a trip or buy products they need. If your car is of adequate value to use as security, you can pay back the loan and you meet our credit specs we will contact you to complete your loan application process. You can get at least $2,600, depending on your situation.
All Credit Types
No matter what your credit history is, you can still be pre-approved for a car title loan. To use your car's value as security, we'll put our name on the car title, Yes, You can keep the car! 5 Star Car Title Loans in Ontario is waiting for your call – Apply Now (909) 368-0847.