5 Star Car Title Loans Google Reviews:
It was a pleasure working with these folks, who have been great all throughout the loan process. I would highly recommend those who are thinking about or are in the process of getting a loan for people with bad credit contact them.Thanks!!
Mark Fields
06:40 22 Oct 21
If I ever need car title loans again, I will still choose 5 Star Car Title Loans. You, guys, are the best.
Colton Sasha
10:47 16 Jul 21
The whole experience was great from start to finish. Everyone was really attentive to our needs and concerns. They really help me getting bad credit loans..
Juliana Farley
12:25 27 Jun 21
I topped off an payday loans bad credit. The process was fast and made it so straightforward in disclosing the interaction. Much thanks to you😊😊
Kate Mann
21:12 28 May 21
Pleasurable company to try to do business with help bad credit loans near me when needed a loan quick and efficient.
carmen poole
13:16 26 May 21
The team at 5Star Car Title Loans is wonderful! Very attentive to the customer's needs and work hard to make sure they are satisfied. Highly recommended. Thanks guys.
Leah Maria
11:56 10 Mar 21
I sit even a question as to who the best car title online loan company is 👍 5 star are at the top of the helm! You guys rule!!!
Robert B. Washburn
13:46 12 Feb 21
What a great bunch of people work here!! Seriously the most caring and sweet customer service representatives.. They are also really professional.. Call them!👍👍
Deanna Greenleaf
09:20 12 Jan 21
Thank you for all you did on my pink slip loans, you guys are the best and I look forward to continuing to do business here!
Wilkinson Fransisca
12:40 22 Dec 20
I had a great experience. Welcoming, professional and showed a huge commitment to finding different methods of helping me. Would highly recommend 5 star car title loans in Sacramento.
Manuel Jones
10:52 18 Nov 20
Excellent and very professional from 5 Star Loans. You all should call them if you are ever in need. Thank you again to the whole company for helping me out with the title loan.
Rossana Carlos
07:27 03 Nov 20
Thank god for 5 Star Car Title Loans! I was in a real low place in my life and they really helped me a lot. So grateful for their hard work and patience.
Balistreri Lyle
10:47 24 Sep 20
No better place for title loans in Sacramento. They are very experienced and make it simple for their customers. This is how all companies should work
Flora Thompson
11:40 08 Sep 20
I recommend that you call 5 star loans if you need a loan. You will be in great hands and well taken care of. Thanks again guys for all the help it's appreciated!!
Sarah Lieniner
06:10 05 Sep 20
The experience was easy, informative, and good overall. I appreciate the constant communication, upfront information, and the ease with which I was able to receive this loan. 5 stars!!!
Maria Andersen
12:51 26 Aug 20
If I ever need car title loans again, I will still choose 5 Star Car Title Loans. You, guys, are the best.
Katherine Anderson
07:33 11 Aug 20
I only have positive things to say to 5 Star Car Title Loans Sacramento. Aside from the wonderful staff, they have superb service as well.
Terry Harrington
05:51 12 Jun 20
This is the first time I've dealt with 5 Star Car Title Loans since coming to Sacramento on work. I don't think it will be the last either! They were so supportive and professional in the way they helped me each step of the way. They knew I needed the money quickly, so they processed my title loan

really quickly.

read more
Peter Morales
08:28 24 Mar 20
Extremely polite and everything was handled efficiently. If you need a loan this a good option in case of bad credit score.
Alexander Chapman
11:52 18 Feb 20
It's such a convenience to be able to get extra money online. What will they think of next?
Gabriel Bethel
12:58 17 Feb 20
If you don't have credit it's ok. You can still get an online no credit loan.
Josué Velázquez
07:15 18 Jan 20
Have you ever tried to get an online loan? I just did it and it worked great!
Bennie Walker
05:57 21 Dec 19
Car title loans have helped me out of a jam more than once. I tell all my friends about them because they're a great way to get easy cash. All you have to do is fill in a request and you don't even have to go to the office. You can send it all in online.
Hortense Simon
10:35 16 Dec 19
Kinda funny - I have a trailer but no money to go anywhere with it! It's a camping trailer and I wanted to take the kids out for a little R & R. Turns out that I can get a trailer title loan that will give me the cash I need.
Nancy Harding
05:29 15 Nov 19
I was so broke that I didn't know how I'd get through another day. I had missed a few days work so when my paycheck came in, it just wasn't enough to make ends meet. I didn't want to risk not paying my bills on time, so I used my car to apply for loans with a car title. Hey, it worked! I was a

little worried that my car didn't have enough value, but they said it was fine, checked that I would be able to pay each month and I was good to go. I'm back on my feet now.

read more
Alana Sanford
13:22 23 Sep 19
Easy online/phone/text process. Kiara is amazing and really works hard to get the highest loan amount for your Title Loan needs.-Paying Bills in OC
Daniel provided excellent customer service and was able to help and answer all my questions
I am very satisfied with the customer service
Jessica Guzman
22:42 31 Jul 18
Instant Cash – 5 Star Car Title Loans
Fast, Simple and Convenient Application Process!
5 Star Car Title Loans in Sacramento, CA offers different rate loans with a fast and convenient application process.
Their loans are secured loans that are based on the current market value of your vehicle, your ability to pay the loan and credit criteria.
We worry about all the details, including the condition of your car and your equity in it to provide you with a simple process. We offer no credit check loans with the possibility of providing credit for bad credit. 5 Star Car Title Loans in Sacramento approves applications based on our credit criteria loans, which include your ability to pay back the loan and your car's value. A credit check is not always needed. Call us now: (916) 299-3135.
Frequently Asked Questions:
1. Is it all right to apply for car title loans in Sacramento with a salvaged title?
We accept salvaged titles and can help you with this. Go ahead and contact our office so our loan agents can help you.
2. Can I get a car title loan in Sacramento only if I have good credit?
No, you can get car title loans in Sacramento with any type of credit status!
At 5 Star Car Title Loans, we know that it's not always easy to maintain a good credit history. We can help you and maybe even approve your title loan request today!
3. Can you help me with a title loan if my title is from outside the state?
Sure. Contact our office for help with registering your vehicle in California while getting a title loan. You can get more information by calling our agents.
4. When applying for title loans, will I need to make a trip to the local DMV?
You usually will not have to visit the DMV, since we can normally handle that for you.
You will need to give us the actual title so that we can do the work for you.
We'll hang on to the title while you repay your loan. When it's finished, we will return it to you.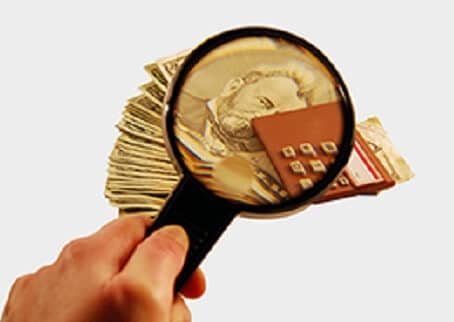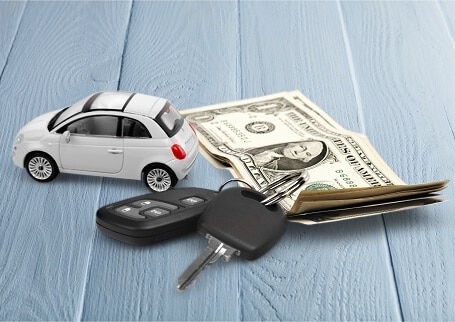 Loan for All Applicants
All applicants are eligible for a loan with 5 Star Car Title Loans in Sacramento. 5 Star Car Title Loans offer no credit check loans and you do not need to provide any information about your credit history. This makes it possible for us to provide credit for good credit, bad credit or no credit score. You may even be eligible for a loan with no regular income – you can be unemployed, be self-employed or receive income from disability, social security or retirement funds and still be eligible for a loan. In addition, there is no employment check. You can even apply for these loans with no bank account.
5 Star Car Title Loans – Auto Title Loans Sacramento, CA services include:
Estimated car value
Pink Slip Loans whenever you need
Providing cash after approved your application (according to our credit criteria)
Competitive rate advances
Assistance in changing the state of the car title
A Fast Process Offering Emergency Cash
5 Star Car Title Loans – Car Title Loans Sacramento CA offer loans of $2600 to $20,000, based on the value of your car and your ability to pay back the loan as part of our credit criteria terms. After you get approved the cash can be probably available in as little as one hour if all of your paperwork is available and current. This makes the loans ideal for times when you need emergency cash. We will become the new lien-holder on the vehicle, but you are able to continue driving your car for the entire loan period. Our loan conditions are quite flexible and our rates are competitive in the industry.
Why choose 5 Star Car Title Loans – Car Title Loans in Sacramento?
Local – Operating in your area
Flexible – Providing a loan for bad credit or no credit applicants
Experienced– Offering car title loans for many satisfied customers around California
Available – phones manned and the office open at your convenience
How Our Loans Work
5 Star Car Title Loans, Auto Title Loans Sacramento has a simple and quick application process, ensuring and convenience. For loans online 5 Star Car Title Loan in Sacramento is an option. You can complete the online form, providing the required details, including personal details (name, address and contact information) and car details (make, model, mileage and VIN). This part of the process should take only a couple of minutes and hopefully end with instant approval and a preliminary loan amount based on the market value of your car, your ability to pay and our credit criteria. If you prefer, you can complete this process speaking to a member of our team over the phone. With our online service you can begin the application process at any time of the day or night that suits you without even leaving the comfort of your home. You can then bring your paperwork into 5 Star Car Title Loans – our Auto Title Loans Sacramento offices, making sure everything is up-to-date. You will need to provide proof of identity, proof of residence, car title, car insurance and proof of income. Negotiate the terms of your loan, sign the paperwork and the cash can be in your hands within the couple of hours.
Why wait when you can apply to 5 Star Car Title Loans – Auto Title Loans Sacramento now and have your cash!